Introduction
Marmaris yacht charter is a popular way to explore the stunning coastline of Turkey. With crystal clear waters, hidden coves, and picturesque villages, it offers a unique and unforgettable experience. Planning an itinerary before the trip is crucial to make the most of your time and ensure that you visit the best destinations. This article aims to provide useful tips and information on how to plan a Marmaris yacht charter itinerary, including recommended stops, activities, and other essential details to consider for a seamless and enjoyable trip.
Marmaris is a coastal city in Turkey that offers a blend of history, culture, and natural beauty. It was once a small fishing village but has since become a popular tourist destination, known for its stunning beaches, lively nightlife, and picturesque old town. The city has a rich history that dates back to ancient times, with influences from the Ottomans, Greeks, and Romans. Popular attractions include the Marmaris Castle, Grand Bazaar, and the famous marina. Visitors can also enjoy a range of activities, such as water sports, boat tours, and hiking in the nearby mountains.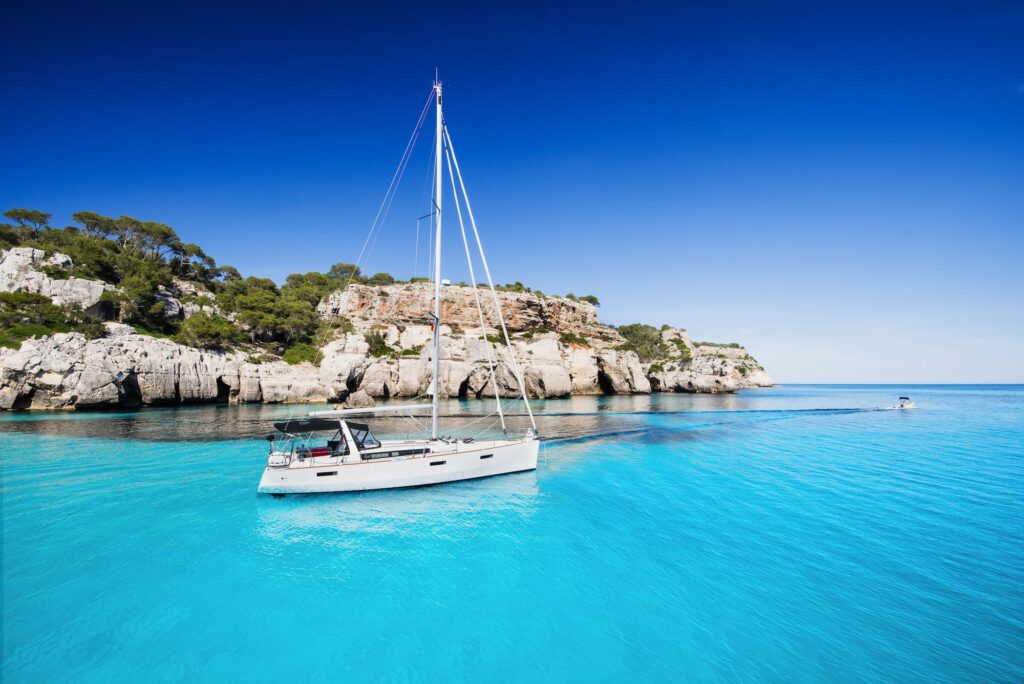 Choosing Your Yacht in Marmaris
Choosing the right yacht is crucial to ensuring a comfortable and enjoyable Marmaris yacht charter experience. Factors to consider include the size of your group, budget, desired amenities, and itinerary. There are several types of yachts available for charter in Marmaris, including motor yachts, sailing yachts, and catamarans. Motor yachts offer speed and luxury, while sailing yachts provide a more traditional and relaxed experience. Catamarans are ideal for larger groups or families, offering more space and stability. When selecting a yacht, it's important to consider the crew's experience and qualifications. It's also recommended to read reviews and ask for recommendations from reputable yacht charter companies.
Marmaris Yacht Charter Routes
This is a 7-day Marmaris yacht charter itinerary that includes some of the most popular destinations along the Turkish coast:
Day 1: Arrival and Departure – Arrive in Marmaris, meet with the yacht charter company, and depart for the first destination.
Day 2: Marmaris to Bozukkale – Sail to Bozukkale, a secluded bay surrounded by hills and a historic castle. Enjoy swimming and snorkeling in the crystal clear waters.
Day 3: Bozukkale to Datca – Cruise to Datca, a charming town with a picturesque harbor and traditional architecture. Visit local markets and restaurants to experience the local culture and cuisine.
Day 4: Datca to Knidos – Sail to Knidos, an ancient city with stunning ruins and a beautiful beach. Explore the ancient amphitheater and enjoy a swim in the crystal clear waters.
Day 5: Knidos to Sedir Island – Cruise to Sedir Island, also known as Cleopatra Island, with its white sand beach and turquoise waters. Visit the ancient ruins and enjoy a peaceful day on the beach.
Day 6: Sedir Island to Orhaniye – Sail to Orhaniye, a picturesque bay surrounded by mountains and greenery. Visit the Kizkumu beach, where you can walk on the sandbar that divides the sea.
Day 7: Orhaniye to Marmaris – Return to Marmaris and disembark from the yacht. Spend the day exploring the city, visiting local markets and restaurants, and reflecting on a memorable Marmaris yacht charter experience.
Frequently Asked Questions
What should I pack for a Marmaris yacht charter?
When packing for a Marmaris yacht charter, it's important to pack light and include practical and comfortable clothing suitable for the warm weather and sea conditions. Essential items include swimwear, sun hats, sunglasses, and sunscreen. For evening wear, pack lightweight and casual clothing suitable for dining in local restaurants and cafes. It's also recommended to bring comfortable shoes for exploring on land, as well as a small backpack for day trips and excursions. Don't forget to pack any necessary medications, toiletries, and electronics, and make sure to bring a waterproof bag or case for your valuables.
What types of yachts are available for charter in Marmaris?
There are several types of yachts available for charter in Marmaris, including motor yachts, sailing yachts, and catamarans. Each type of yacht has its unique features and advantages, and the choice depends on your preferences and needs.