Introduction
Embark on an extraordinary journey with a motor sailer charter and indulge in an exceptional experience that combines the thrill of sailing with the luxury of a motor yacht. This unique form of cruising offers a perfect blend of elegance, adventure, and relaxation, making it an ideal choice for discerning travelers seeking a truly memorable vacation.
A motor sailer, also known as a gulet cruise or a gulet charter, is a vessel that combines the features of both a sailing yacht and a motor yacht. With their sleek design and powerful engines, these vessels offer the freedom to sail the open waters while ensuring comfort and stability.
Imagine gliding across crystal-clear turquoise seas, powered by the wind, and taking in breathtaking views of secluded coves, pristine beaches, and charming coastal towns. Whether you prefer the excitement of sailing or the convenience of motor cruising, a motor sailer charter provides the best of both worlds.
Onboard, you can expect luxurious accommodations, spacious decks for sunbathing and alfresco dining, state-of-the-art amenities, and personalized service from a professional crew. Explore the turquoise coast, discover remote islands, and immerse yourself in the beauty of nature, all while enjoying the exquisite comfort and indulgence that a motor sailer charter offers.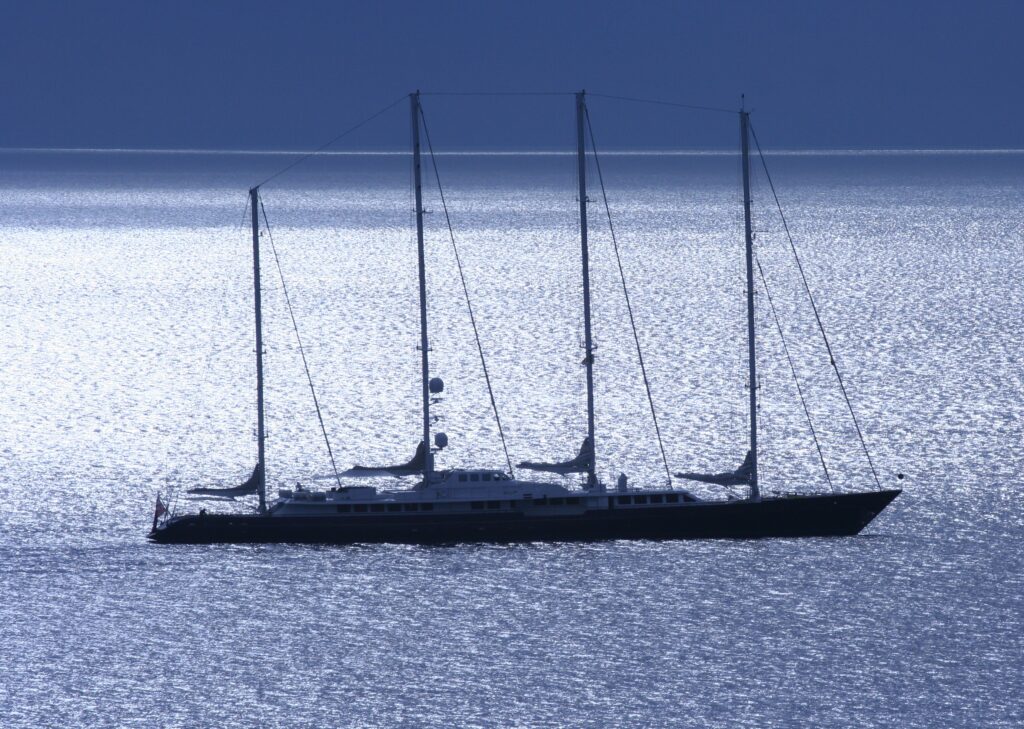 Whether you're a seasoned sailor or new to the world of yachting, a motor sailer charter promises an unforgettable experience that combines the thrill of adventure with the serenity of a luxury retreat. Get ready to set sail on an extraordinary journey that will leave you with cherished memories that last a lifetime.
A motor sailer is a type of motor-powered sailing vessel that can derive power independently from its sails or engine. This type of boat is mainly used for cruising, so comfort is more important than speed in terms of its functionality. It is important to note that any sailing yacht additionally equipped with an engine is classified as a motor sailer.
We have brought together what you need to know about motor sailers, with which you can enjoy both the comfort of a motor yacht and the pleasure of a sailboat, and freely set sail into the blues.
Characteristics of Motor Sailers
These boats are equipped with the best features of motor and sailing yachts. That is why motor sailers offer a highly comfortable cruising experience and can approach the speed of a motor yacht with their powerful engine.
The most significant characteristics of motorsailers are that they have shorter riggings, smaller sails, and larger interior spaces compared to traditional sailboats. These powerful boats are twin-engined after a certain length. This type of boat has a three-sided and covered paddle box behind the cabin or a completely enclosed control station on board.
Sailing comfort and long-distance cruising are the two most important criteria when a motor sailer is being designed. So, the sail is easy to use and stable even in harsh weather conditions. Motorsailers are perfectly suitable for night cruises as well as day cruises.
The cruise capacity of motor sailing yachts varies according to the boat's size. Motor sailers, with a capacity of up to 40 guests, are ideal for both small and big groups of family and friends. They have a length that varies between 15 to 50 meters.
Nauticat, Custom, Cheoy Lee, Fisher, Bruce Roberts, Dufour, and Jeanneau are among the well-known motor sailer brands.
An Exceptional Experience at Sea
A motor sailer can be rented in various locations across the world such as Turkey, Greece, Croatia, and Spain, and is an ideal option for those who want to spice up their holiday. These boats also offer you the chance to experience water sports activities such as jetski, banana, and ringo.
If you want to enjoy a relaxing but active sailing holiday, you may opt for a motor sailer charter. To choose the right boat for your needs, visit viravira.co or contact our experienced holiday experts at +90 850 433 9 070.
You can learn more by reading our things to know before a gulet cruise post.
FAQs
What is a motor sailer charter?
A motor sailer charter refers to the rental or hire of a motorized sailing yacht, which combines the features of a motor yacht and a sailing yacht. These vessels are equipped with both engines and sails, allowing for flexibility in propulsion. Motor sailer charters provide a unique and versatile cruising experience, as they can switch between motor power and sail power depending on the conditions and preferences of the passengers.
How can I charter a motor sailer?
To charter a motor sailer, you can typically contact yacht charter companies, brokers, or agencies specializing in luxury yacht rentals. These organizations have access to a wide range of motor sailers available for charter in various destinations. You can discuss your preferences, including the desired charter location, duration, and specific amenities or features you're looking for. They will assist you in finding the right motor sailer and guide you through the booking process.
What are the advantages of a motor sailer charter?
Motor sailers offer several advantages for chartering. Firstly, they provide the option of sailing with the wind, which can offer a serene and eco-friendly experience. Secondly, when the wind is not sufficient, the motor power allows for faster and more efficient cruising. Motor sailers often have spacious interiors and ample deck areas, providing comfortable accommodations and plenty of space for relaxation and entertainment. Additionally, motor sailers typically have a professional crew on board to cater to your needs, ensuring a luxurious and hassle-free experience.
Where can I charter a motor sailer?
Motor sailer charters are available in various popular yachting destinations worldwide. You can find motor sailers for charter in Mediterranean hotspots like Greece, Croatia, and Turkey, where you can explore stunning coastlines and picturesque islands. Other popular destinations include the Caribbean, the Seychelles, Thailand, and the South Pacific. Chartering a motor sailer allows you to explore diverse cruising grounds and enjoy breathtaking landscapes and secluded anchorages in your chosen destination.