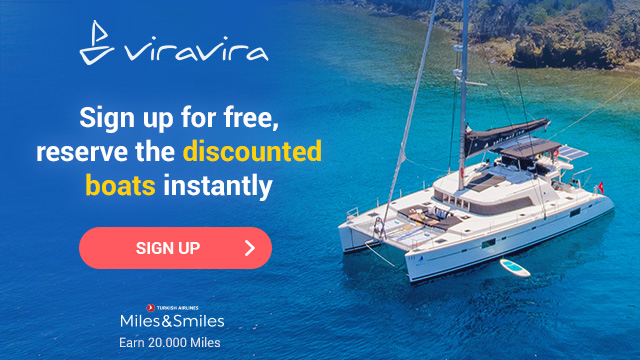 If you are interested in enjoying a vacation out on the open water indulging in tones of turquoise and endless sea, sun and natural beauties, chartering a gulet could be the perfect option for you!
Here we have compiled 10 of our top reasons to organize a summer vacation this year with a rental gulet.
Enjoy being truly immersed in nature, surrounded by pine and olive groves and stunning turquoise waters.
On a charter gulet holiday, you won't have to deal with any cooking or meal preparation. The crew and captain of the rental gulet will be responsible for all the food preparation, and you will be able to organize a menu according to your tastes and preferences.
All cleaning and organization will also be taken care of by the crew during and after your vacation. 
Whilst on your yacht vacation, you will be surrounded by a 360-degree view of the stunning ocean. Why dish out for an expensive hotel room with a sea view, when your overall holiday price with a rental gulet will include these views, all experiences, meals and travel?
On your route, you will be able to discover wonderful virgin bays and beaches that are impossible to reach by roads freely.
Far from over-crowded tourist centers, on a gulet trip you will enjoy the privacy of tranquil bays, and also explore the land and visit charming towns and villages.
Another of the major perks of a sailing trip is the possibility of dining on fresh catch! You can ask the crew to fish at various stops and you will perhaps be able to taste new species of fish that you haven't eaten before.
Experience delicious local foods at the various local restaurants you will find at the villages you visit on the way.
Enjoy a cultural, historical, adventurous and action-packed trip at once on a yacht vacation! Swim, sunbathe, enjoy watersports. Hike, trek and enjoy nature. Dine in local restaurants, visit historical wonders! There is no shortage of exciting activities.
There are no hassles involved in a sailing holiday with a gulet. You won't have to hurry, and can enjoy being in a stress-free environment.
In conclusion, a yacht vacation will release you from the stresses of daily life and enable you to spend time within nature and discover many historical wonders.
If you want to rent a gulet this summer and enjoy a sailing holiday on the magnificent Aegean and Mediterranean coasts, we recommend you to take a look our Viravira Routes page.
Choose the most suitable boat for you among 12.000 boats in 49 countries and 1040 destinations, plan your dream boat vacation now!

Click to rent a boat: viravira.co