Introduction
Yacht charters in Turkey have become increasingly popular in recent years, as visitors seek to explore the country's stunning coastline and rich cultural heritage. In this article, we will highlight the 10 most beautiful and Instagram-worthy spots to explore on a yacht charter in Turkey. Whether you're looking to soak up the sun on secluded beaches, sample delicious local cuisine, or immerse yourself in history and culture, these destinations are sure to make for an unforgettable sailing adventure. So, sit back, relax, and prepare to be inspired by the natural beauty and charm of Turkey's coastlines.
Bodrum is a must-visit destination on a yacht charter, offering a unique blend of history, culture, and natural beauty. One of the most iconic landmarks in Bodrum is the Bodrum Castle, a well-preserved medieval fortress that offers stunning views of the surrounding coastline. The Bodrum marina is also a popular docking spot for luxury yachts, providing easy access to the town's charming streets, markets, and restaurants. And, of course, there are plenty of beaches and bays to explore, each with their own unique character and charm. Whether you're looking for a secluded spot to relax or an action-packed day of water sports, Bodrum has something for everyone.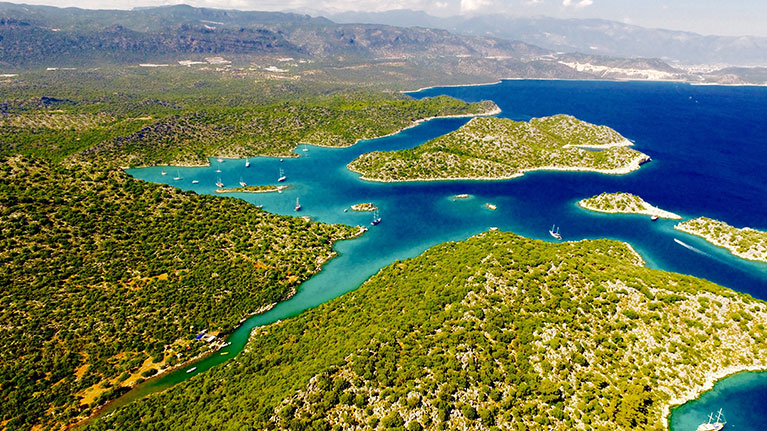 The picturesque town of Marmaris is a charming destination on a yacht charter in Turkey, offering stunning views of the Mediterranean Sea and the surrounding countryside. One of the must-visit attractions in Marmaris is the Castle of Marmaris, a historic fortress that dates back to the 16th century and offers breathtaking panoramic views of the town and its surroundings. Marmaris Marina is also a hub for yachts and superyachts, providing easy access to the town's restaurants, bars, and shops. And, with crystal-clear waters and secluded bays to discover, Marmaris is the perfect destination for those seeking a relaxing and tranquil sailing experience.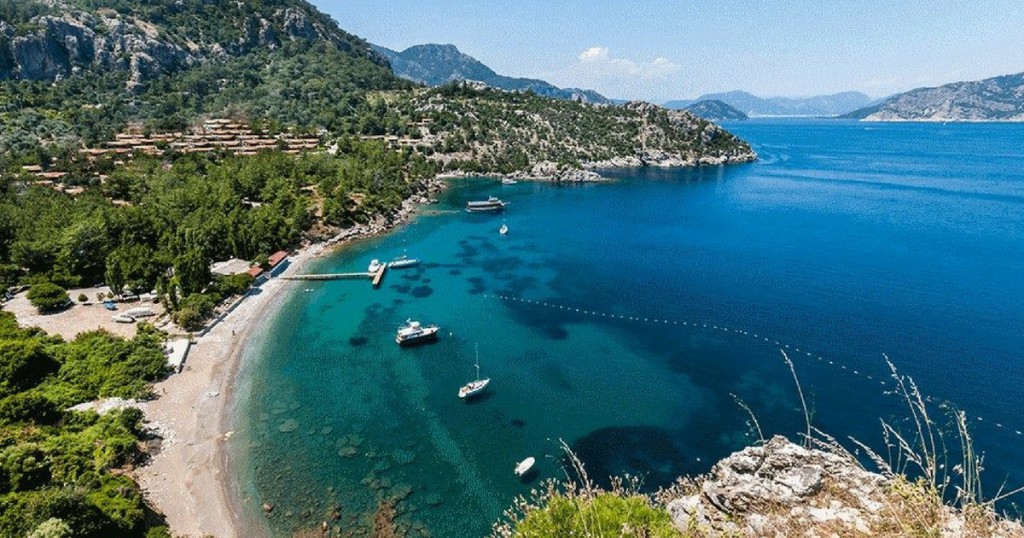 Göcek is a stunning destination on the Mediterranean coast of Turkey, known for its natural beauty and tranquil atmosphere. Göcek Bay is a paradise for yachting enthusiasts, with crystal-clear waters and numerous secluded coves and beaches to explore. The town is also home to world-class marinas and luxury resorts, offering visitors the opportunity to relax and unwind in style. With its beautiful landscapes, pristine beaches, and excellent facilities, Göcek is a top destination for yacht charters in Turkey.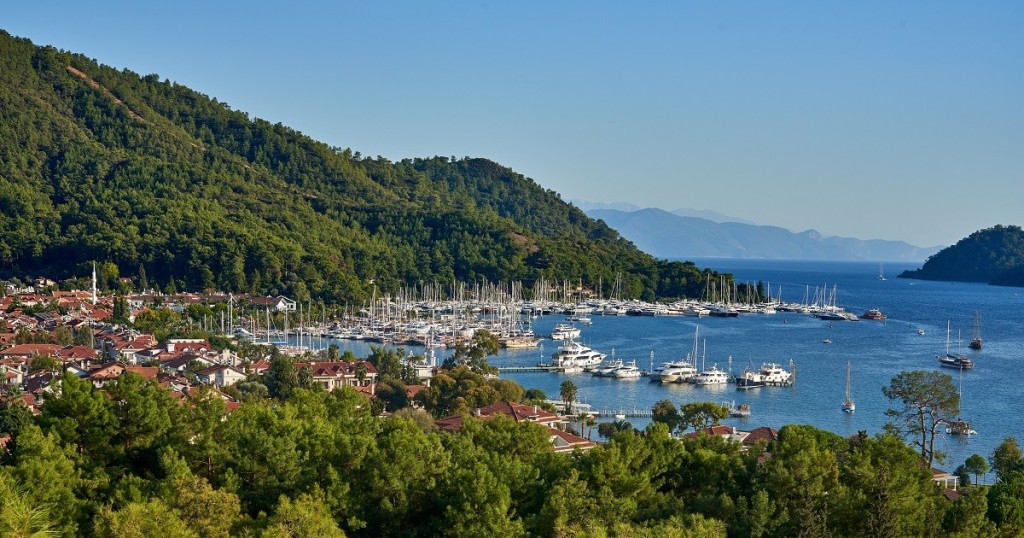 Fethiye is a charming town located on the Turquoise Coast of Turkey, renowned for its rich history and beautiful landscapes. Fethiye Harbor is a bustling port that has been in use since ancient times, offering visitors a glimpse into the town's fascinating past. One of the highlights of a yacht charter in Fethiye is a visit to Butterfly Valley, a stunning natural reserve that is home to a diverse array of flora and fauna. The area is also dotted with picturesque beaches and bays, providing ample opportunities for swimming, sunbathing, and relaxation.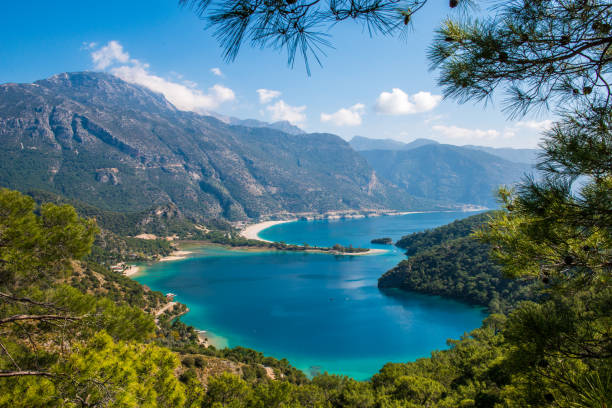 Kekova, a small Turkish island located near Antalya, is famous for its sunken city that dates back to the Lycian period. The island and its surrounding areas are popular destinations for yacht charters due to their beautiful turquoise waters and stunning scenery. Visitors can explore the sunken city by snorkeling or diving, or simply relax on the secluded beaches. The island is also home to Simena Castle, a hidden gem that offers panoramic views of the surrounding sea and mountains. Kekova Bay is a must-visit spot for its crystal-clear waters, perfect for swimming and sunbathing.
Antalya is a must-visit destination on a yacht charter in Turkey. The city has a vibrant atmosphere and offers a range of attractions. One of the highlights is the Old Town of Kaleici, a historic district with charming architecture and narrow streets that are perfect for a leisurely stroll. Antalya Marina is also a popular spot for yachts and superyachts to dock. The city has many stunning beaches, including Lara Beach and Konyaalti Beach, and natural wonders such as the Duden Waterfalls and the Olympos National Park. Visitors can also explore the nearby ruins of the ancient city of Perge.
Kas is a charming coastal town with a relaxed atmosphere, perfect for yacht charter enthusiasts looking for a peaceful retreat. Kas Marina is a popular spot for yachts, offering various services for travelers. Visitors can explore the ancient city of Antiphellos and witness its impressive ruins. For those seeking solitude and adventure, Kas offers plenty of secluded beaches and bays that are perfect for snorkeling and relaxation. The town also offers a variety of dining options serving delicious local cuisine, and its quaint streets and markets are great for leisurely strolls.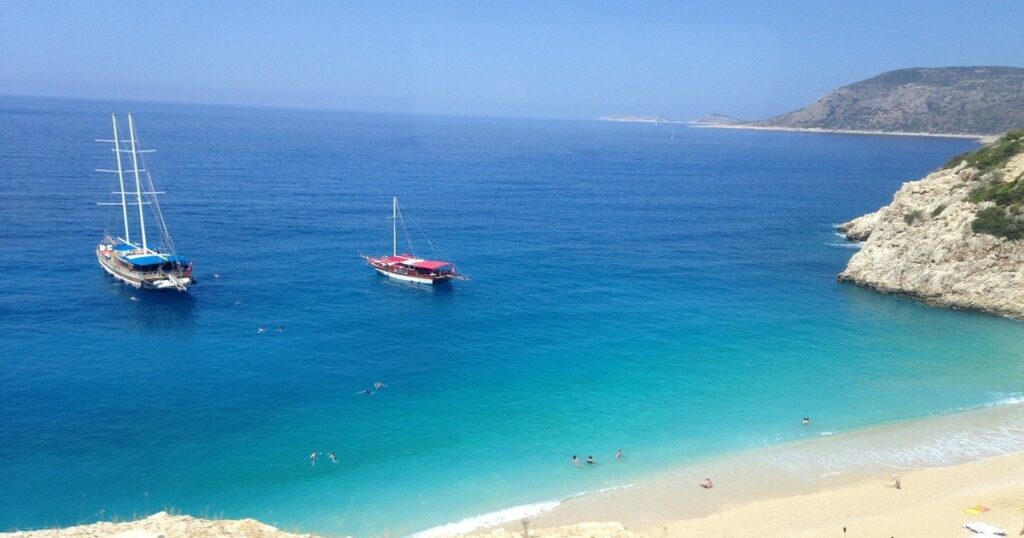 Datca is a peaceful town that offers a tranquil experience to yacht enthusiasts. Datca Marina is a peaceful spot for yacht charters with many facilities. The town has some of the most stunning beaches in the region, including Aktur Beach and Hayıtbükü Beach. The Datca peninsula is also home to many charming villages, such as Palamutbuku, which has a beautiful beach and great seafood restaurants. Datca is a great destination for those who want to enjoy a peaceful and relaxing yacht charter experience.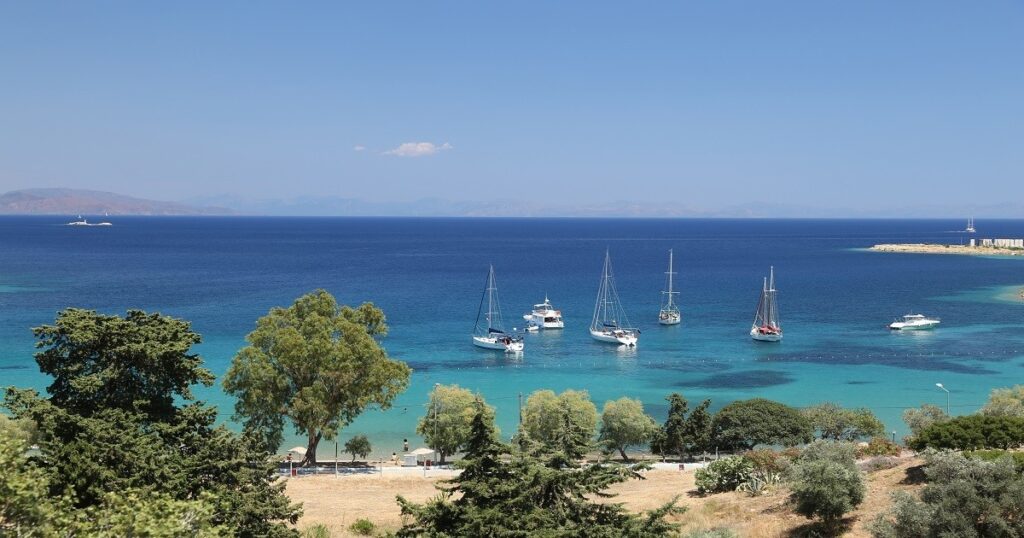 Bozburun is a small, peaceful town that boasts stunning natural scenery and crystal-clear waters. Bozburun Marina is an excellent place for yacht charters as it provides a tranquil setting for relaxation and exploration. The ancient city of Larymna is a must-visit destination for history buffs, while the beaches and bays around Bozburun Bay offer opportunities for swimming, snorkeling, and sunbathing. Visitors can also enjoy the town's laid-back atmosphere and sample local cuisine, such as fresh seafood and traditional Turkish dishes.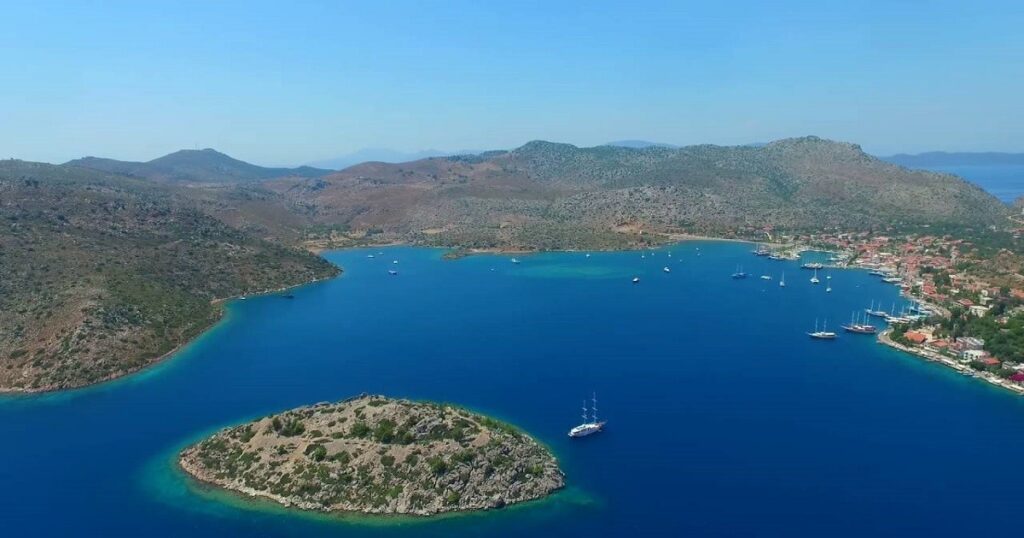 Kusadasi, a bustling port city, offers plenty of attractions for yacht charters in Turkey. Among them, the ancient city of Ephesus is a must-see, recognized as a UNESCO World Heritage site. The city also boasts a modern marina that attracts luxurious yachts. There are beautiful beaches and scenic bays to explore in the area, including Ladies Beach and Long Beach. Additionally, Kusadasi offers excellent shopping and dining experiences, making it a perfect destination to conclude a yacht charter trip in Turkey.
You can learn more by visiting the sailing routes in Turkey guide.
FAQs
What are the typical costs associated with a yacht charter in Turkey?
The cost of a yacht charter in Turkey varies depending on the type of yacht, the duration of the charter, and the season. Prices typically range from a few thousand to tens of thousands of dollars.
What safety precautions should be taken while on a yacht charter in Turkey?
Safety precautions to take while on a yacht charter in Turkey include wearing life jackets while on deck, avoiding swimming in prohibited areas, and checking weather conditions before setting sail.
What are some other popular activities to enjoy while on a yacht charter in Turkey?
Other popular activities to enjoy while on a yacht charter in Turkey include swimming, snorkeling, sunbathing, exploring secluded coves and bays, and enjoying local cuisine in coastal towns and villages.