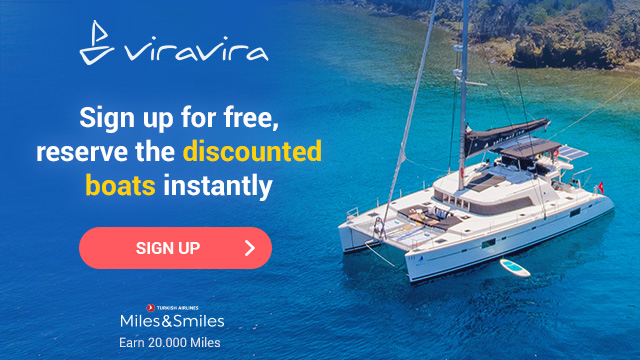 Gocek
A town built on an old village located between Fethiye and Dalyan, Gocek has become one of the top spots in Turkey for sailing holidays. Today, the town is a major center for yacht tourism. With stunning and untouched nature and dazzlingly clear waters, Gocek is home to our favorite coves and islands such as Yassica Islands, Kursunlu Cove, Bedri Rahmi Cove, Tersane Island, Merdivenli Cove, Boynuzbuku, Gocek Island, Domuz Island, Zeytin Island and Kizil Island.
Finike
Finike is located 120 kilometers away from Antalya and can be easily reached both by sea and land. Finike is famous for its orange groves and is an ideal region for a quite and peaceful holiday. Having a mile of beach and many stunning bays, Antalya is one of the most visited spots by blue cruise boats. We recommend you visit the Ancient City of Arykanda during your visit to Finike.
Demre
One of the tourism centers of Antalya, Demre is accessible by both land and sea. Demre is a region rife with natural and historical wonders that are worth seeing. Discover the Ancient City of Myra, an important historical site that was once the capital of the Lycia civilization. Take a hike through the lush forests to truly indulge in nature and soak up the fresh air.
Kekova
With its natural beauty and cultural significance, Kekova Island is one of the most charming regions in Antalya. Here you will find an ancient sunken city, the ruins of Dolchiste, an early Lycian settlement that is now entirely underwater. We highly recommend you add this to your sailing route and stop here overnight to witness the tranquil atmosphere of the area at night.
Kas
One of the best locations you can visit by chartering a yacht from Antalya or Fethiye is without a doubt Kas. Located in the ancient Lycia region, Kas is a geographically small but historically extremely significant spot. Housing many archeological sites such as the Ancient City of Habesos, the Kas Antiphellos Theater, and the Lycian rock tombs, Kas is a paradise for those interested in ancient history and archeology. Tourism in the region is always vivid. In the streets, you will find many cafes, restaurants, and bars. Kas is also an ideal location for diving and therefore often frequented by recreational divers. Here you can explore the underwater world after taking some basic training at the coastal diving centers. In addition, you will find an underwater archeology park named Kas Arkeopark in the area close to Hidayet Cove, worth a visit.
Fethiye
Fethiye is one of the major centers for sailing holidays. Known for its dramatic landscape that connects the mountains with calm seas, it is similar to Marmaris in that manner but quieter. Home to many great locations such as Oludeniz, Butterfly Valley, Karagozler, Hisaronu, Ovacik, Belcekiz, Faralya, Gocek, Calis, Uzumlu Island and Sovalye Island, Fethiye is a true paradise. Here you will also be able to visit many archeological sites found in the region.
To plan your sailing holiday and browse between gulet, sailboat, motor yacht and catamaran charter options visit viravira.co or contact us at +90 850 433 90 70.
Choose the most suitable boat for you among 12.000 boats in 49 countries and 1040 destinations, plan your dream boat vacation now!

Click to rent a boat: viravira.co