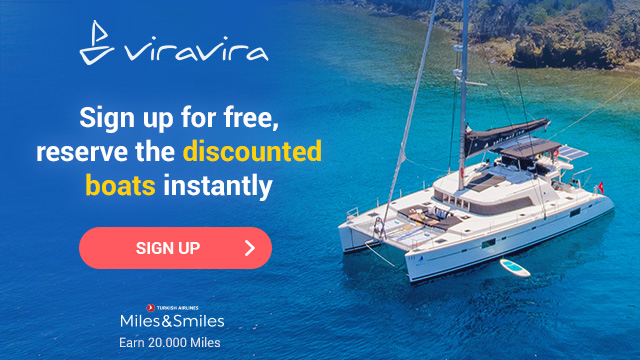 Business meetings are an essential component of work life and some require a little extra attention. Rather than the conventional conference room or office, certain meetings need somewhere special to mark the occasion, to accommodate important guests and to inject some energy and enthusiasm into difficult tasks.
You can be amazed by how much productivity is affected by a change of scenery! Meetings on boats, which are easily organized by chartering a yacht, offer an escape from the stress of office environments and an unmatched atmosphere for corporate events.
Suggestions for Meeting Organizations on Boats
For those who find office meetings mundane and uninspiring, choosing to stage a meeting out on a boat can be the perfect way to increase motivation and productivity. Just move your meeting exactly as planned out onto a boat, the organization couldn't be simpler.
Meeting organizations in crewed yacht charters can be accompanied with breakfast, dinner or cocktail and you can even set the menu yourself according to your preferences and budget.
Don't worry about technical requirements for presentations and pitches, many boats offer the necessary infrastructure for all kinds of organizations. You'll be able to conduct your meeting just as if you were in the office conference room!
Turn the meeting into a memorable event for colleagues by adding on a cocktail or party afterwards. Rather than any ordinary meeting, this can be a motivational event used to up employee morale.
It's everybody's dream to escape the daily grind, and an outdoor meeting on a boat breaks up ordinary routines, offers a breath of fresh air and an opportunity to gain a fresh perspective.
If you don't have time to deal with all the minute details of the organization, you can simply choose from a selection of ready packages. Simply show up, run your event and make the best of business!
The ultimate advantage of choosing boats for meeting organizations is that it is possible all year round, in every season. The available spaces and range of equipment on boat charters mean meetings will be possible in both warm or cold weather.
Head to viravira.co or contact us at +90 850 433 90 70 for Istanbul yacht rentals.
Choose the most suitable boat for you among 12.000 boats in 60 countries and 1400 destinations, plan your dream boat vacation now!

Click to rent a boat: viravira.co