Introduction
Istanbul yacht charter has become a very popular activity in recent years. In this article, you will have detailed information about Istanbul yacht charter and learn the most beautiful routes, prices and tips. In addition to yacht charter in Istanbul, we will also discuss yacht charter in the context of Istanbul's maritime history.
Yacht Charter in Istanbul
Yacht charter means that people rent a yacht for a certain period of time. Yacht charter in Istanbul has become very popular in recent years. There are different types of yachts in Istanbul and there are many advantages of chartering these yachts. However, you can charter different types of yachts in Istanbul.
The most common types of yacht charter are as follows:
Sailboat Rental: Boats usually rented for sailing training
Motor yacht Rental: Yachts frequently hired for organizations such as business meetings, dinners, bachelorette parties, birthdays, marriage proposals, breakfasts, Bosphorus tours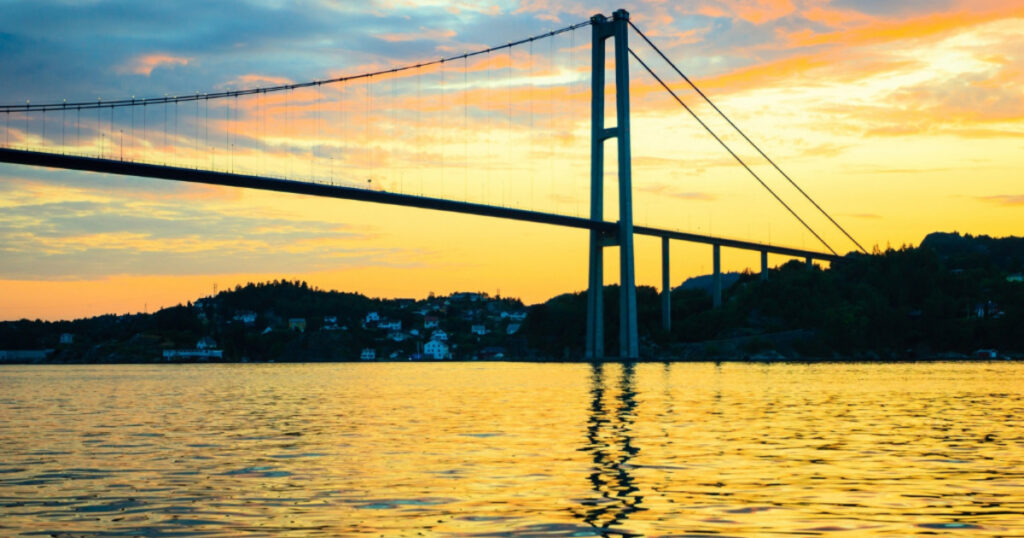 Advantages of Yacht Charter in Istanbul
There are many advantages of yacht charter in Istanbul. Here are some of them:
Having a special and luxurious experience,
Seeing the magnificent views of the Bosphorus and the Marmara Sea,
Spending special time with friends or family,
Enjoying the sun in the sea and doing activities such as swimming,
It is very important to make the most suitable choice for your budget to rent a yacht in Istanbul. Renting a boat offers you both an easy and fast-accessible experience in Istanbul. At this point, you can visit viravira.co to examine boats with many different options and make price comparisons and reliable payment options.
The Most Beautiful Routes for Yacht Charter in Istanbul
A yacht charter in Istanbul offers an unforgettable experience accompanied by magnificent views. Here are the most beautiful routes for a yacht charter in Istanbul:
Bosphorus Tour
The Bosphorus has a unique view with its historical buildings, bridges and lush nature. During the Bosphorus tour, you will have the opportunity to see historical buildings such as Hagia Sophia, Topkapi Palace, Dolmabahçe Palace, Maiden's Tower and castles such as Rumeli and Anatolian Fortress. The Bosphorus tour is also famous for its magnificent sunset views.
Islands Tour
Rent a boat in Istanbul to Büyükada, Heybeliada and Kınalıada, one of the most beautiful islands of Istanbul, is also very popular. During the islands tour, you can have the opportunity to see many different places such as Old Istanbul houses, beaches, monasteries and churches. It is also possible to explore the beauties of the islands on foot or by bicycle.
Kilyos Tour
Kilyos is one of the most popular holiday resorts in Istanbul opening to the Black Sea. Renting a yacht for a tour of Kilyos is ideal for spending a beautiful day by the sea. In Kilyos, you can try different water sports such as surfing, canoeing, and jetskiing and enjoy the sea and sun all day long.
Princess Islands Tour
Prince Islands tour consists of Büyükada, Heybeliada, Burgazada, Kınalıada and Sedef islands. It is possible to discover the beauties of the islands by making a yacht tour around the islands. You can also walk around the islands, rent a bicycle or spend time on the beaches.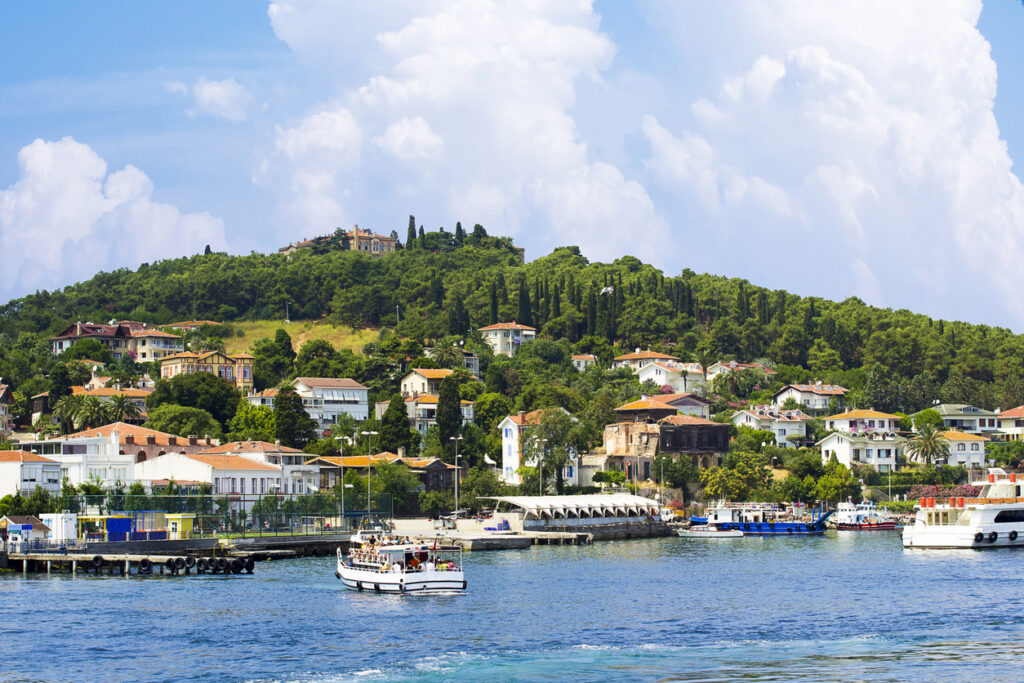 Marmara Sea Tour
Yacht tours along the Marmara Sea coast of Istanbul offer beautiful landscapes and calm waters. You can enjoy the sea and nature by visiting different beaches such as Kumburgaz, Silivri, Şile and Ağva.
North Istanbul Tour
North Istanbul is home to the natural beauties of the city. Places such as Riva, Tarabya, Sariyer, Istinye and Bebek are ideal routes for yacht tours. During this tour, you can explore natural beauties such as forested areas, bays and beaches.
Black Sea Tour
The Black Sea coast of Istanbul is famous for its natural beauty and historical buildings. You can visit beautiful cities such as Kıyıköy, Amasra, and Sinop by renting a yacht and making a Black Sea tour. Although the Black Sea tour is a little further from Istanbul, it offers an unforgettable experience.
Coastal Villages Tour
Istanbul has many beautiful coastal villages nearby. For example, Beykoz, Kavacık, Kanlıca and Üsküdar on the Anatolian side and Ortaköy, Arnavutköy and Bebek on the European side offer great routes for yacht tours. In these villages, you can taste local dishes and have a pleasant time by the sea.
With a yacht charter in Istanbul, you can enjoy these routes and have an unforgettable holiday experience. To learn more, you can check our Yacht Charter and Boat Rental Istanbul guide.
You can also rent a yacht in Istanbul for enjoyable activities such as dinners, bachelor parties, birthday parties, and marriage proposals.
Istanbul has been an important maritime centre throughout its history. The city's strategic location and natural harbours have enabled trade and maritime activities since ancient times.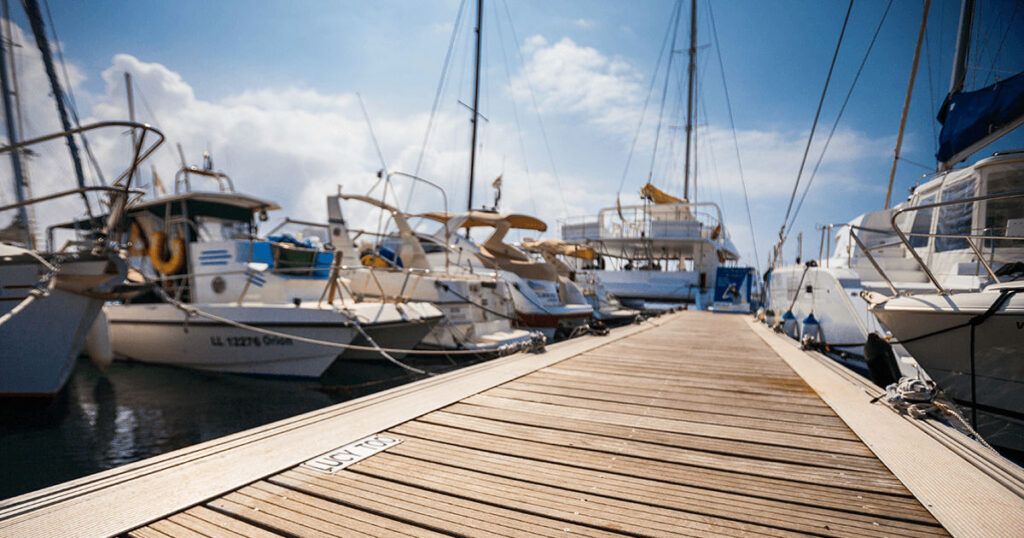 During the Roman Empire, the port of Constantinople became an important trade centre and shipbuilding also developed. During the Byzantine Empire, Istanbul's maritime trade and shipbuilding developed further and Constantinople became one of the most important maritime centres of the Eastern Mediterranean.
During the Ottoman Empire, Istanbul maintained its importance in terms of maritime activities. The city was used as the base of the Ottoman navy and was of great importance for maritime trade due to its strategic location between the Black Sea and the Mediterranean.
Today, Istanbul still maintains its importance as a maritime centre. There are many marinas and yacht harbours in the city. However, yacht tourism is also becoming increasingly popular.
Frequently Asked Questions
What is the duration of the yacht rental in Istanbul?
Yacht rental in Istanbul is usually offered as a minimum of 2 hours on weekdays and a minimum of 3-4 hours on weekends. The hourly charter option is ideal for short trips and a few hours at sea. The daily charter option is suitable for those who want to stay at sea all day.
Is it safe to rent a yacht in Istanbul?
Yacht charter in Istanbul is quite common and safe. However, it is important to choose a reliable yacht charter company. Attention should be paid to business documents and references, and all details should be clarified before the contract. You can quickly rent a boat by visiting viravira.co to learn all the processes here.
How many people are on yachts in Istanbul?
The capacity of yachts you can charter in Istanbul varies in different sizes and types. Generally, there are yachts of different capacities, from small boats for 2 people to large yachts for up to 100 people. Factors such as the number of people, comfort preferences and budget should be considered when choosing a yacht.