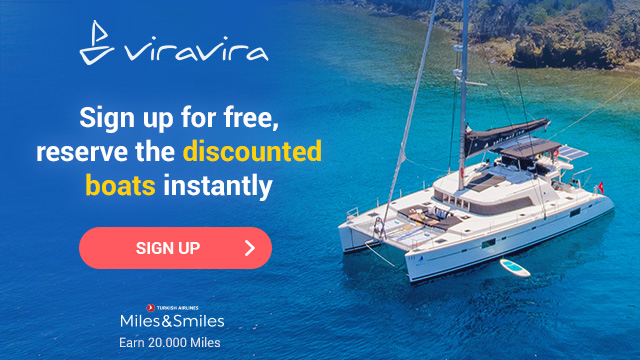 Private daily yacht and boat tours are hourly boat rentals that usually take less than a day. By chartering a yacht, you can escape from the hustle and bustle of the daily grind and city life, immerse yourself in nature, delight in beautiful views and spend time with friends and family out on the open water.
The route and the destinations of the trip are totally up to you. Simply tour the most scenic routes, or travel to a specific spot and spend your day as you wish. For instance, you may spend a pleasant and leisurely day touring up and down Istanbul's Bosphorus with a private charter yacht, or alternately you can head to spots where you can swim or go fishing in the Marmara sea. Thus, you can enjoy your time to the fullest onboard your private charter yacht with your loved ones and take photos to immortalize the moment.
You can organize different events besides taking a daily boat tour around Bosphorus and the Princes' Islands. Renting a private yacht to host your guests coming from outside the city or from abroad will both be a great gesture and an unforgettable experience for them.
If you are looking to visit the stunning bays of the Aegean and Mediterranean without committing to a longer sailing holiday or taking the touristic and crowded daily boat tours, you can also choose the private daily yacht charter option. On such trips, you will be able to swim in the most serene bays with aquarium-like waters, reach spots that can't be accessed by land, discover incredible historical and archeological sites and artifacts and witness stunning natural scenery.
Food is an important thing to consider on your private daily boat tour. You can choose from fixed menu options or just have a cocktail and appetizer menu. If you prefer, you can even pay only the rental fee and choose to bring your own food and refreshments according to your preferences.
If you are a sailing enthusiast, you can plan a wonderful weekend by renting a sailboat and sailing into the blues. If you have the necessary licenses, you might prefer the bareboat yacht charter option. For this option, make sure you have all the necessary information regarding the vessel and the routes.
All in all, private daily yacht and boat tours are a great way to get away from city life, discover new places, immerse yourself in nature and enjoy an unforgettable experience.
Choose the most suitable boat for you among 12.000 boats in 49 countries and 1040 destinations, plan your dream boat vacation now!

Click to rent a boat: viravira.co