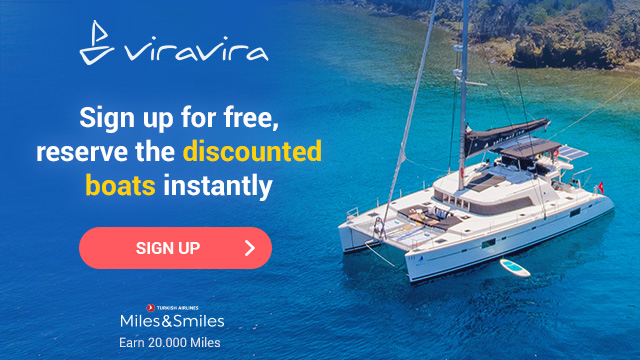 It is possible to open the doors of holidays with the boat vacation alternatives offered for sea lovers. If you want to leave yourself in the peaceful arms of the deep blue waters but need help deciding which type of boat to rent, take a look at the text below that we have compiled for you.
Sailing Boat vs. Motor Yacht: What are the Differences?
Those who prefer yacht vacation may find it difficult to choose between sailing and motor yachts among many boat options. Sailboats and motor yachts, which are in the same product group, differ from each other basically in terms of their maximum speed, intended use, comfort, design materials, engine power, and equipment.
Differences of Price Between Sailboats and Motor Yachts
Motor yachts are frequently the choice of vacationers who enjoy luxury because of their smooth designs and powerful engines, which enable them to reach high speeds. Due to the advanced facilities and comfort they offer, motor yacht rental prices also differ. On the other hand, Sailboats can appeal to a much wider audience. Affordable prices of renting a sailboat will allow you to enjoy the sea vacation you have been dreaming of.
Number of People You will Take a Vacation with
Yacht charter tours are frequently a popular vacation option for groups of friends or families. At this point, choosing between a sailboat and a motor yacht depends largely on the number of guests. Sailboat rental is more advantageous for large group vacations in terms of comfort and cost. Sailboats easily accommodate large groups due to their high number of cabins. Of course, you can also choose motor yachts even if you are a large group. However, since the required space in square meters will increase per person, you should also consider the possible increase in the cost of motor yacht rental.
Living Space: Areas and Sizes of Boats
As the area and size of the boat increase, the expenses, such as fuel consumption and marina fees also increase. Thus, the size of motor yachts or sailboats is a significant factor in rental prices. Large boats are often more advantageous. However, it should be noted that a motor yacht offers approximately twice as much living and storage space when compared to a sailboat of a similar size.
Maintenance of Boats
The most critical and costly item in boat maintenance is engine maintenance. The larger the engine, the higher the maintenance cost. In contrast to motor yachts, sailboats use their engines less frequently, so maintenance intervals may be longer. However, it should be noted that the sails on sailboats require maintenance. In the case of any deformation, the cost to be incurred may vary depending on the sail size. Maintenance processes that vary according to boat types also affect rental prices.
Technological Differences Between Boats
Although boats have been technologically renovated compared to the past, motor yachts have much more technological capabilities. When compared to the technologies of motor yachts, the technologies of rental sailboat models may be a little older. The technological variations among boats are not just noticeable in terms of radar or other similar security devices. Additionally, in terms of diversity and comfort, air conditioning and generator are the features that draw attention to the technological differences between the boats.
Sailboat vs. Motor Yacht: Which One is More Suitable for Your Lifestyle?
Everyone has a different perspective of the perfect yacht vacation and what they expect from the experience. You can customize your vacation to your preferences by choosing between sailboats and motor yachts, which both offer different opportunities. Motor yachts that combine luxury and speed are perfect for you if you consider yourself an adrenaline seeker. Sailboats will appeal to vacationers who want to take a peaceful bay cruise. At this point, it should be underlined that luxury sailboats are also available, but rental prices will increase.
Are Sailboats More Comfortable for a Yacht Vacation?
The number of people who prefer to spend their holidays in isolation on boats has increased due to the changing living conditions. You are also welcome to experience comfort by taking advantage of sailboat rental options for an isolated holiday. Also, sailboats are safer for the open sea in terms of their properties. Compared to motor yachts, sailboats submerge more in the water in terms of center of gravity, and thus, they provide more balance. Additionally, since yacht vacations are a little bit longer, it is possible to keep sailing even if the fuel runs out. Therefore, sailboats can be considered a more comfortable option for a yacht vacation.
Is it More Comfortable for Motor Yachts to Approach the Shore?
Thanks to their design features, motor yachts are more convenient for approaching the shore easily in terms of design features. If you prefer to visit ports frequently during your holiday or if you want to anchor near the shore, consider renting motor yacht options.
Which Factors Should be Considered when Renting a Private Yacht?
In the boat rental process, having basic boat type knowledge can help you make the right choice. You can benefit from weekly yacht rentals after deciding the purpose of use, such as a vacation or business trip, taking into account the number of people. Make sure the yacht that will be assigned to you is equipped with everything you'll need for comfort. When comparing yacht rental prices it should be noted that the necessary safety measures have been taken for a boat vacation. In addition, the motor yacht rental service is available without a captain. You can benefit from the services provided with the assurance of viravira.co to rent a boat and enjoy a relaxing sea vacation.
Choose the most suitable boat for you among 12.000 boats in 49 countries and 1040 destinations, plan your dream boat vacation now!

Click to rent a boat: viravira.co