Introduction
Turkey is the perfect destination for a skippered gulet charter due to its stunning coastlines, rich history, and unique culture. A gulet is a traditional wooden yacht that originated in Turkey and is designed for cruising along the Turkish coast and nearby Greek islands. These vessels typically feature spacious decks, comfortable cabins, and a crew to cater to your every need.
Gulets are known for their elegant and rustic appearance, with a traditional design that reflects Turkish maritime heritage. They usually have two or three masts and are made from high-quality wood, such as pine or teak, giving them a charming and authentic feel. Gulets are well-equipped with modern amenities, including air conditioning, en-suite bathrooms, and a well-equipped galley, providing a comfortable and convenient cruising experience.
Turkey's coastlines offer a diverse range of destinations, from bustling cities like Bodrum and Marmaris to secluded coves and pristine beaches. With a skippered gulet charter, you can explore hidden bays, swim in crystal-clear waters, and visit ancient ruins and historical sites along the way. Turkish cuisine, known for its delicious flavors and unique combinations of Mediterranean and Middle Eastern influences, is also a highlight of a gulet charter, with the crew preparing fresh meals using local ingredients.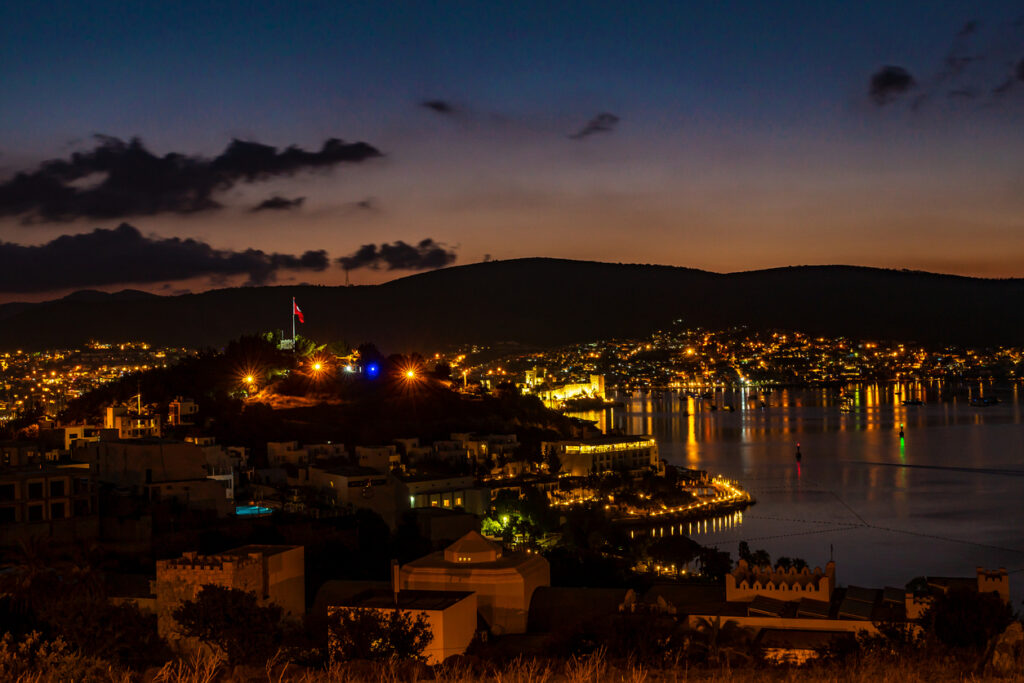 Overall, a skippered gulet charter in Turkey offers a unique blend of luxury, culture, history, and natural beauty, making it a perfect destination for an unforgettable sailing experience.
Preparing for Your Skippered Gulet Charter
Preparing for a skippered gulet charter involves several important steps, including selecting the right gulet, booking your charter, and packing essential items for your adventure.
When selecting a gulet, consider factors such as the size and layout of the yacht, the amenities provided, the crew's experience and reputation, and your budget. It's important to choose a gulet that meets your specific needs and preferences, ensuring a comfortable and enjoyable experience during your charter.
Booking your charter should be done well in advance to secure availability and get the best rates. Research different charter companies read reviews, and compare prices to make an informed decision. Consider the duration of your charter, the itinerary, and any additional services or activities offered by the charter company.
Packing essentials for your gulet adventure includes appropriate clothing for the weather, sunscreen, sunglasses, a hat, swimwear, toiletries, and any necessary medications. It's also recommended to bring a waterproof bag for your belongings, a camera to capture memorable moments, and a power bank to keep your electronic devices charged. Don't forget any necessary travel documents, such as passports and visas, and check with your charter company for any specific packing guidelines.
Being well-prepared and organized for your skippered gulet charter will ensure a smooth and enjoyable experience as you embark on your sailing adventure along the beautiful coastlines of Turkey.
Embarking on Your Gulet Charter
Embarking on your gulet charter begins with meeting your skipper, who will be your experienced guide throughout the journey. Expect a warm welcome and an introduction to the yacht's facilities and crew. After settling in, you will receive a safety briefing, including information on emergency procedures, navigation rules, and regulations on board to ensure your safety during the charter. Once the safety briefing is completed, it's time to set sail and start exploring the breathtaking Turkish coastline. Your skipper will navigate the yacht, taking you to stunning bays, historical sites, and picturesque islands, providing an unforgettable experience as you sail through the azure waters of Turkey.
Exploring the Turkish Riviera
Exploring the Turkish Riviera during your gulet charter is a true delight, with a plethora of stunning destinations to discover. From pristine beaches to ancient ruins, there's something for everyone.
Bodrum, known for its beautiful beaches, is a popular destination with its clear blue waters and sandy shores. Relax on the beaches of Bodrum and soak up the Mediterranean sun, or indulge in water sports such as snorkeling or diving to explore the vibrant marine life beneath the surface.
Ephesus is a must-visit destination for history enthusiasts, with its well-preserved ancient ruins that date back to the Roman era. Walk through the ancient city and marvel at the grandeur of the Library of Celsus, the Temple of Artemis, and the Great Theatre, among other impressive structures.
Oludeniz is famous for its postcard-perfect turquoise waters, offering excellent swimming and snorkeling opportunities. Explore the Blue Lagoon, a protected nature reserve, and enjoy the serene beauty of this picturesque bay.
Fethiye is known for its delicious local delicacies, offering a culinary delight for food lovers. Taste the fresh seafood, grilled meats, and flavorful mezes that are unique to Turkish cuisine, while enjoying the coastal charm of Fethiye.
Pamukkale, with its natural thermal baths, is a unique destination to relax and rejuvenate. The white terraces of Pamukkale, formed by mineral-rich thermal waters, offer a surreal experience, perfect for unwinding after a day of exploration.
Exploring the Turkish Riviera during your gulet charter promises a blend of natural beauty, historical richness, and culinary delights, creating cherished memories that will last a lifetime.
Immersing in Turkish Culture
Immersing yourself in Turkish culture is one of the highlights of a gulet charter, providing you with an opportunity to experience the local way of life.
Visiting charming coastal villages and towns along the Turkish coastline allows you to witness the authentic local culture. Explore the narrow streets lined with colorful houses, visit local markets, and interact with friendly locals to gain insights into their daily lives.
Experiencing Turkish hospitality is a memorable part of the cultural immersion. The locals are known for their warm and welcoming nature, and you'll have the chance to meet them during your journey. Engage in conversations, share meals, and learn about their customs and traditions, creating meaningful connections.
Learning about the rich history and traditions of Turkey is an enriching experience. From ancient ruins to museums, you can delve into the fascinating history and cultural heritage of the region. Participate in cultural activities such as traditional Turkish crafts like pottery or carpet weaving, and learn from skilled artisans.
Enjoying authentic Turkish music and dance is a vibrant way to immerse in the local culture. From traditional folk music to lively dance performances, you can witness the rich musical heritage and experience the joyous rhythms of Turkey during your charter.
Immersing in Turkish culture during your gulet charter allows you to gain a deeper appreciation for the country's history, traditions, and people, creating a truly enriching and memorable experience.
Relaxing and Unwinding on Board
Relaxing and unwinding on board your gulet charter is a blissful experience, with plenty of opportunities to indulge in leisurely activities and rejuvenate amidst the serene surroundings.
Sunbathing on deck is a favorite pastime for many, as you can find the perfect spot to soak up the warm Turkish sun while enjoying panoramic views of the coastline. Lounge on comfortable sunbeds or hammocks, sip on refreshing drinks, and bask in the tranquil ambiance of the Mediterranean Sea.
Reading and napping in the shade of the sails is another popular activity for relaxation. The gentle swaying of the yacht and the soothing sound of the waves create a calming atmosphere, perfect for curling up with a good book or taking a leisurely nap.
Taking a soothing dip in the onboard jacuzzi is a luxurious way to unwind. Relax in the bubbling waters, surrounded by the stunning sea views, and let the warm jets melt away any tension in your muscles.
Indulging in a massage or spa treatment on the gulet is a pampering experience. Many gulets offer onboard spa services, allowing you to indulge in a range of rejuvenating treatments such as massages, facials, and body scrubs, enhancing your relaxation experience.
Stargazing under the Turkish night sky is a magical activity to end your day. With little light pollution, the night sky in Turkey is a canvas of stars. Lie back on the deck, gaze up at the twinkling stars, and let the serenity of the night envelop you.
Relaxing and unwinding on board your gulet charter provides you with moments of tranquility and rejuvenation, allowing you to truly unwind and embrace the laid-back pace of life at sea.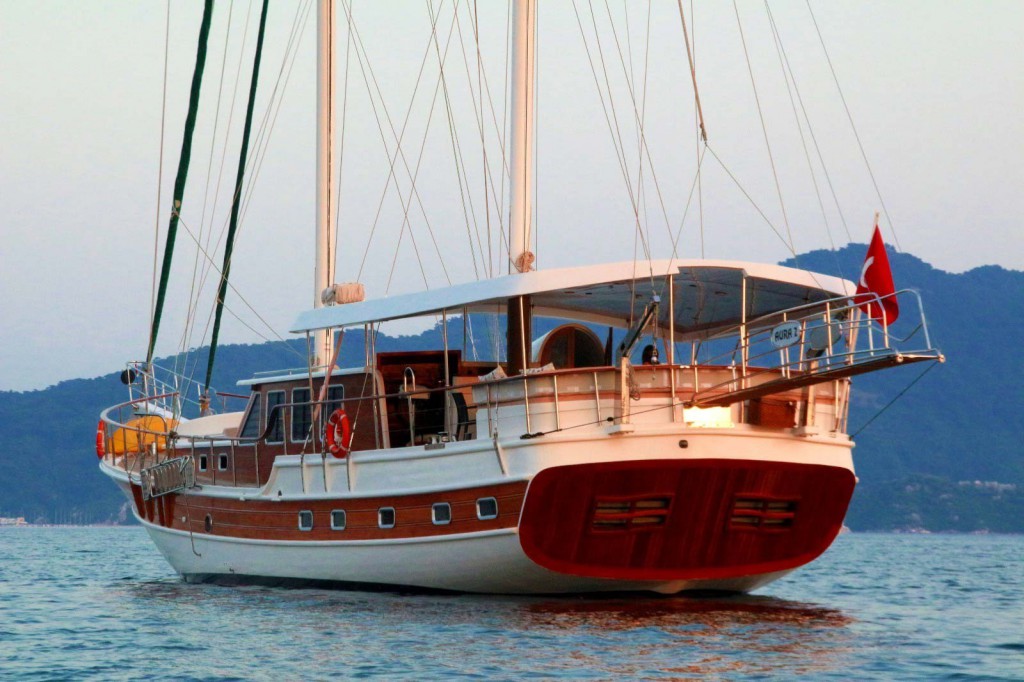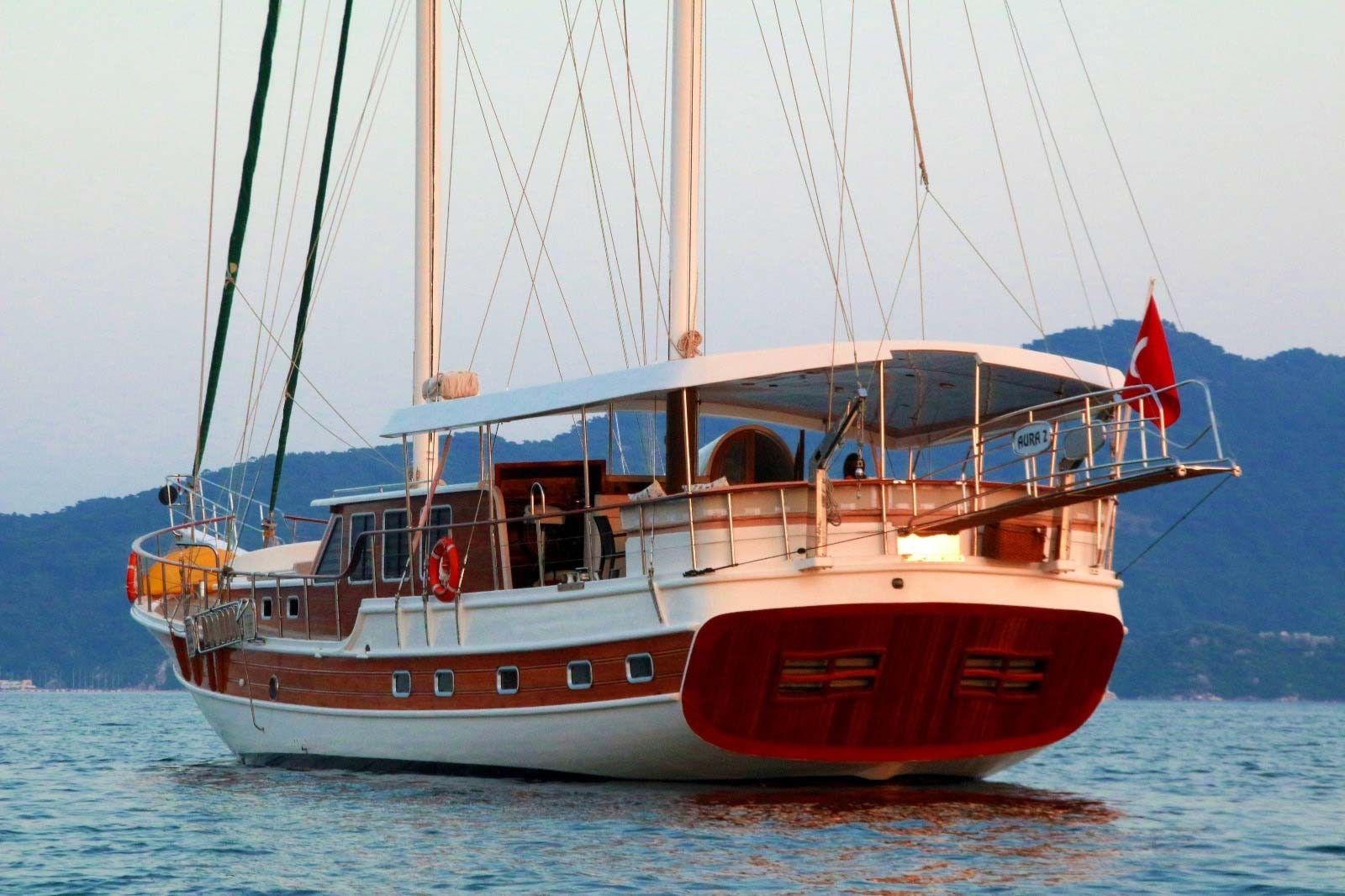 Frequently Asked Questions
How much does a skippered gulet charter in Turkey typically cost?
The cost of a skippered gulet charter in Turkey can vary depending on factors such as the size and luxury level of the gulet, duration of the charter, and time of year. On average, a weekly skippered gulet charter in Turkey can range from €2,500 to €20,000 depending on the above factors.
What are the best times of the year to go on a gulet charter in Turkey?
The best times of the year to go on a gulet charter in Turkey are during the shoulder seasons of spring (April to June) and autumn (September to November). The weather is generally pleasant, with mild temperatures and fewer crowds compared to the peak summer months of July and August.
What should I pack for my gulet adventure in Turkey?
For your gulet adventure in Turkey, it's recommended to pack lightweight and casual clothing suitable for warm weather, swimsuits, sunscreen, a hat, sunglasses, comfortable shoes for walking and water activities, a camera, and any personal items you may need. It's also a good idea to bring a light jacket or sweater for cooler evenings and a small day bag for excursions on land.