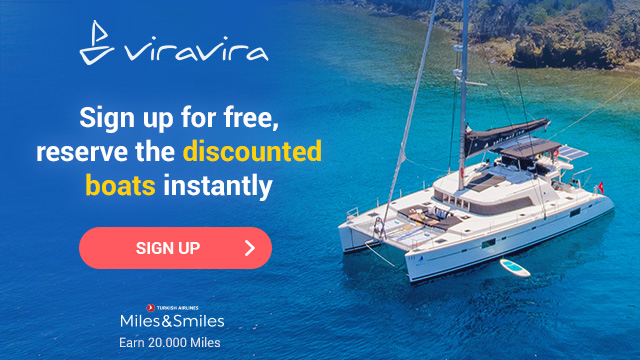 The Mediterranean coast is one of the most coveted and stunning spots in the world for sailing and yacht vacations. Here we have compiled a list of some of the most amazing places to embark on a sailing holiday.
Ibiza, Spain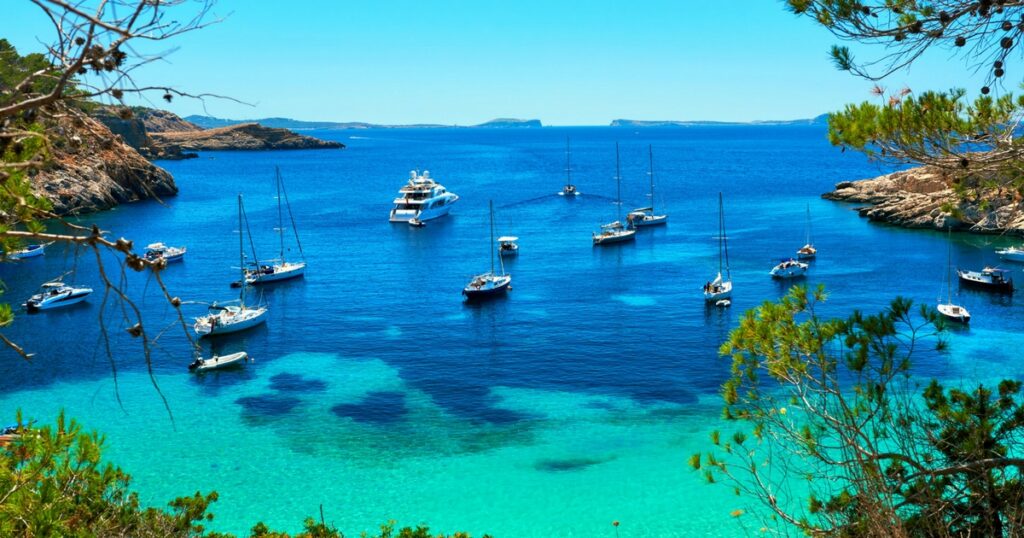 Ibiza, one of the first places that comes to mind when mentioning a sailing holiday, boasts unforgettable beaches, sea, vibrant nightlife and various restaurants and shops. Ibiza, which has a population of fifty thousand outside of the summer months, is visited by an average of 2 million tourists every year in the high season. With its magical historical texture and natural beauties, Ibiza is protected as a world heritage site. When setting your sailing route around the Mediterranean coasts, we strongly recommend that you add Ibiza to your plans.
Mallorca, Spain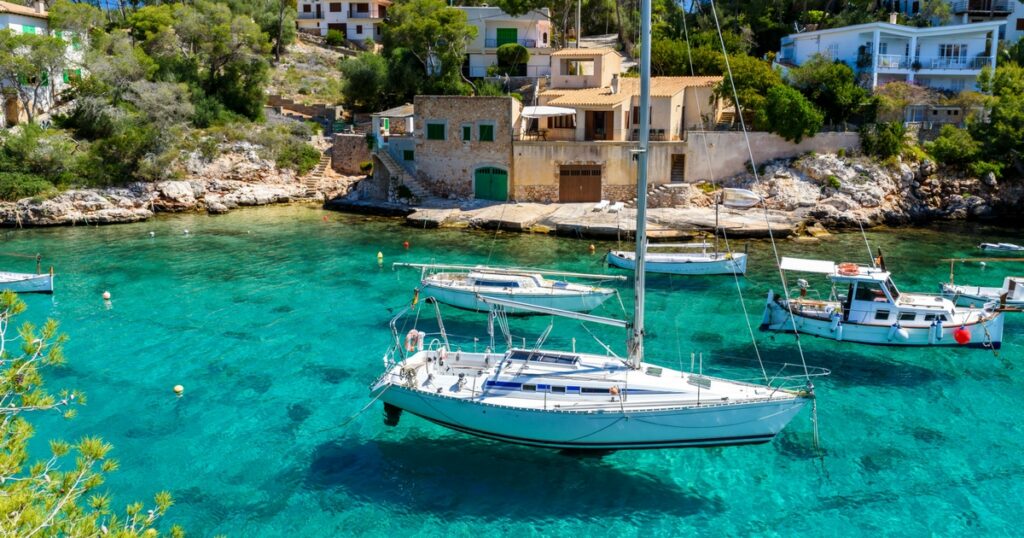 One of Spain's other magical beauties is the island of Mallorca. Mallorca truly fascinates visitors with the beauty of its sea, sand, the sun as well as its stunning historical and ethnic fabric. The high season of this island is between April and October. During excursions with tour guides, you may encounter many beautiful and historic churches. While enjoying the beauty of the sea and nature during the daytime, you should also experience the vibrant nightlife of Mallorca, where dancing continues till sunrise.
Mykonos, Greece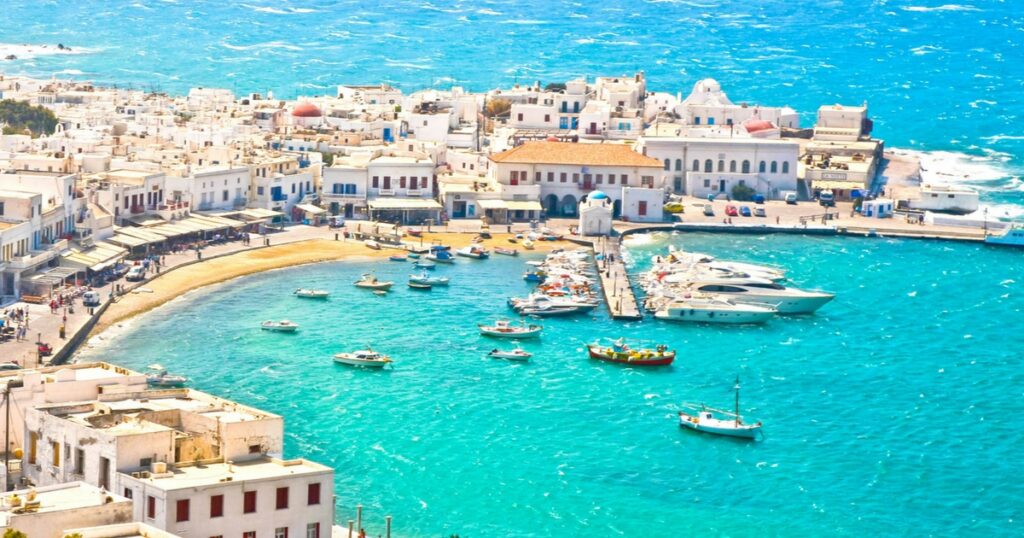 Mykonos… One of the first places that comes to mind when mentioning Greece and its islands. With its unique geographical and architectural structure, its remarkable sea and other natural beauties, not to mention its incredible nightlife, Mykonos is among the irreplaceable destinations of international sailing holidays. One of the historic landmarks of Mykonos Island, which has been home to many powerful civilizations throughout history, is the famous Panagia Paraportiani church. There is even a region on the island that resembles the Venetian city of Italy. With a total area of 86 km2s, Mykonos Island has become one of the indispensable regions of yacht vacationers with its immaculate sand and crystal blue sea.
Ios, Greece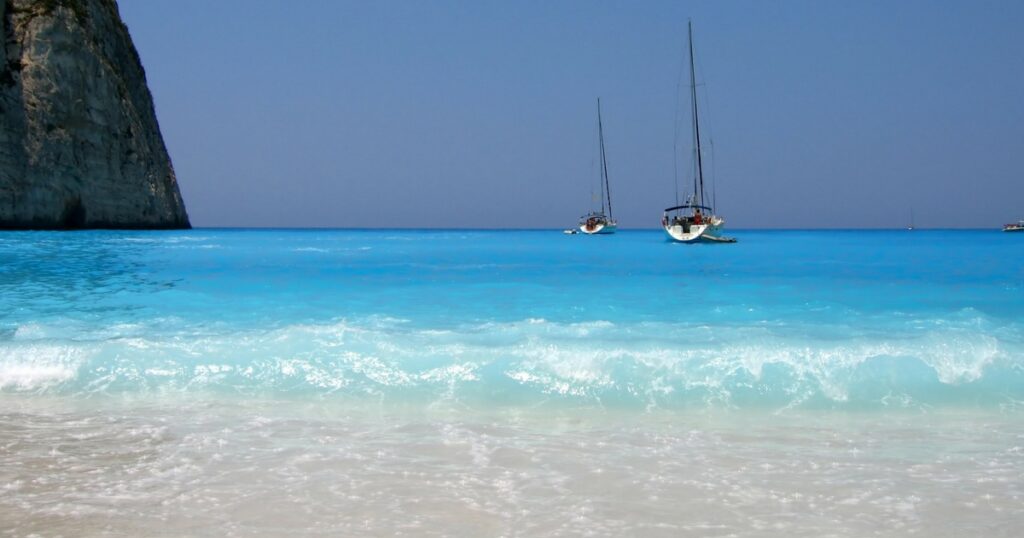 Ios Island is a great choice if you are looking for plenty of entertainment and nightlife as well as a vacation spot with natural beauties. You should definitely add Ios Island to your route, which is one of the favorite islands of the Greek Islands, where music, dance and fun of nightlife never end, where the tasty Mediterranean cuisine is just near you, and the historical texture will definitely fascinate you.
Hvar, Croatia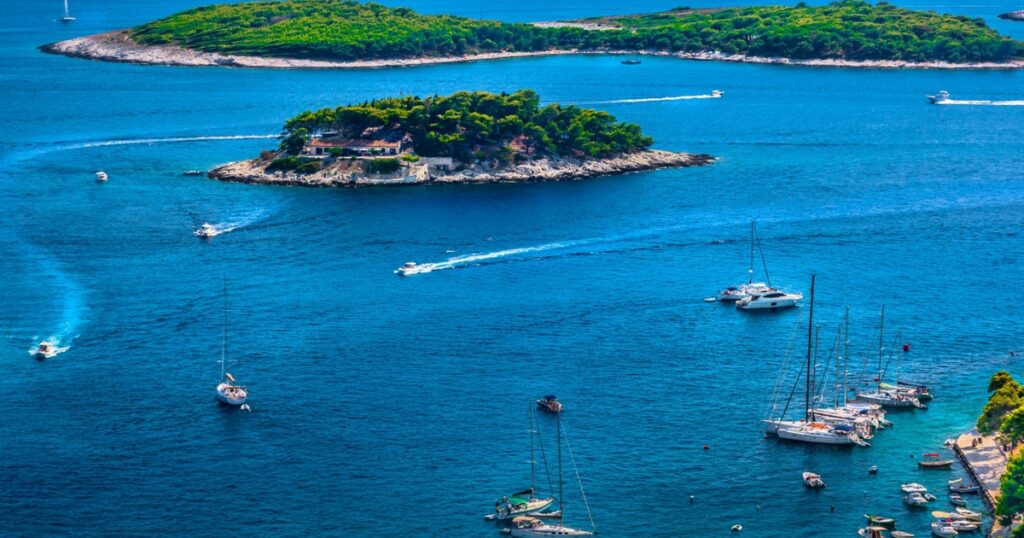 Hvar is an island with a population of eleven thousand, located in the Adriatic Sea of Croatia. The turquoise sea, verdant forests and the natural wonders of the island attract troves of visitors each and every year. The island boasts a fantastic Mediterranean climate with an annual average temperature of 27 degrees and is pleasant all year round.
Hvar Island was taken under protection by UNESCO and has been accepted as a World Heritage Site. Local people on the island produce lavender and wine. We strongly recommend you to add Hvar Island to your sailing route, as it will fascinate you with its nature and history.
Above, we have reviewed the islands of the Mediterranean that have proven themselves to be the best holiday and leisure destinations! If you would like to rent a boat from any of the locations we have mentioned above, you may visit viravira.co or get in touch with our experienced holiday experts on +90 850 433 9 070.
Choose the most suitable boat for you among 12.000 boats in 60 countries and 1400 destinations, plan your dream boat vacation now!

Click to rent a boat: viravira.co