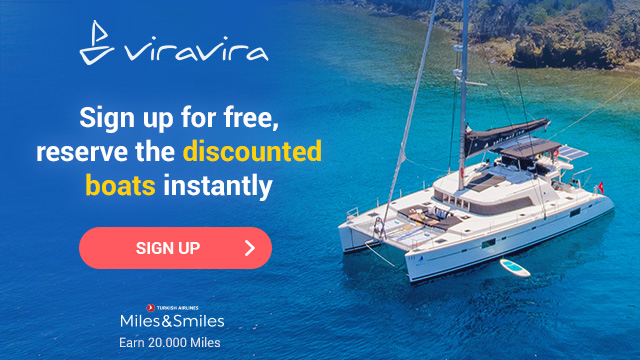 Introduction
A yacht vacation or sailing holiday can be an amazing way to explore the open waters and enjoy the freedom of the sea. It's a chance to escape the hustle and bustle of everyday life and immerse yourself in the peaceful serenity of the ocean.
There are many different types of yacht vacations and sailing holidays available, from a luxury yacht with a full crew to a more modest sailboat that you can handle on your own. You can choose to charter a yacht and captain it yourself or hire a professional crew to handle all aspects of your voyage.
One of the main attractions of a yacht vacation or sailing holiday is the ability to customize your itinerary to suit your preferences. You can choose to visit secluded beaches, remote islands, or bustling coastal cities. You can also participate in activities like fishing, snorkeling, and scuba diving, or simply relax on board and soak up the sun.
Whether you're an experienced sailor or a complete novice, a yacht vacation or sailing holiday can be an unforgettable experience. It offers a unique perspective on the world and a chance to create memories that will last a lifetime.
Things to Think About Before Booking
There are no shortage of options when it comes to planning vacations. There is something out there for everyone, for every taste and for every budget. One option that has been gaining increasing popularity recently is sailing and vacation boat rentals around the world. Though boats and yachts can undoubtedly come with their own comforts and luxuries, this kind of holiday is evidently quite different from a 5-star hotel or holiday package. There are few details about sailing life and rules that are important to take into consideration before going on a sailing holiday. Here are some of the factors to think about before booking your vacation boat rental:
The first thing to establish before deciding on a vacation boat rental is your group and the people that you wish to holiday with. Keep in mind that you will be in a fairly limited space for at least several days and with more time onboard than on land, so you will need to make sure to go with people you get along well with.
The next thing to decide on is the route and destinations. If this is your first time going on a yacht vacation and you don't know much about routes, head to the Sailing Routes page to see all of the places that you can go.
If you have a Certificate of Competence for Operators of Pleasure Craft, you can opt for bareboat yacht charter or catamaran charter options for an even more flexible, independent and active holiday. If you prefer to lay back, relax and really indulge in a luxurious holiday, you can choose a vacation boat rental like a motoryacht or gulet that comes with its own captain and crew.
Meals and provisions are other important things to decide on while planning your yacht vacation. If the meal plan is not included in your initial price list, you will need to make a shopping list before setting out. You can also ask your captain for assistance on this task, and the captain and crew can also do the shopping for you if you prefer. For long hot days out on the water and under the sun, light foods and plenty of fresh fruits and vegetables are preferable.
There is also no shortage of activities while onboard your charter yacht! From swimming, paddleboarding, and snorkeling to diving and water-skiing, you can keep your days action-filled and fun. Yachts and gulets usually already have all the necessary equipment for such watersports, but it is always worthwhile to check in with your captain or your boat owner before setting out.
In addition to watersports, there will be plenty of opportunities for discoveries, with short stops to quaint little towns and villages onshore to popular holiday destinations and historical sites. You will be able to explore stunning natural sites, ancient archeological wonders and charming local spots. Try to do just a little bit of research before setting off on your holiday to make sure you don't miss the sites that might interest you the most.
Of course after all the action and exploration, there will also be plenty of downtime on board for rest and relaxation. Onboard your charter yacht, you will be able to lay back, relax, sunbathe, read, play board games and go fishing. As opposed to classic holiday hotels, yacht vacations will also allow you to really immerse yourself in nature. In secluded little bays with no sounds or civilization in sight, you can delight in the stunning views and laying under the moon and stars.
Head to viravira.co or call us at +90 850 433 90 70 to discover pristine coves with gulet, motoryacht, sailboat and catamaran charter options.
Choose the most suitable boat for you among 12.000 boats in 60 countries and 1400 destinations, plan your dream boat vacation now!

Click to rent a boat: viravira.co