Introduction
The coastline between Fethiye and Oludeniz is home to some of the most beautiful bays in Turkey. The region boasts crystal-clear waters, stunning cliffs, and breathtaking scenery that attract visitors from all over the world. Five of the most popular bays in this area include Yaglica Bay, Fakdere Bay, Asar Bay, Limanagzi, and Kalkan.
Yaglica Bay is a small and secluded bay that is surrounded by pine forests and hills. The calm waters of the bay make it an ideal spot for swimming and snorkeling. Fakdere Bay, also known as Ufakdere, is another hidden gem that is known for its stunning scenery and crystal-clear waters. The bay is surrounded by steep cliffs and is only accessible by boat.
Asar Bay, also known as Aperlai, is a historic bay that was once a major port during the Lycian period. The bay is surrounded by ancient ruins and tombs, making it a popular destination for history enthusiasts. Limanagzi is another beautiful bay that is known for its turquoise waters and picturesque scenery. The bay is also home to a small marina and several restaurants that offer fresh seafood.
Kalkan is a charming seaside town that is known for its stunning bay and vibrant nightlife. The town is home to several shops, restaurants, and bars, as well as a small beach that is ideal for swimming and sunbathing. The bay is surrounded by steep cliffs and is a popular spot for paragliding.
Overall, the bays between Fethiye and Oludeniz offer a diverse range of experiences for visitors, from secluded and tranquil bays to bustling towns and cities.
Yaglica Bay
This beautiful bay is enclosed on three sides by rocky cliffs and lush vegetation. The crystal clear turquoise water here is perfect for snorkeling and you will be able to spot remarkably vibrant underwater life and a dazzling sea bed. Secluded and serene, this is a truly magical spot where you will enjoy peace and quiet to a backdrop of stunning views. If you decide to anchor overnight here to really immerse yourself in nature and enjoy the tranquil surroundings, keep in mind that you will need to use chains rather than ropes while mooring, as the rocks here are considerably rough and sharp.
Fakdere Bay (Ufakdere)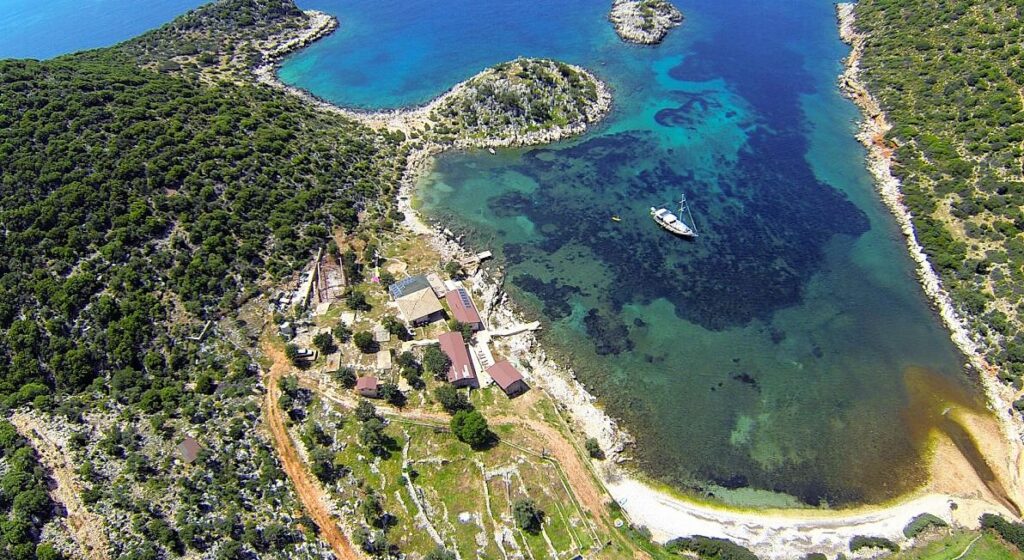 Fakdere Bay, also known as Ufakdere, is an idyllic little bay located behind an islet at the North-East corner of Uluburun and Coban Cove. On this east side of this bay, it is possible to find many facilities available for visitors. Fakdere Bay is very shallow on the east and very narrow on the west, and it is a frequent destination for boats because of the sandy bottom which allows for easy mooring.
Asar Bay (Aperlai)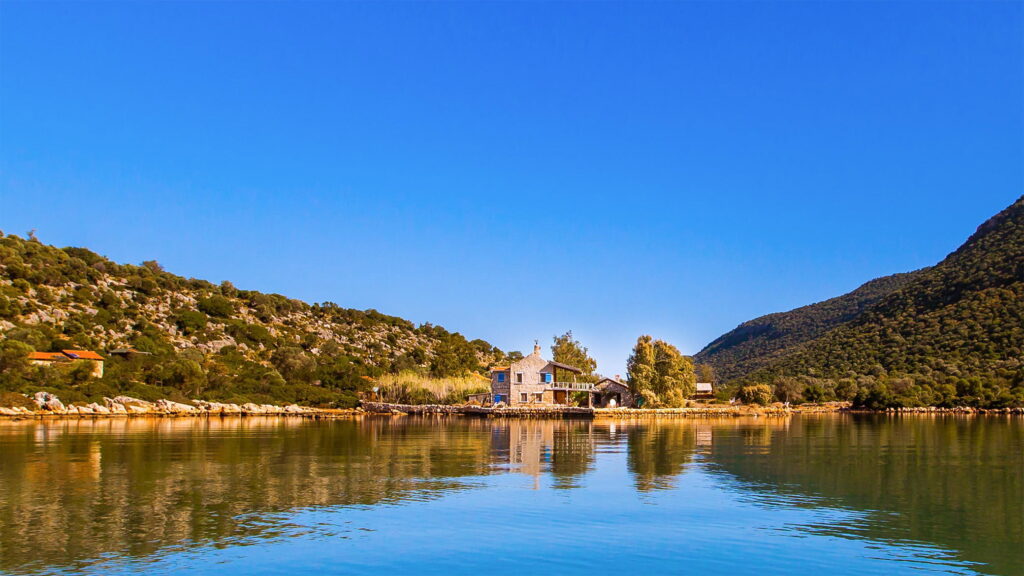 Asar Bay, also known as Aperlai Bay, is located 20 miles from Kas at the West of the Sicak Peninsula. When visiting this bay take notice of the ruined harbor belonging to the ancient city of Aperlai, founded centuries ago but destroyed by an earthquake and later engulfed by the sea. The archaeological remains of this city can be explored by taking a little walking tour around the bay and also by underwater snorkeling. This bay is not accessible by land and can only be visited by boat. If you do wish to stay on land while here, you can stay at a five-room mountain house or in tents.
Limanagzi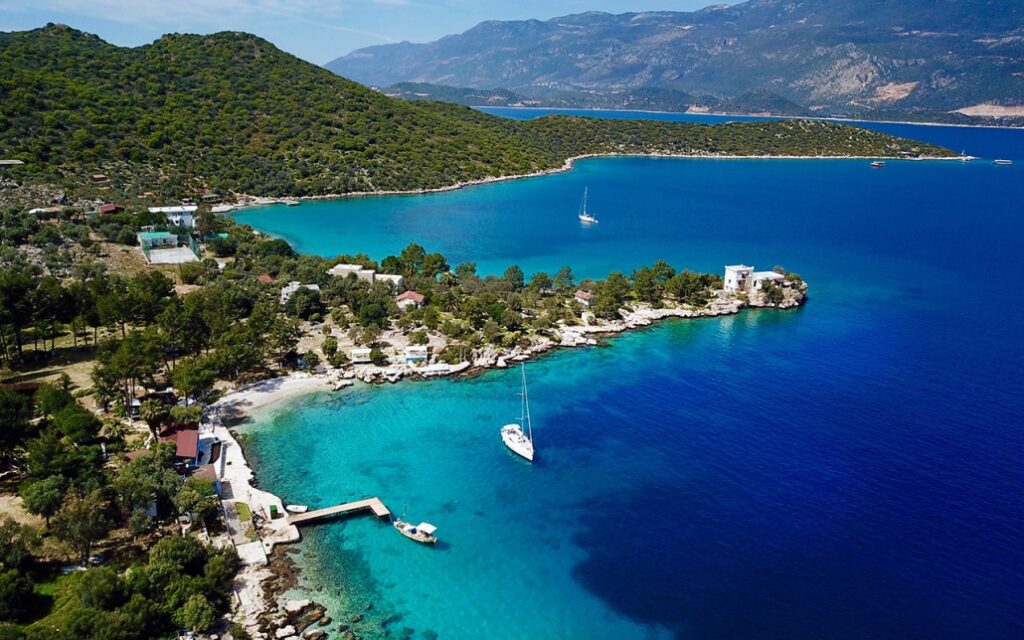 One of the most stunning points on the famed Lycia Way is Limanagzi, with three coves each more beautiful than the next, that are only accessible by boat. The area is about 2,4 kilometers from the center of Kas and has been declared a 3rd degree natural protected site, luckily resulting in a wonderfully quiet and unspoiled region. At this tranquil bay, you can enjoy dazzlingly clear turquoise water, and take advantage of the many facilities available to try out local dining and delicious fresh food. There are regular shuttles from Kas to Limanagzi, as well as docks for boats to moor at.
Kalkan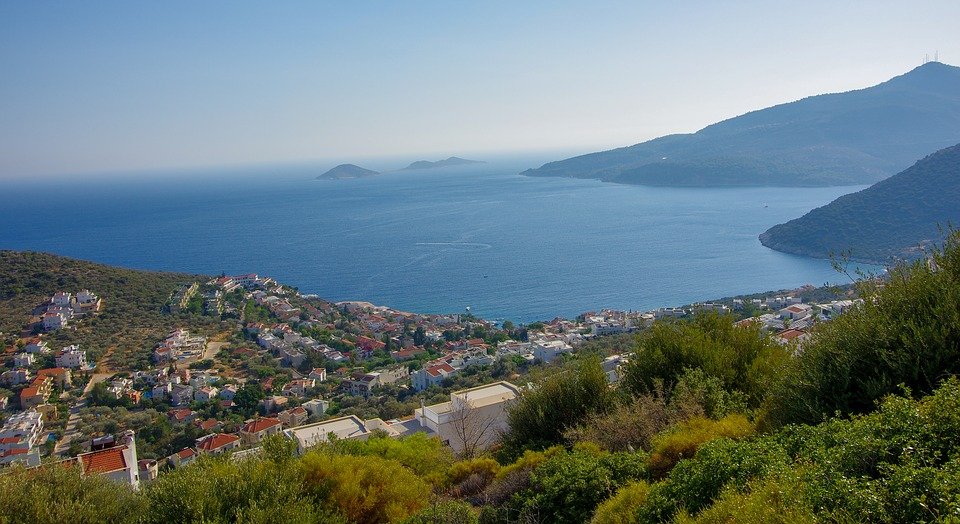 Kalkan is an old Greek and Ottoman town connected to the Kas district of Antalya. This charming little spot has managed to preserve its natural beauty and has luckily remained much calmer than the surrounding towns due to lacking accessibility. Although it is harder to get to than other spots close by, Kalkan has been increasingly in popularity recently for both domestic and foreign tourists. The spot particularly attracts lots of holidayers from Britain. The old town here has lots of whitewashed and old stone structures set on picturesque little streets. The sea is truly stunning, and we highly recommend that you do some kayaking to visit some of the stunning ancient ruins by the water.
To discover the magnificent bays of Fethiye, visit viravira.co to choose among gulet, motor yacht, sailboat and catamaran options or contact our experienced holiday experts at +90 850 433 9 070.
FAQs
How do I get to these bays?
The easiest way to access these bays is by boat. You can rent a boat in Fethiye or Oludeniz, or join a boat tour that includes stops at some of these bays.
Are these bays crowded?
The level of crowding varies depending on the time of year. During the peak summer season, some of these bays can get quite busy, while in the off-season, they can be almost empty.
Are there any restaurants or facilities in these bays?
Some of these bays have restaurants and facilities, while others are completely secluded. Yaglica Bay, for example, has no facilities, while Limanagzi has a small marina and several restaurants.
Are these bays safe for swimming?
Yes, these bays are generally safe for swimming. However, it's important to be aware of any potential hazards, such as rocks or strong currents.
Can I camp in these bays?
Camping is not allowed in most of these bays, as they are protected areas. However, there are campsites and accommodation options available in Fethiye and Oludeniz.