Introduction
Chartering a sailboat is a fantastic way to experience the open seas and explore some of the world's most beautiful destinations. It's a chance to escape from the hustle and bustle of everyday life, and immerse yourself in a world of adventure, freedom, and natural beauty. Whether you're an experienced sailor or a complete novice, there are countless reasons why you should consider chartering a sailboat this summer.
In this article, we'll explore five of the top reasons why sailing is an amazing way to spend your vacation. From the thrill of the open water to the stunning scenery and the chance to make lifelong memories with friends and family, sailing offers an unparalleled experience that you'll never forget. So, whether you're looking for a romantic getaway, a family adventure, or a chance to reconnect with nature, chartering a sailboat is the perfect choice for your next summer vacation.
1. Sporty Holiday
Sailing holidays are the ideal choice for those hoping for both downtime and plenty of sports and action! As well as relaxing on deck, there are plenty of watersports, snorkeling, diving, fishing and sailing activities to participate in during a sailing holiday. For those who prefer a truer sailing experience, rent a sailboat where you can feel the wind in the sails, set the route yourself and head out on an exciting journey.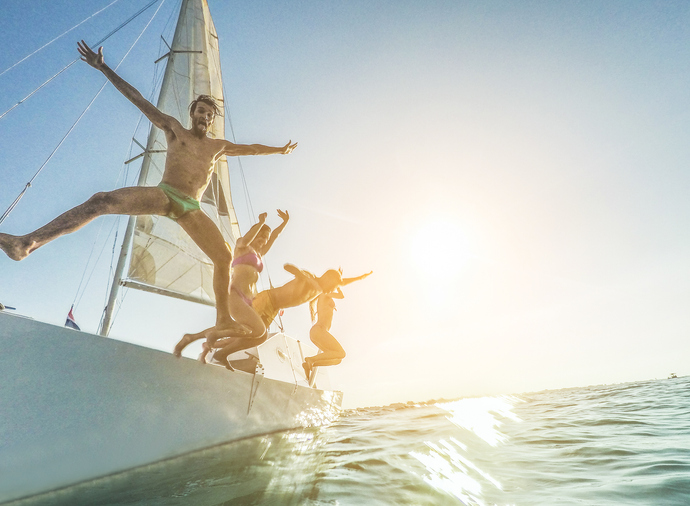 2. Affordable Blue Cruise
One of the advantages of the classic sailing holiday is making use of the power and the forces of nature! With traditional gulets and sailboats, you will be able to feel the wind behind you, pushing the yacht forward in perfect harmony and silence without the hum of the engine and fuel. What's more, sailing as such will reduce the budget of your yacht vacation. Unless you specifically request a yacht with skipper, crew and service personnel, you will be taking care of tasks like cooking and cleaning yourself. This will also make your sailing holiday more affordable.
3. Be Your Own Boat Captain
If you don't personally have the experience and a license to sail, skippered yacht charter is a must. The daily fee of a skipper range from 100 to 150 euros. On the other hand, if you have the experience and have taken the necessary courses and obtained a license to sail your own boat, you can save on these fees with the bareboat yacht charter option. This way, you can be the captain of your own journey!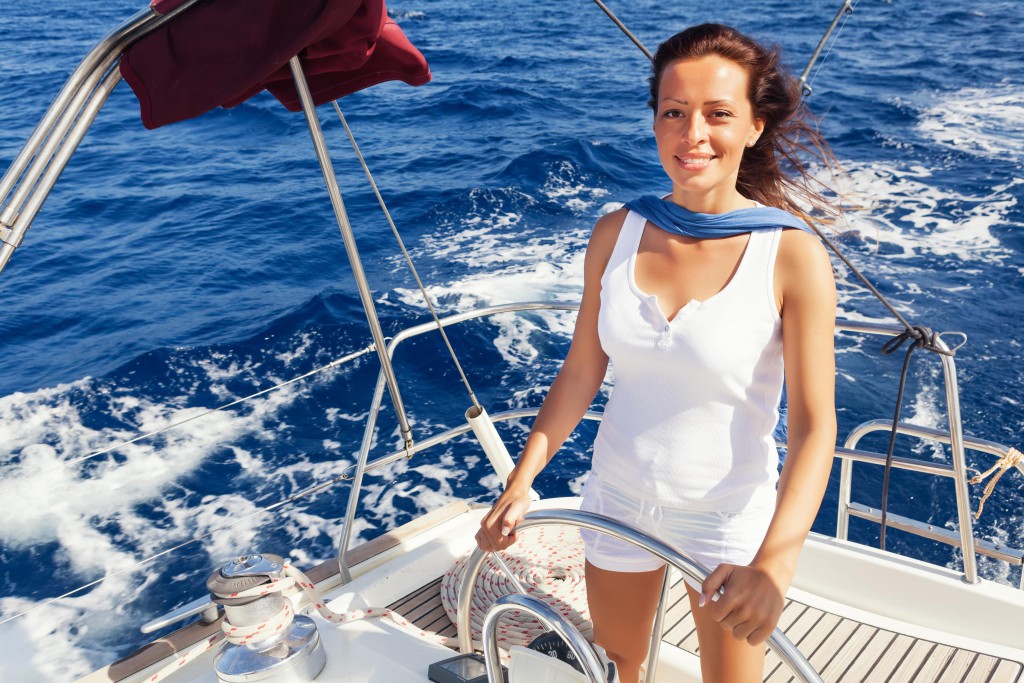 4. You Have Control!
Imagine a holiday experience where you can plan your days at your own pleasure and be completely alone in pure nature. Who wouldn't dream of getting away from the stress and chaos of city life and spending an unforgettable holiday with their loved ones accompanied by magnificent views? You can plan your dream vacation by renting a sailboat this summer.
5. Adventure Holiday Experience!
Drastically different from your usual holiday at a resort or hotel, on a sailing holiday you will be spending much of your time at sea. On a sailboat, you will enjoy an abundance of fresh air, sea, sun and wind. You will revel in unmatched turquoise waters, stunning views and pristine beaches. What's more, you will discover endless new locations, historical sites and magical archaeological ruins.
The Fethiye and Gocek regions of Mugla are the most popular for sailboat charters. If you are interested in renting a sailboat on the Turkish coasts this summer, visit www.viravira.co or contact us on +90 850 433 90 70.