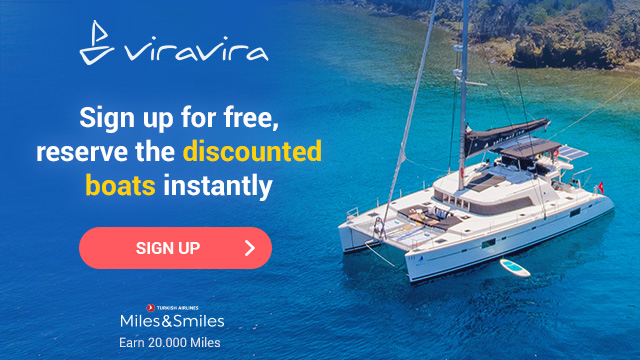 People are always looking for alternatives for the classic location choices and options for events. Now, more than ever, outdoor alternatives are becoming increasingly attractive. Why not choose to organize your event out on a boat, enjoying the stunning views of the Bosphorus with family, friends or colleagues?
Here are 8 types of events you can choose to enjoy with daily yacht charter:
Weddings
Are you interested in something unexpected, something out of the ordinary for your wedding? It is, after all, a once-in-a-lifetime experience, and so why not choose to celebrate with a truly unforgettable event. With a wedding out on a boat, experience an undeniably romantic setting, on the waves of the Bosphorus, to a backdrop of a beautiful sunset. Say "Yes" to your loved one to views of the most beautiful city in the world!
Happy Hour
Happy hour events on boats have become increasingly popular in recent years. Release the stress of the working week, kick back with friends and colleagues and have the best of fun for a few hours out on the waves. You can even hire a live band or DJ to really step up your event.
Marriage Proposal
The moment where you propose a lifetime together and commit to the journey of growing old together with someone has to be truly unforgettable. This magical moment must be heightened by the absolutely perfect setting. So why not choose the incredibly romantic setting of Istanbul's beautiful Bosphorus? Add a flare of further romanticism and make the moment truly spectacular with fireworks or a laser show!
Birthday Parties
As we grow older, birthdays tend to lose their novelty, so more creative events are necessary to spark up the fun and excitement. Why not welcome a new age with an evening out on the open water, to spectacular views and friends and family? Hire a live band or a DJ, organize catering, and ask your guests to dress up!
Corporate Activities
Corporate activities are significant for hiking up motivation, marking important occasions, and to showing respect for important business partners or colleagues. Sometimes, stepping away from the familiar office environment can be a real game-changer in sparking new ideas or taking the final steps in important deals. Why not consider an hourly or daily yacht charter for activities like parties, meetings, seminars, motivational dinners, and even press conferences?
Workshops
Workshops are an educational, fun and necessary element of working life to introduce new ideas and projects. A different setting can make the event even more enjoyable and effective. Introductory training courses or workshops out on a boat can be a fun and unforgettable experience.
Bachelor/Bachelorette Parties
For the so-called last legendary night being single, why not make the evening really special with an evening out on the open water, against a backdrop of spectacular views. Under the sparkling moon, enjoy snacks and drinks and dance the night away on board.
Dining on Board
Every boat charter event doesn't necessarily need to be for a party or particular celebration. It is also a fantastic option to just get away from the bustle of the city, and enjoy a pleasant meal in the open air, with a soft breeze and wonderful views.  
For your events and organizations onboard a chartered yacht, you may visit viravira.co or get in touch with our experienced holiday experts +90 850 433 9 070.
Choose the most suitable boat for you among 12.000 boats in 49 countries and 1040 destinations, plan your dream boat vacation now!

Click to rent a boat: viravira.co