Introduction
Boats are not just for transportation; they can also be an excellent venue for a variety of events. Whether it's a small gathering or a large celebration, a boat can offer a unique and unforgettable experience for everyone involved. With the calming sound of water and the refreshing breeze, boat events can add a touch of luxury and exclusivity to your celebration.
One of the most popular events to enjoy on a boat is a wedding. A wedding on a boat can offer a romantic and intimate atmosphere, with stunning views of the water and skyline as a backdrop. It can also be a practical choice for couples who want to combine their wedding ceremony and reception in one location. The intimate setting of a boat can also provide an excellent opportunity for families and friends to bond and celebrate the special occasion together.
Happy hours on board can be the perfect way to unwind with friends or colleagues after a long day. Whether it's a casual gathering or a corporate event, a boat happy hour can provide a unique and refreshing atmosphere. Sipping cocktails while watching the sunset over the water can be a memorable experience for all involved.
A marriage proposal on a boat can also be a memorable and romantic way to pop the question. The private and intimate setting of a boat can provide the perfect ambiance for a special and romantic moment. The stunning views and tranquil surroundings can also add an extra element of surprise and excitement to the proposal.
For birthday parties, bachelor/bachelorette parties, and other celebrations, a boat can offer a fun and unique venue. Activities such as water sports, music, and dancing can be enjoyed while cruising along the water. Corporate activities, such as team-building exercises or company retreats, can also benefit from a boat setting, with minimal distractions and a refreshing atmosphere.
Workshops and training sessions can also be held on a boat, providing a unique and secluded environment for participants to focus on the topic at hand. The calming ambiance and stunning surroundings can help to promote creativity and productivity, making it an excellent choice for corporate training and workshops.
Lastly, dining on board a boat can offer a unique and memorable experience. Whether it's a romantic dinner for two or a group celebration, dining on a boat can provide a stunning backdrop for a delicious meal. The calming sound of water and the refreshing breeze can create an ambiance that is unmatched in any other venue.
In conclusion, there are many events that can be enjoyed on a boat. With the right planning and preparation, a boat event can be an unforgettable experience for everyone involved. From weddings to corporate activities, dining to workshops, a boat can provide a unique and luxurious atmosphere that is sure to impress.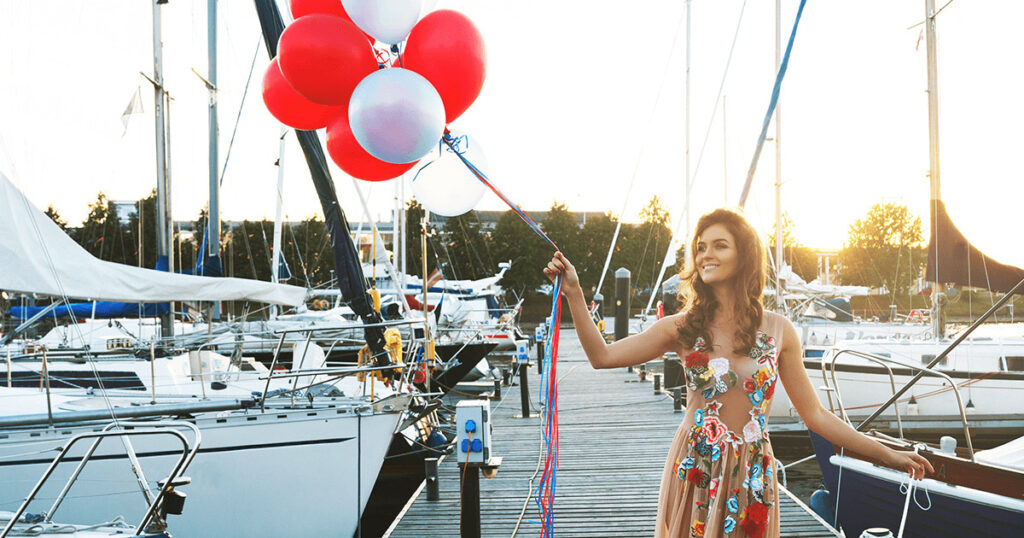 8 Enjoyable Activities to Do on a Boat
Weddings
Are you interested in something unexpected, something out of the ordinary for your wedding? It is, after all, a once-in-a-lifetime experience, and so why not choose to celebrate with a truly unforgettable event. With a wedding out on a boat, experience an undeniably romantic setting, on the waves of the Bosphorus, to a backdrop of a beautiful sunset. Say "Yes" to your loved one to views of the most beautiful city in the world!
Happy Hour
Happy hour events on boats have become increasingly popular in recent years. Release the stress of the working week, kick back with friends and colleagues and have the best of fun for a few hours out on the waves. You can even hire a live band or DJ to really step up your event.
Marriage Proposal
The moment where you propose a lifetime together and commit to the journey of growing old together with someone has to be truly unforgettable. This magical moment must be heightened by the absolutely perfect setting. So why not choose the incredibly romantic setting of Istanbul's beautiful Bosphorus? Add a flare of further romanticism and make the moment truly spectacular with fireworks or a laser show!
Birthday Parties
As we grow older, birthdays tend to lose their novelty, so more creative events are necessary to spark up the fun and excitement. Why not welcome a new age with an evening out on the open water, to spectacular views and friends and family? Hire a live band or a DJ, organize catering, and ask your guests to dress up!
Corporate Activities
Corporate activities are significant for hiking up motivation, marking important occasions, and to showing respect for important business partners or colleagues. Sometimes, stepping away from the familiar office environment can be a real game-changer in sparking new ideas or taking the final steps in important deals. Why not consider an hourly or daily yacht charter for activities like parties, meetings, seminars, motivational dinners, and even press conferences?
Workshops
Workshops are an educational, fun and necessary element of working life to introduce new ideas and projects. A different setting can make the event even more enjoyable and effective. Introductory training courses or workshops out on a boat can be a fun and unforgettable experience.
Bachelor/Bachelorette Parties
For the so-called last legendary night being single, why not make the evening really special with an evening out on the open water, against a backdrop of spectacular views. Under the sparkling moon, enjoy snacks and drinks and dance the night away on board.
Dining on Board
Every yacht hire event doesn't necessarily need to be for a party or particular celebration. It is also a fantastic option to just get away from the bustle of the city, and enjoy a pleasant meal in the open air, with a soft breeze and wonderful views.
Other activities that can be done with the Istanbul boat rental option are the business meeting on board and the Valentine's Day celebration on the boat.