Introduction
Yacht chartering is a unique and luxurious way to experience the beauty of the sea while enjoying the privacy, comfort, and freedom of your own yacht. It is a popular choice for those who love to explore and seek adventure in exotic locations. Yacht chartering offers a wide range of options, from day trips to extended journeys, and allows you to tailor your itinerary to your preferences. Whether you want to relax on deck, swim in crystal-clear waters, discover hidden coves and beaches, or indulge in gourmet dining, yacht chartering can provide the perfect escape from everyday life.
One of the most beautiful and exciting destinations for yacht chartering is Marmaris, a charming port city located on the southwestern coast of Turkey. With its stunning natural scenery, crystal-clear waters, and rich history, Marmaris offers endless opportunities for exploration and adventure. The city's marina is one of the largest and most modern in the Eastern Mediterranean, providing easy access to some of the most beautiful cruising grounds in the region. From Marmaris, you can sail to nearby islands, visit picturesque fishing villages, or explore ancient ruins and historical sites. Whether you're a seasoned sailor or a first-time yachter, Marmaris is an excellent destination for an unforgettable yacht charter experience.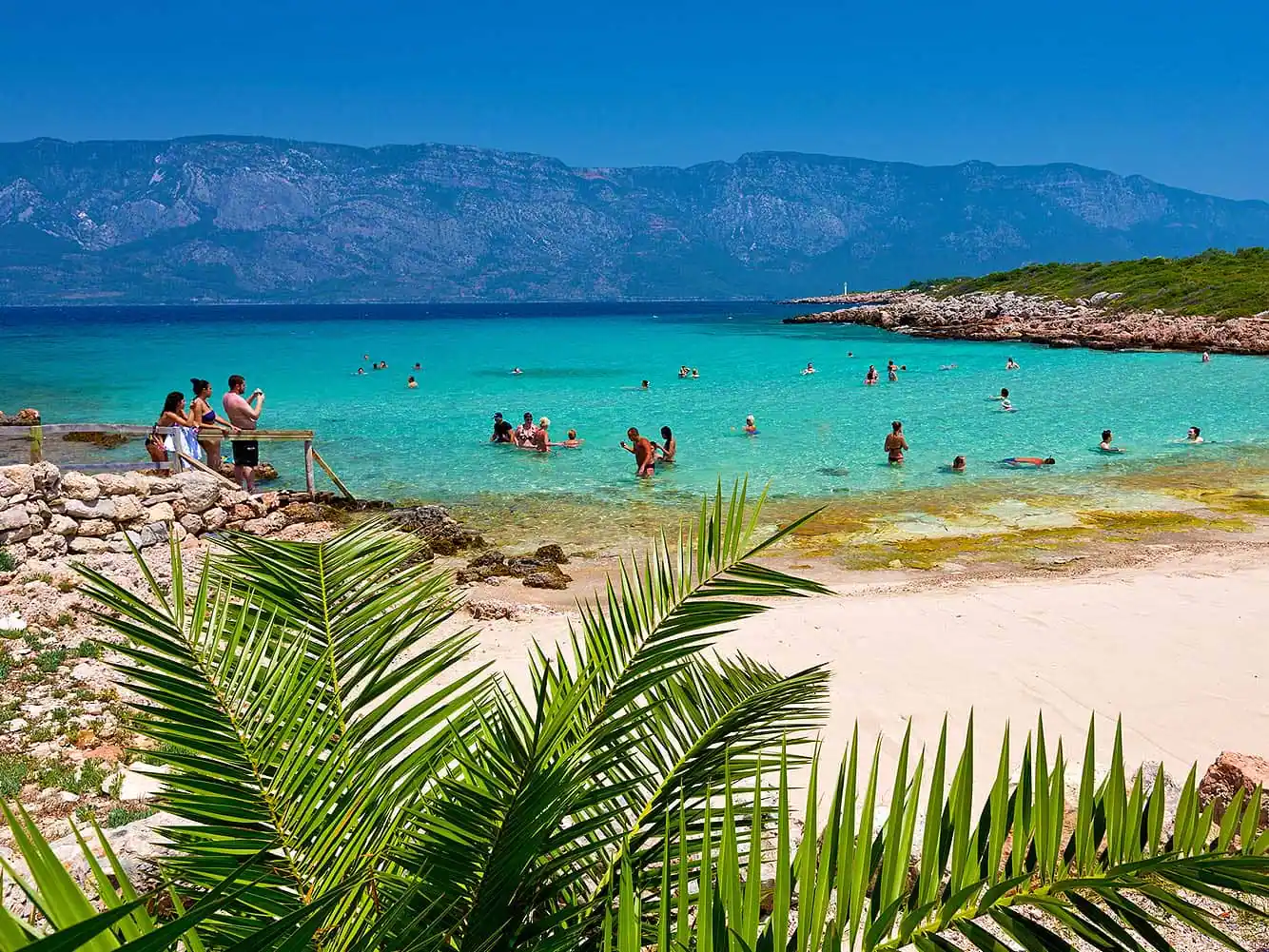 Tips for Planning an Unforgettable Yacht Charter Vacation
Planning your yacht charter is an exciting process that involves several important decisions. First, you need to decide on the type of yacht to charter, which depends on your preferences, group size, and level of comfort. Yachts come in a range of sizes and styles, from small sailing boats to large motor yachts with luxurious amenities.
Next, you need to determine your budget for the yacht charter, including the cost of the yacht, crew, fuel, and other expenses such as food, drinks, and excursions. It is important to work with a reputable yacht charter company that can provide transparent pricing and help you stay within your budget.
Once you have decided on the type of yacht and budget, you can start planning your itinerary. This involves deciding on the destinations you want to visit, the activities you want to do, and the sights you want to see. You can work with your yacht charter company to plan a custom itinerary that meets your preferences and interests.
Selecting the Perfect Yacht for Your Dream Charter Vacation
Choosing the right yacht for your yacht charter vacation is crucial for ensuring an enjoyable and comfortable experience. There are several types of yachts available for charter, each with unique features and advantages.
Sailing yachts are a popular choice for those who enjoy the thrill of sailing and want to experience the traditional way of traveling by sea. Motor yachts, on the other hand, offer a more luxurious experience with modern amenities and faster speeds. Catamarans and trimarans are also available for those who prefer a more stable and spacious sailing experience.
When choosing a yacht, it is important to consider factors such as the size of your group, your budget, and your itinerary. You should also consider the crew and their level of experience and expertise.
At viravira.co, we offer a wide selection of yachts for charter in Marmaris and other popular destinations in Turkey. Our experienced team can help you choose the right yacht for your budget and itinerary and ensure that your yacht charter vacation is an unforgettable experience.
Essential Tips for a Smooth and Enjoyable Yacht Charter Experience
Preparing for your yacht charter is an important part of ensuring a safe and enjoyable experience. Here are some tips to help you pack efficiently and make the most of your time on board:
When packing for a yacht charter, it's important to bring lightweight and comfortable clothing that can be easily layered. Be sure to pack sunscreen, a hat, sunglasses, and a swimsuit for swimming and water activities. Pack light, soft bags that can be easily stowed on board.
When on board, you can expect a range of amenities and services, depending on the type of yacht you have chartered. Most yachts come equipped with air conditioning, a sound system, and a fully equipped kitchen. Some yachts also offer water toys and entertainment options such as TV and Wi-Fi.
It's important to familiarize yourself with the safety and emergency procedures on board the yacht, including how to use safety equipment such as life jackets and fire extinguishers. Your crew should provide a safety briefing before departing and be available to answer any questions or concerns you may have.
Marmaris is a beautiful coastal city in Turkey that is renowned for its natural beauty and cultural attractions. It's also a popular destination for yacht chartering enthusiasts who are looking to explore the region's stunning coastline and enjoy the many activities and entertainment options available on board their private yacht.
Top destinations to visit while yacht chartering in Marmaris:
Cleopatra Island: Located off the coast of Marmaris, this stunning island is home to beautiful white sandy beaches and crystal-clear waters that are perfect for swimming and snorkeling.
Kumlubuk Cove: This secluded bay is a great place to anchor your yacht and enjoy the beautiful scenery and calm waters. The bay is surrounded by lush green hills and offers stunning views of the coastline.
Dalyan River: Take a trip up the Dalyan River and visit the ancient ruins of Caunos, explore the beautiful rock tombs, and take a dip in the famous mud baths.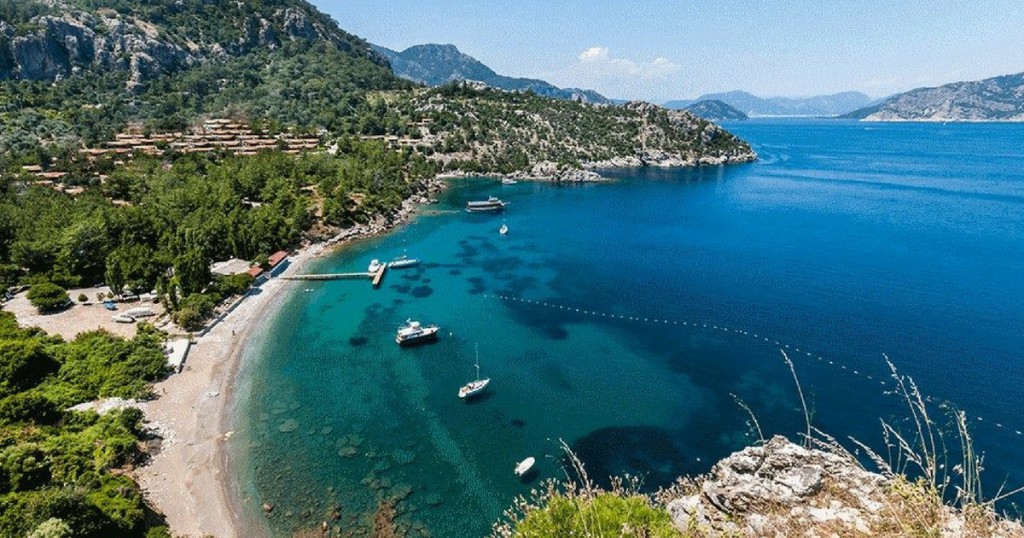 What to see and do in Marmaris:
Marmaris Castle: This 16th-century castle offers stunning views of the city and the harbor, and is home to the Marmaris Museum, which showcases the region's rich history and culture.
Grand Bazaar: Shop for unique souvenirs and local handicrafts at the Grand Bazaar, where you'll find everything from spices and textiles to ceramics and jewelry.
Beaches: Marmaris is home to several beautiful beaches, including İçmeler Beach, Long Beach, and Turunç Beach, which are perfect for swimming, sunbathing, and water sports.
Conclusion

Get in touch with nature: Marmaris is surrounded by beautiful natural scenery, including pine forests, mountains, and crystal-clear waters. Visitors can take a boat trip to explore the stunning coastline, hike in the nearby mountains, or visit the Marmaris National Park for a chance to see a variety of wildlife.
Have a family holiday: Marmaris is a great destination for families, with plenty of activities to keep kids of all ages entertained. There are several water parks in the area, as well as playgrounds, go-kart tracks, and mini-golf courses. Families can also enjoy beach activities such as swimming, snorkeling, and building sandcastles.
Experience roaring nightlife: Marmaris is known for its lively nightlife, with plenty of bars, nightclubs, and live music venues to choose from. Visitors can party the night away in one of the many beachfront clubs, or enjoy a more laid-back evening at a cozy pub or cocktail bar.
Engage in five-star fun: Marmaris offers a wide range of luxury experiences, from high-end hotels and restaurants to private yacht charters and spa treatments. Visitors can indulge in a day of pampering at a luxurious spa, enjoy a gourmet meal at a five-star restaurant, or take a private sunset cruise along the stunning coastline.
Learn a bit of history: Marmaris has a rich history dating back to ancient times, and visitors can explore the city's historical sites and learn about its fascinating past. The Marmaris Castle and Museum, for example, offers a glimpse into the city's Ottoman-era history, while the nearby ancient city of Knidos offers a chance to explore the ruins of an ancient Greek settlement.
Frequently Asked Questions
Can I bring my pets on board during yacht chartering in Marmaris?
Yes, you can bring your pets on board during yacht chartering in Marmaris. However, it's important to inform your yacht charter company in advance so they can make any necessary arrangements and check if there are any restrictions or additional fees.
Can I customize my itinerary during the yacht charter in Marmaris?
Yes, you can customize your itinerary during the yacht charter in Marmaris. Most yacht charter companies offer customizable itineraries based on your preferences and interests. You can work with them to plan your route, select destinations, and make any changes as needed throughout your trip.
Are there any age restrictions for yacht chartering in Marmaris?
There are generally no age restrictions for yacht chartering in Marmaris. However, it's important to ensure that all passengers, especially children, are able to follow safety guidelines and regulations. Additionally, some yacht charter companies may have their own policies regarding the age of passengers.