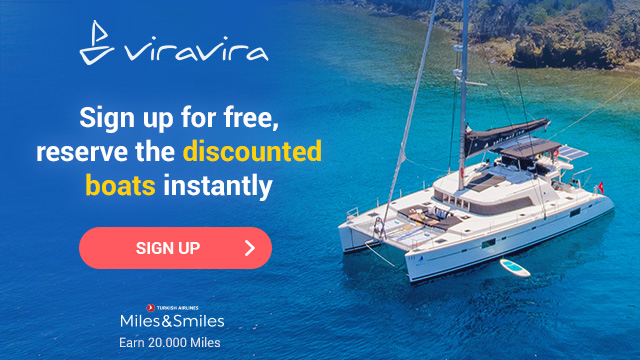 Bodrum is a magical spot on the coast of southern Turkey, a unique and historical town with many natural and archeological beauties. One of those is undoubtedly Aquarium Cove, a little paradise home to some of the clearest and most pristine waters in the world that you definitely have to add to your sailing holiday route. Found between Gumbet on the East and Bitez on the West, with two small islands to the south, the area is officially known as Ada Bogazi.
Aquarium Cove is one of the most popular spots on sailing holidays and offers no shortage of entertaining activities. From snorkeling to scuba diving, trekking and hiking to tours and to historical and archeological sites, there are a myriad of activities to take part in for everyone in the family. Yachts will also be able to anchor and stay overnight during sailing holidays and witness the glorious beauty of the bay. Here you can lie under the twinkling stars and delight in the moonlight reflecting off the sea.
For scuba diving and snorkeling enthusiasts, Aquarium cove is a perfect spot! With its crystal clear waters and abundant marine life, you can spot tons of different species of fish, coral and other animals. It's truly a sight to behold! Swimming, snorkeling and diving in these aquamarine waters, you have a real adventure in store.
Another option in this cove is to get trekking and hiking through the forests onshore. The cove is abundant with beautiful panoramic views, hilly and forested terrain and lush greenery which makes it ideal for long and leisurely walks.
If you are hoping to reach the cove by land, keep in mind that the area is fairly mountainous and hilly. We recommend wearing appropriate footwear, either sneakers or sandals or slippers with thicker soles. Despite the challenge, it will most certainly be worth it! The views are truly stunning.
This cove is without a doubt one of the most beautiful spots of the Aegean coasts! If you are planning a sailing holiday that departs from Bodrum, make sure that this is on the route.
Visit our website to browse gulet, sailboat, motoryacht and catamaran charter options or call us on +90 850 433 90 70 for Bodrum yacht rentals!
Choose the most suitable boat for you among 12.000 boats in 49 countries and 1040 destinations, plan your dream boat vacation now!

Click to rent a boat: viravira.co