The catamaran is a sea vessel consisting of two hulls connected and used in marine tourism. It structurally differs from sailboats and motor yachts. The catamaran is a good choice for an isolated and comfortable vacation in calm, open seas with good weather. Catamaran offers an unforgettable vacation to sea lovers with perfect isolation and unique views in quiet coves and shores near the forest.
Catamarans consist of two separate hulls. Therefore, they have larger cabins and space compared to a sailboat. In addition, catamarans have more equipment and more luxurious facilities compared to sailboats. So, they are more suitable for a comfortable vacation and accommodation. Rental catamarans are the most comfortable option for those looking for an isolated vacation! If you want to find out more about catamarans, you can check out the details of the post.
A catamaran is a type of vessel consisting of two sails, with two monohulls connected. Catamarans have some advantages over sailing boats and yachts. One of these is the possibility to offer an isolated vacation. Additionally, catamarans are safer in adverse weather conditions since they consist of two sailboats. The structure of a catamaran has separate hulls. Therefore, it is more difficult for a catamaran to capsize compared to a sailboat. Besides, catamarans with large sails can go faster. However, the handling of a catamaran may be more difficult compared to a sailboat.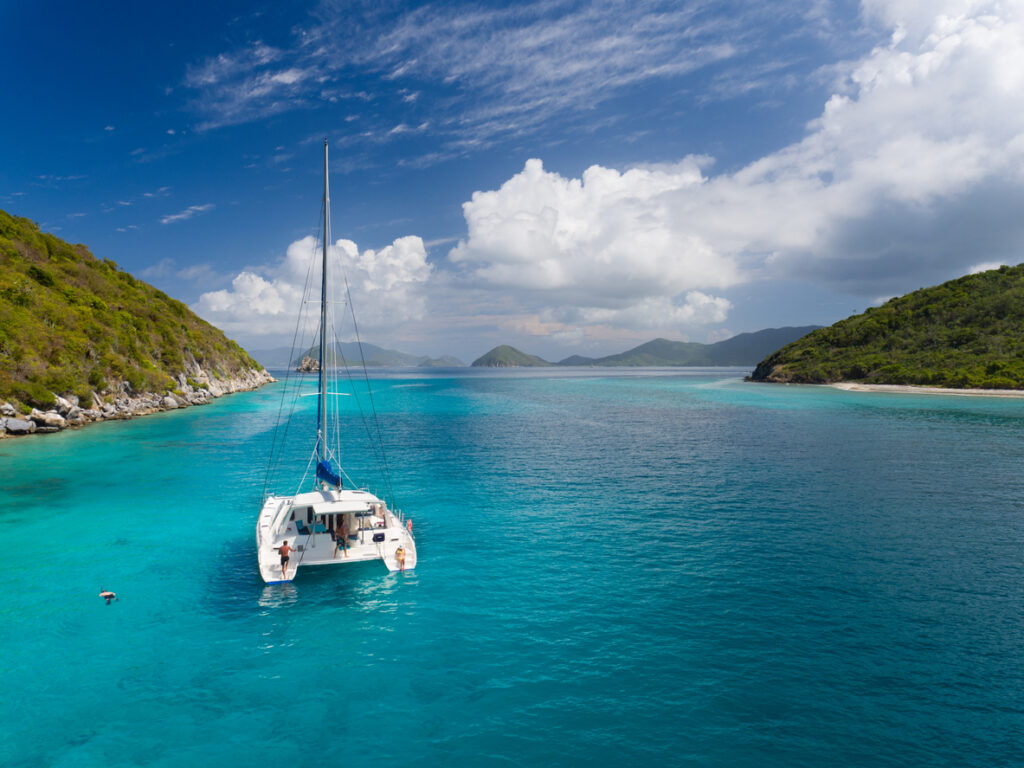 Brands of Catamarans for Those Interested
Many different brands produce catamaran yachts, sailing catamarans, and catamaran boats. The features and equipment of the catamaran boat models vary according to the model. Catamaran models are produced in two types: power or sailing. Among these models are those with two hulls, which have a large area and therefore do not have a centerboard system. Brands of catamarans include Excess Catamarans, Dufour Catamarans, Lagoon, Leopard Catamarans, Nautitech Catamarans, Fountaine Pajot, Catana Catamarans, Privilege, and HH Catamarans. These brands have a variety of catamaran models including Signature 510, 580, Serie 640, 740, HH OC 50, HH 56, 58, Catamaran Lucia 40, Catamaran Alegria 67, Catamaran Power 67, Catana 47, 53, and Excess. You can follow the models of catamaran brands with the desired features. The Excess model is a next-generation catamaran. The Lagoon is a sailing catamaran produced by a French company. It is one of the leading catamaran models in the industry. Its models 40 open and 46 open are produced by Nautitech Catamarans. These are power catamaran models. Leopard Catamarans produces both sailing and power catamaran models. The sailing catamaran models are Leopard 40, 45, 50, and 58 while the power catamarans are Leopard 43 Powercat and Leopard 53 Powercat. 40-70 feet Catana models are offered by a manufacturer having 30 years of experience.
Advantages of a Catamaran Vacation
A catamaran brings the comfort of your home to the open sea for a relaxing vacation. You can feel at home while enjoying the endless blue of the sea. One of the most important advantages of a catamaran is its perfect isolation. Furthermore, with its large hull, it has more space than other vessels, making it a good option for providing luxury and comfort while enjoying the calm waters. Therefore, there are more opportunities and comfort for large groups and crowded families. Catamarans do not have a centerboard system since they have two hulls, which allows for fast sailing. Besides, catamarans can maneuver by turning 360 degrees at the place. Due to their double-hull structure, catamarans can approach shallow coasts more easily compared to single-hull boats. Furthermore, catamarans move faster and have better maneuverability in open seas with two motors located in the two hulls. This type of vessel can easily approach shallow coasts as its hulls mostly remain above water.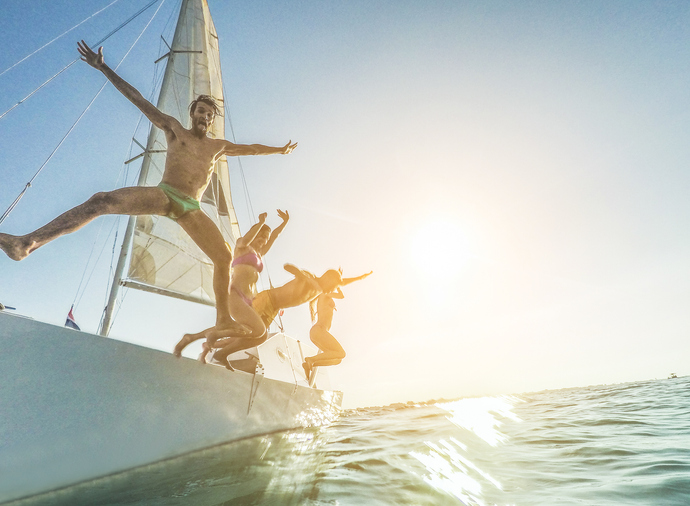 You can enjoy the sea by renting a catamaran and relaxing in calm bays and coves. All you have to do is rent a catamaran and leave everything behind and set sail on the seas. You can complete the catamaran rental process through viravira.co. For sea enthusiasts, Gocek is one of the most preferred routes for catamaran vacations. If you wish, the catamaran is also an ideal option for the Bodrum vacation. You can rent the catamaran model of your choice, and start your journey today!
FAQs
Do I need sailing experience to rent a catamaran?
The requirement for sailing experience may vary depending on the rental company or charter service. In many cases, if you don't have sailing experience, you can hire a professional skipper who will handle the navigation and ensure a safe and enjoyable journey. Some companies also offer catamaran rentals with crew members who can take care of all sailing responsibilities.
How many people can a typical catamaran accommodate?
The capacity of a catamaran can vary depending on its size and layout. Generally, catamarans can accommodate anywhere from 6 to 12 or more passengers. It's important to check the specifications of the catamaran you are interested in renting to determine its maximum occupancy.
Are children allowed on catamaran vacations?
Yes, children are typically allowed on catamaran vacations. However, it is advisable to check with the rental company or charter service regarding any specific age restrictions or safety guidelines for children. Some catamarans may also offer child-friendly amenities or have safety measures in place to ensure a comfortable and secure experience for young passengers.
Can I bring my pet on a catamaran vacation?
Pet policies may vary depending on the rental company or charter service. Some catamaran rentals may allow pets on board, while others may have restrictions or additional fees associated with bringing pets. It is important to inquire in advance and confirm the pet policy before planning a catamaran vacation with your furry friend.
What kind of amenities are available onboard a catamaran?
Catamarans are known for providing a comfortable and well-equipped onboard experience. Amenities can vary depending on the specific catamaran, but common features include spacious cabins with private bathrooms, a fully equipped kitchen or galley, a dining area, a lounge or saloon, outdoor seating areas, sun decks, and often water toys such as kayaks or paddleboards. Some catamarans may also offer additional amenities like air conditioning, entertainment systems, and Wi-Fi, depending on the size and luxury level of the vessel.