Introduction
Fethiye is a beautiful coastal town located in the southwestern part of Turkey. It is a popular destination for sailing enthusiasts due to its stunning coastline, clear blue waters, and numerous coves and bays to explore. Whether you're a beginner or an experienced sailor, there is a Fethiye route to suit your interests and skill level. Some of the most popular routes include exploring the Gulf of Fethiye, cruising around the Datca Peninsula, and sailing to the Greek islands of Rhodes and Symi. Each route offers a unique sailing experience, with plenty of opportunities to swim, sunbathe, and explore the local culture and cuisine. With so much to see and do, a Fethiye sailing holiday is the perfect way to relax and explore the natural beauty of the Turkish coastline. In this guide, we'll explore some of the top Fethiye routes to help you plan your perfect sailing holiday.
Fethiye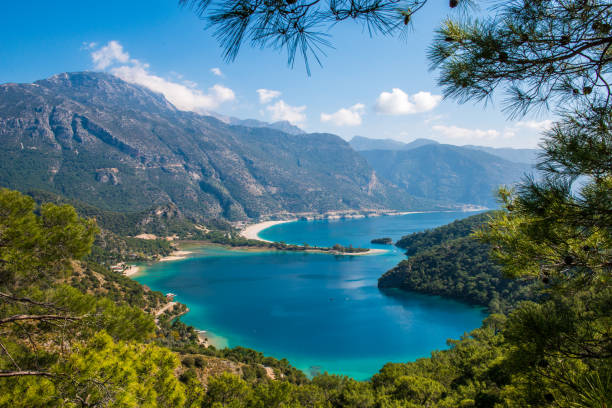 The most popular yacht vacation region of the last years is Fethiye. Surrounded by mountains with emerald green forests, golden sands, deep blue and crystal clear seas, Fethiye offers visitors magical views like no other. Hosting the world-famous Butterfly Valley and Oludeniz, Fethiye has a very important place among the holiday resorts. Increasing its popularity among yacht vacation routes every year, Fethiye is at the top of the most preferred regions this year. Fethiye is also a preferred region for ecological tourism.
Click here for rental yacht vacation boats in Fethiye.
Center of Fethiye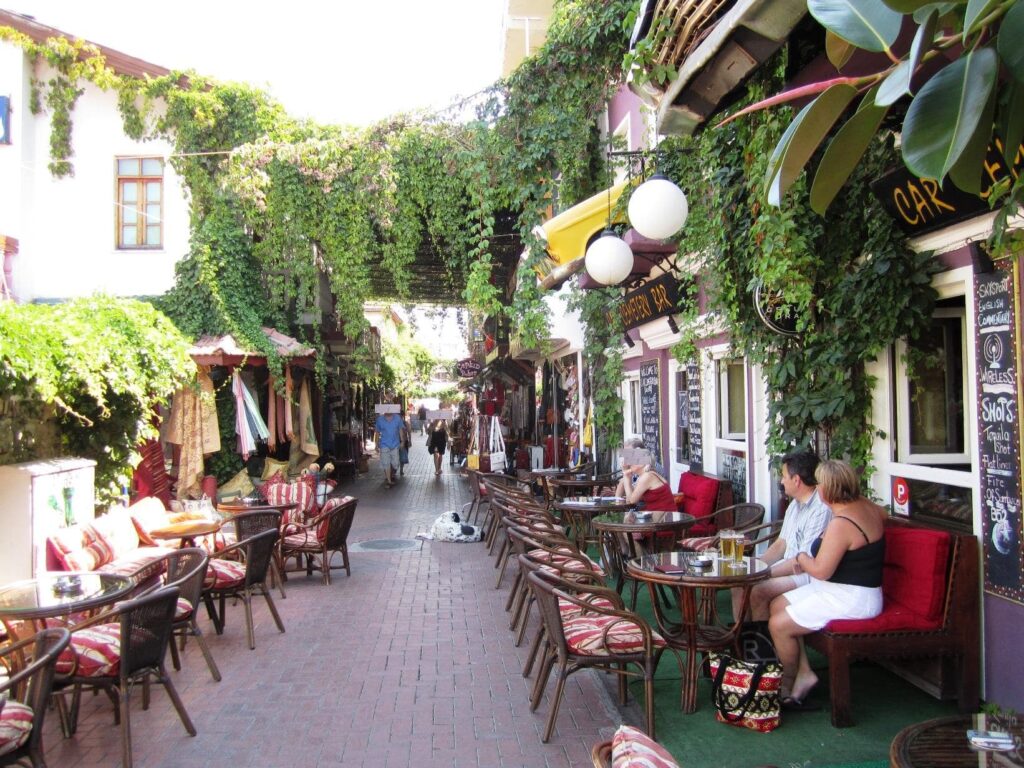 Before starting your sailing holiday in Fethiye, don't forget to visit the Fethiye Center. At the center, shopping points and restaurants are gathered in one place, and you can easily find everything you are looking for, eat delicious food at the best restaurants and participate in local activities.
Butterfly Valley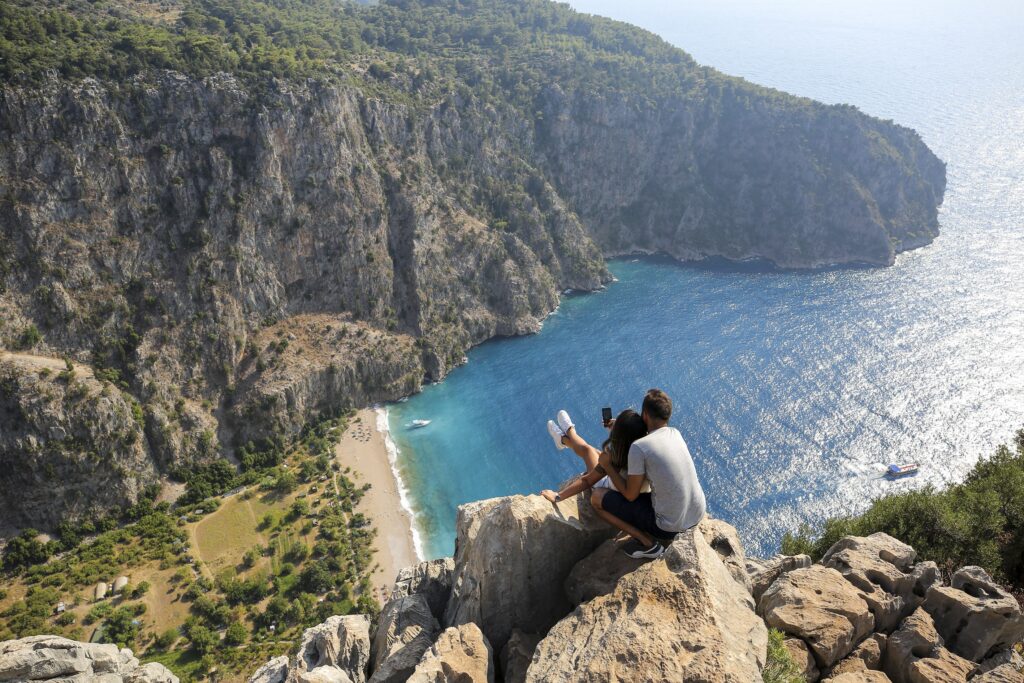 Butterfly Valley, named after the local butterflies endemic to the region, is a world-famous valley thanks to its unique geographical structure and untouched nature. If you go on a yacht vacation in Fethiye, make sure not to end your journey before seeing this stunning natural site.
Oludeniz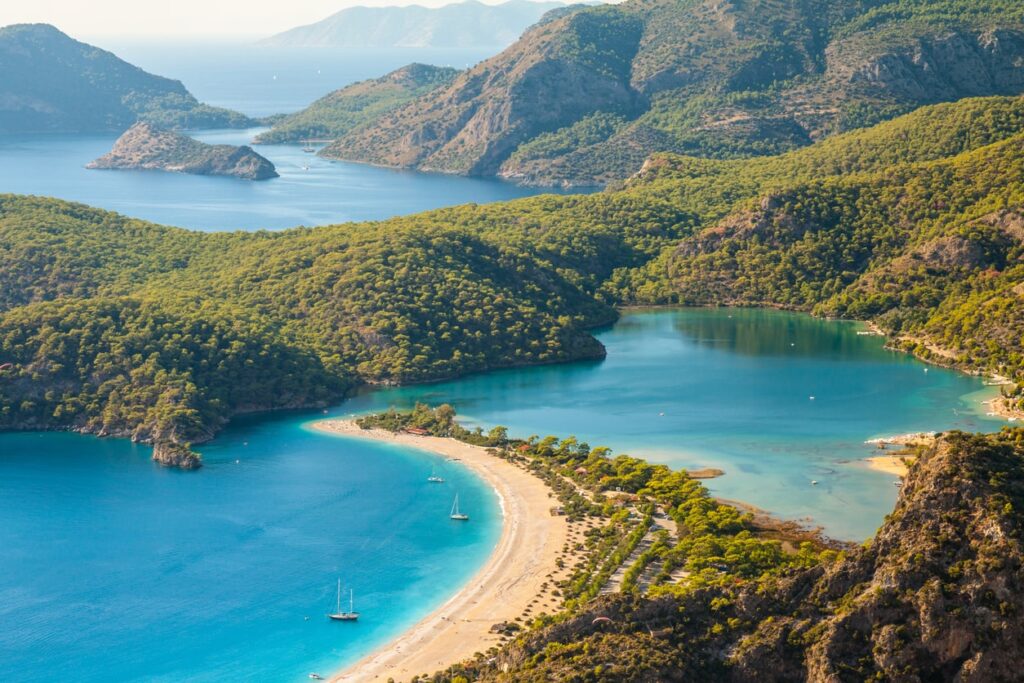 Oludeniz, which fascinates visitors with its crystal clear sea, is a perfect spot that has been able to preserve its nature despite its international reputation. We strongly recommend adding it to your sailing route.
Kayakoy
Attracting attention with its five thousand-year-old history, Kayakoy is a settlement with lots of stories and unique landscapes and ancient Anatolian Greek architecture. If you want to add a historical and cultural touch to your yacht vacation, we recommend adding Kayakoy to your route.
Kabak Bay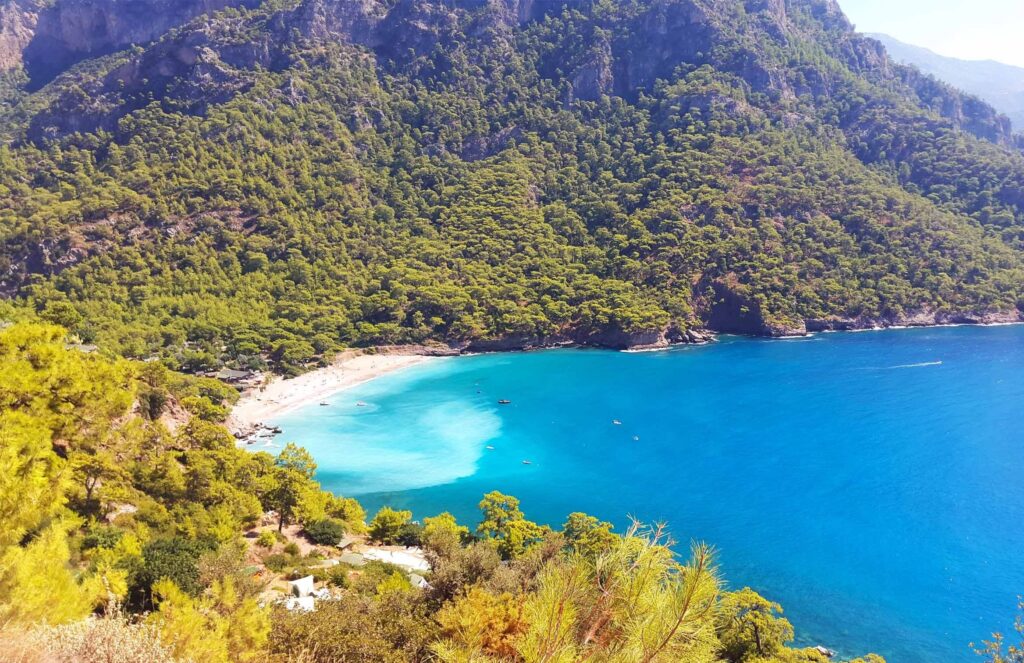 Kabak Bay, surrounded by dense forests on both sides, offers poetic views with its sandy beach and turquoise seas. If you want to look at the scenery and relax, definitely add Kabak Bay to your route.
Katranci Bay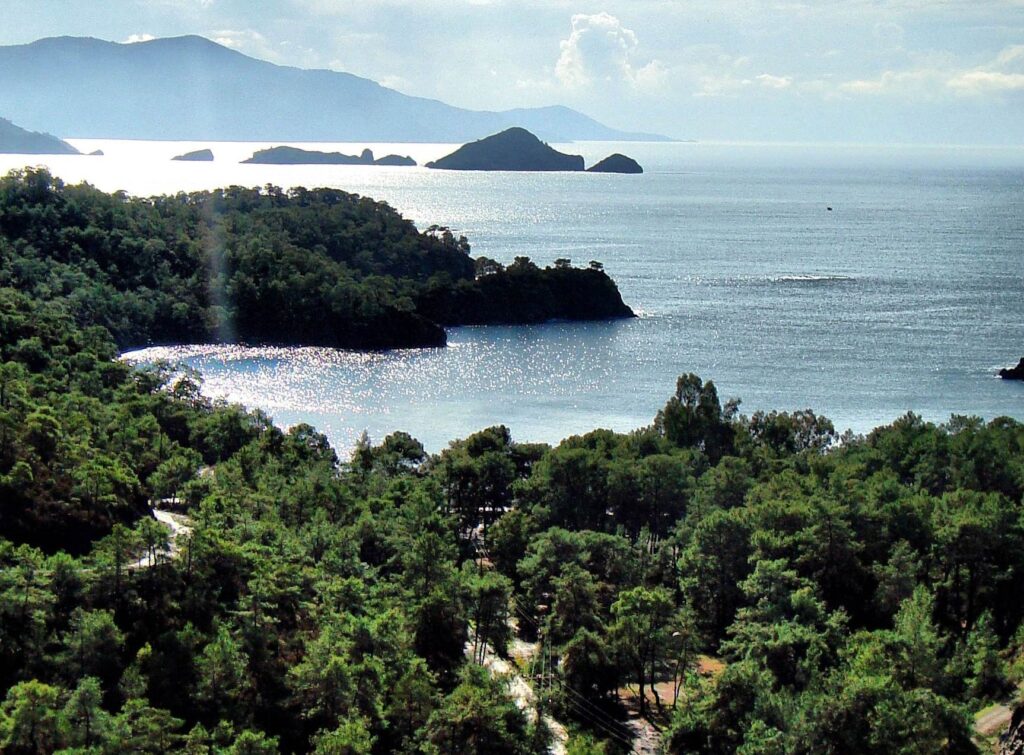 This bay, which is a nature park, is also a great camping site. Katranci Bay, which is an ideal place to take walks in the forest and set up tents, appeals to holidaymakers who prefer to stay alone with nature.
Turunc Pinari Bay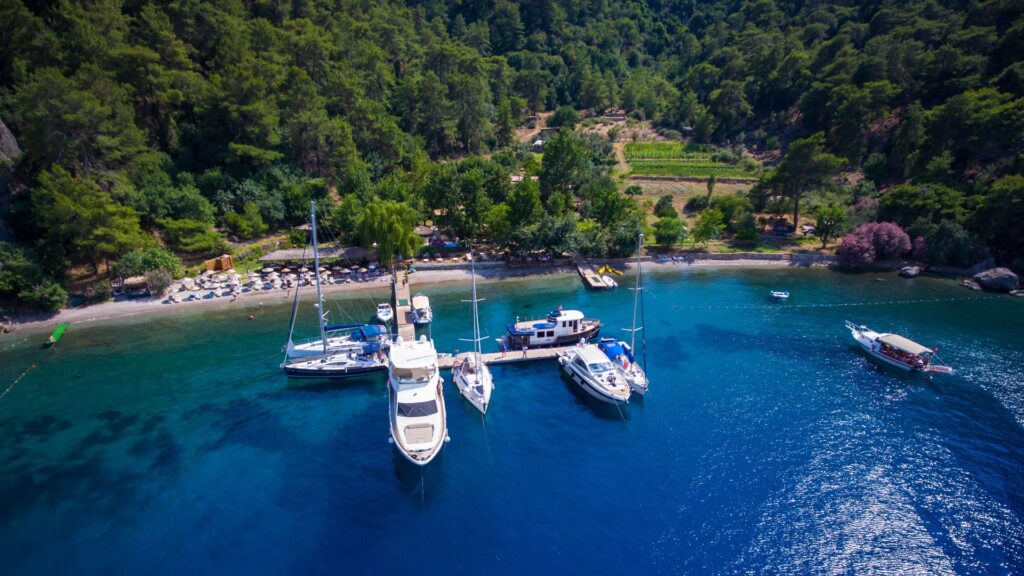 Turunc Pinari Bay, one of the Oyuktepe bays, takes its name from the trees in the region. This bay, which is very difficult to reach by land, is perfect for a boat holiday and yacht vacation.
Kuleli Bay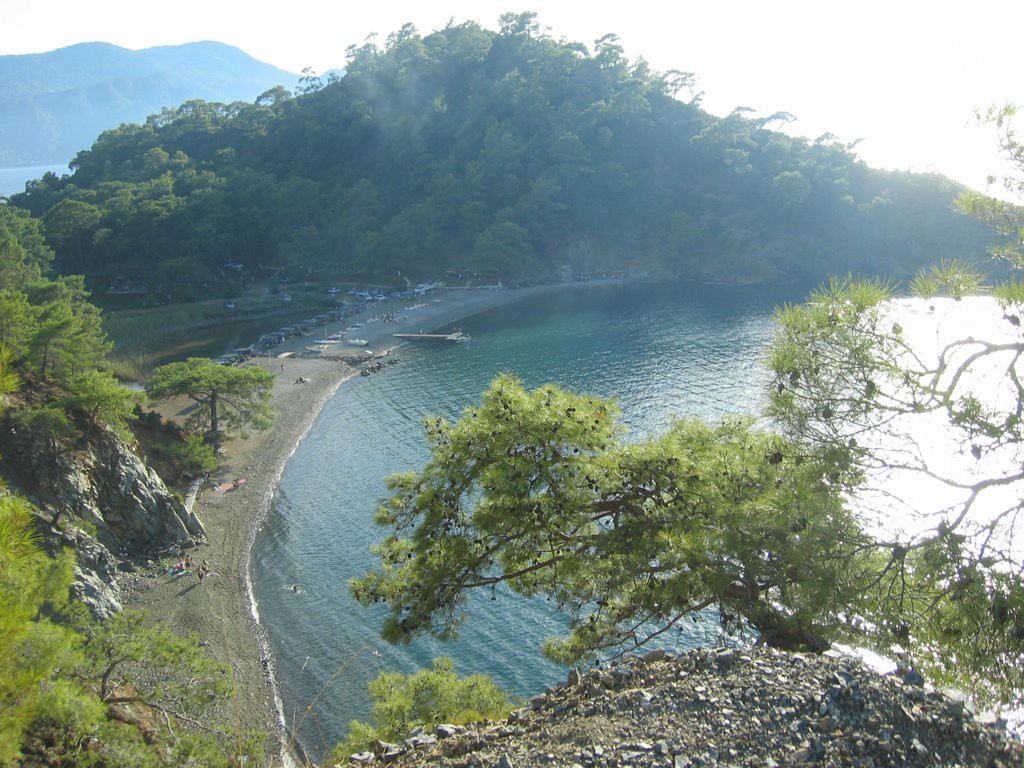 Kuleli Bay, located in the Fethiye peninsula, is the perfect spot for those seeking silence. This bay, which is close to the center, attracts attention with its lush nature and clear sea.
Aksazlar Bay
Aksazlar, one of the Oyuktepe bays close to the center of Fethiye, impresses those who see it with its magnificent bay view. Aksazlar Bay is a very valuable camping area, as well as frequently hosting social events such as weddings, engagements, and festivals.
Kucuk Boncuklu Bay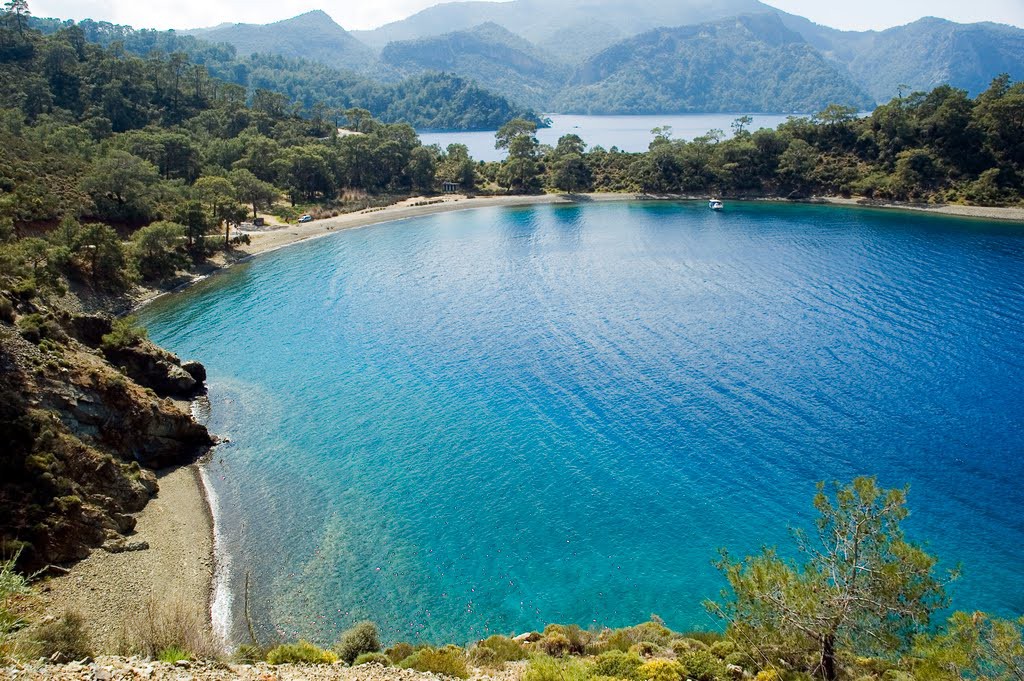 Kucuk Boncuklu, one of the coves on the peninsula, is a stunning site where the dark pine forests meet clear turquoise waters. This bay, which is very difficult to reach, is one of the all-time favorite bays in terms of yacht vacation and boat holidays.
Buyuk Boncuklu Bay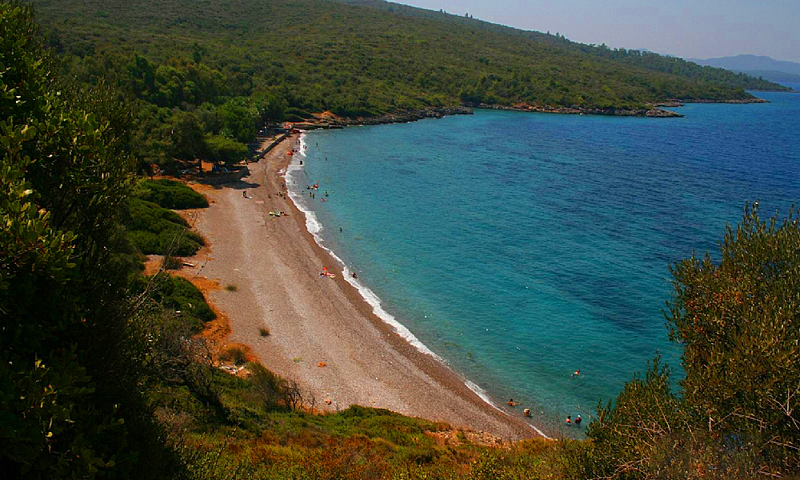 Buyuk Boncuklu Bay, which also boasts a large area for picnics, is a very popular spot among local tourists, especially at the weekend. There are also basic need areas such as bicycle and walking tracks, a playground, shower cabins, and changing cabins and toilets which are open to everyone and free to use.
Kucuk Samanlik Bay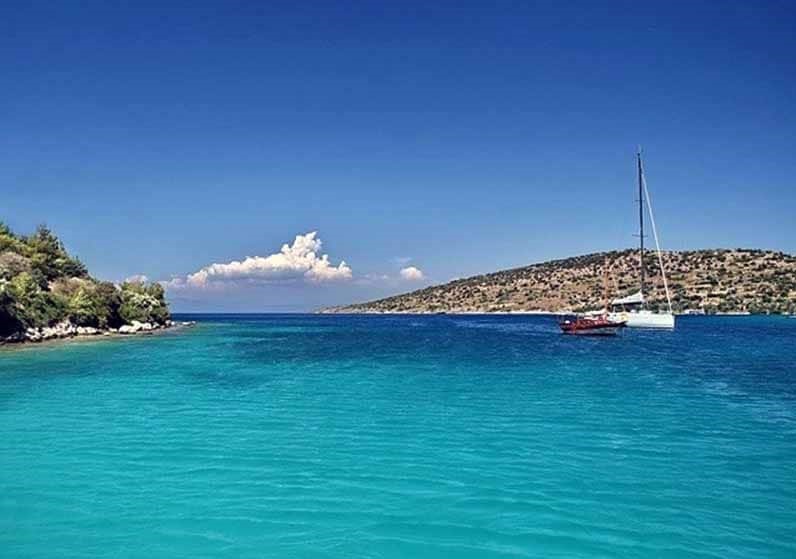 Kucuk Samanlik is known for always being peaceful and quiet. Thanks to its glassy clear sea, you can see many sea creatures from the water. The bay is a popular stopover for boats and yachts.
Buyuk Samanlik Bay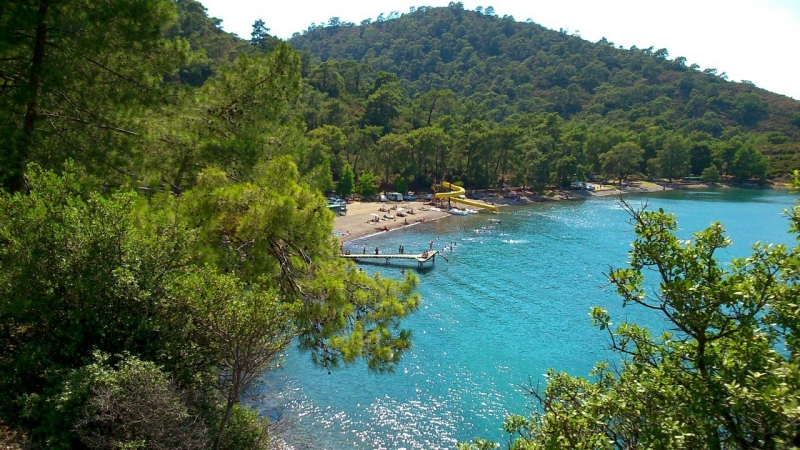 Buyuk Samanlik bay, which is environmentally similar to Buyuk Boncuklu Bay, provides all kinds of opportunities for picnics and barbecues. We recommend that you do not visit on the weekend because of the crowds.
Cennet Bay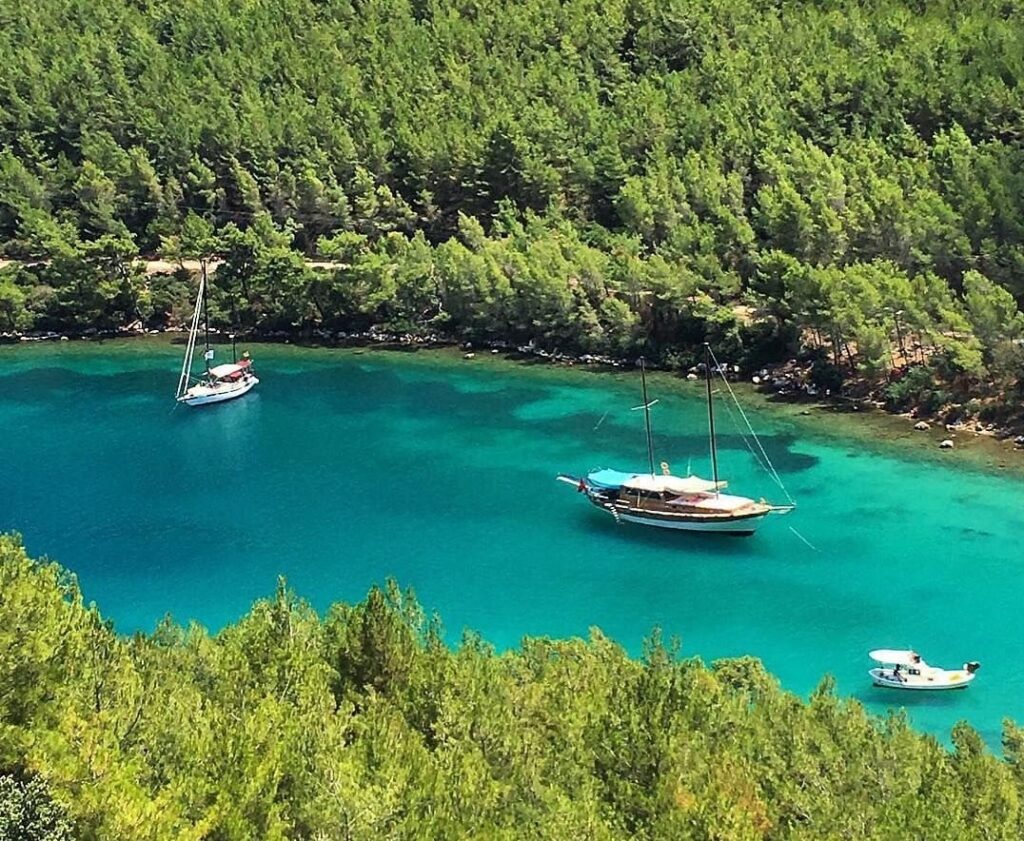 Cennet Bay is one of the first places that comes to mind in Fethiye when we talk about peace and quiet. Cennet, a cove near Kabak, is the true definition of peace with its golden sands, turquoise, warm and slightly wavy sea, untouched forests, and always silence.
Aquarium Bay (Fethiye)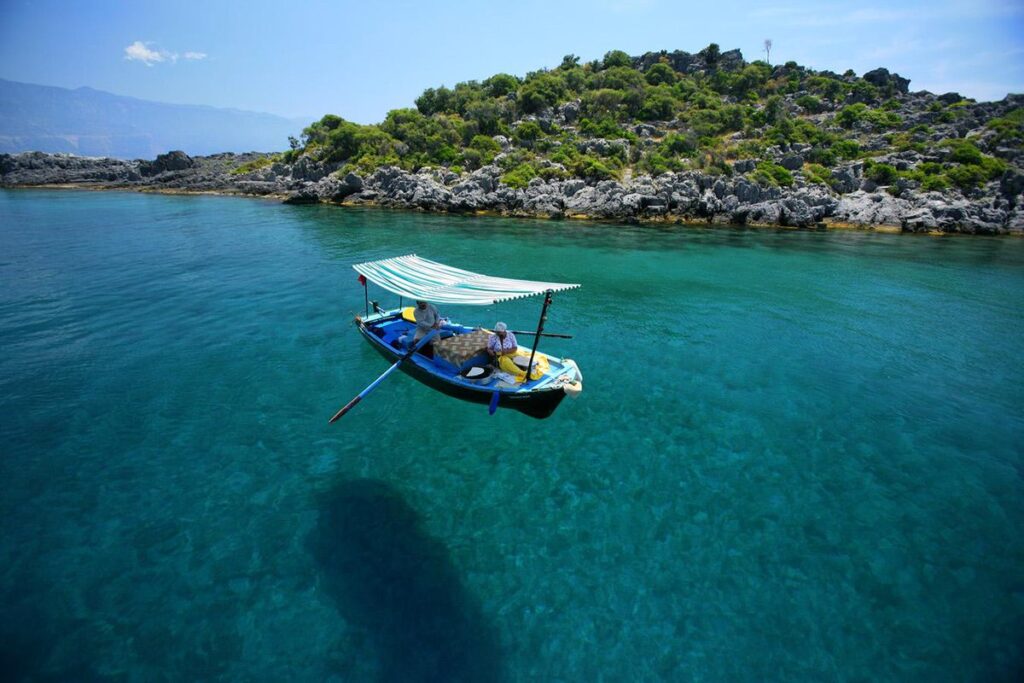 Aquarium Bay (Fethiye) as its name suggests "Aquarium" is known as the most valuable cove in Turkey for snorkeling, with its transparent seas like dark glass and its rich variety of underwater life. You will feel that you are a part of the sea and marine life beyond the scenery and natural beauties by swimming in the Aquarium Bay.
Babadag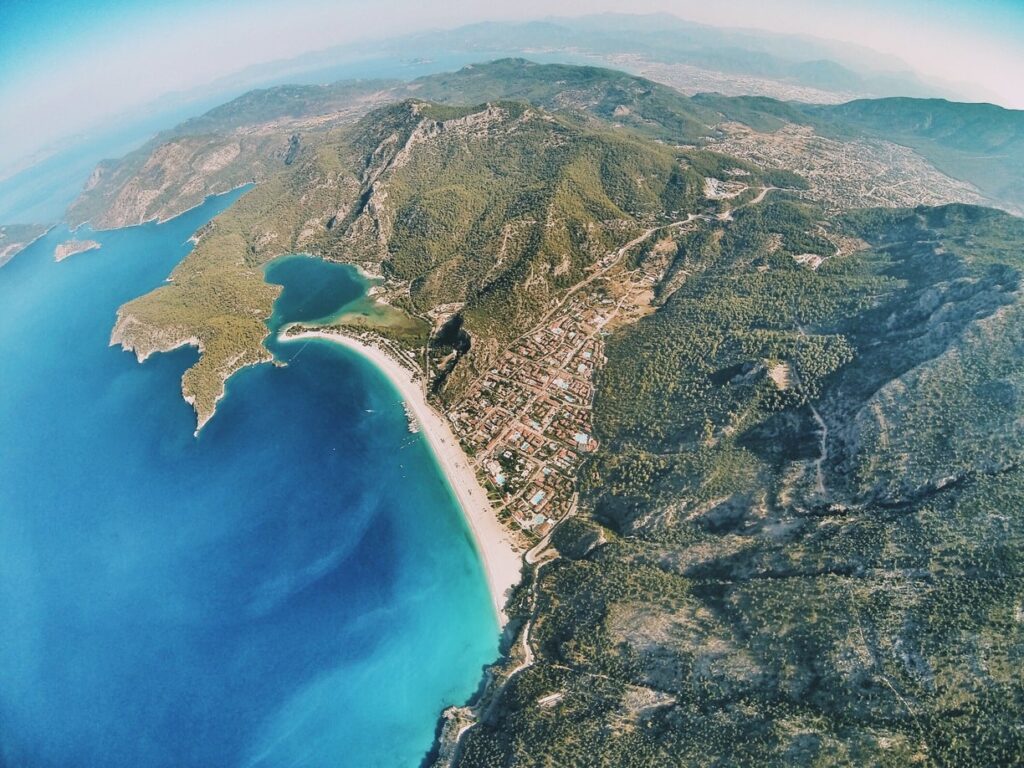 If you like paragliding and you want to witness Fethiye's magical geography from above, you must visit Babadag. We recommend you do paragliding from Babadag before you start your yacht vacation!
Gemiler Island (Aya Nikola Island)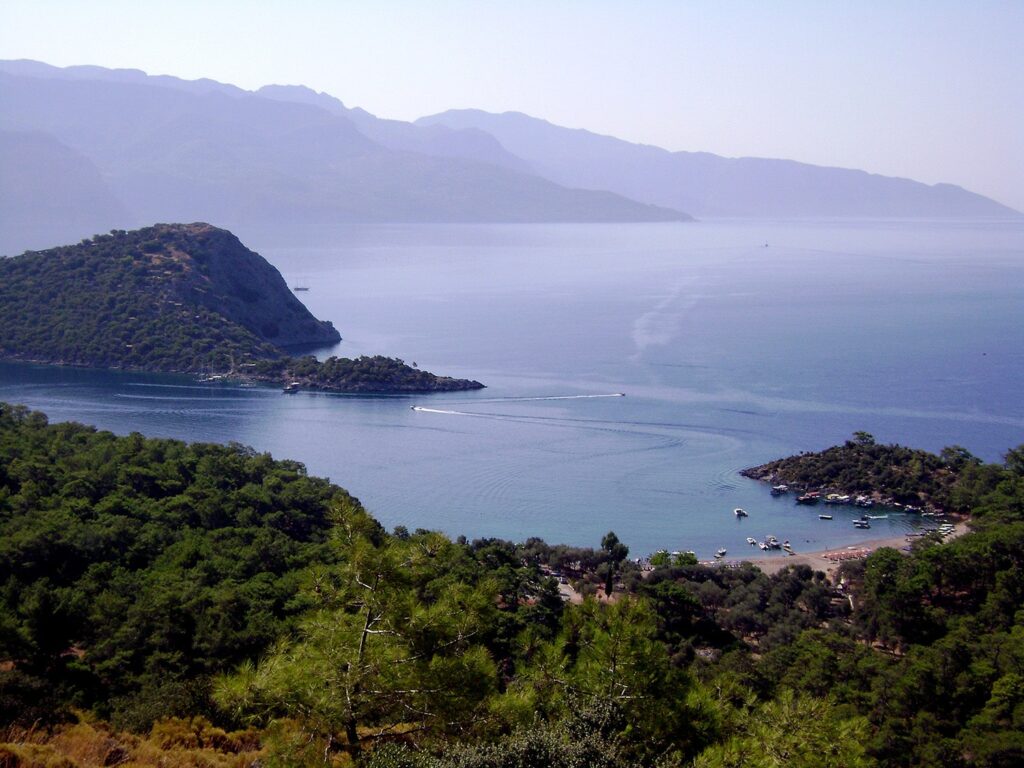 Gemiler Island, located opposite Gemiler bay and beach, is a very rich place in terms of culture and history. It is believed that Gemiler Island, whose name was Smybola in the Middle Ages, was named after Saint Nicholas, one of the 11 apostles of Christianity, also known as Santa Claus. There are two historical church ruins on the island. Apart from religious buildings, there are also the remains of historical settlements on the island.
Gocek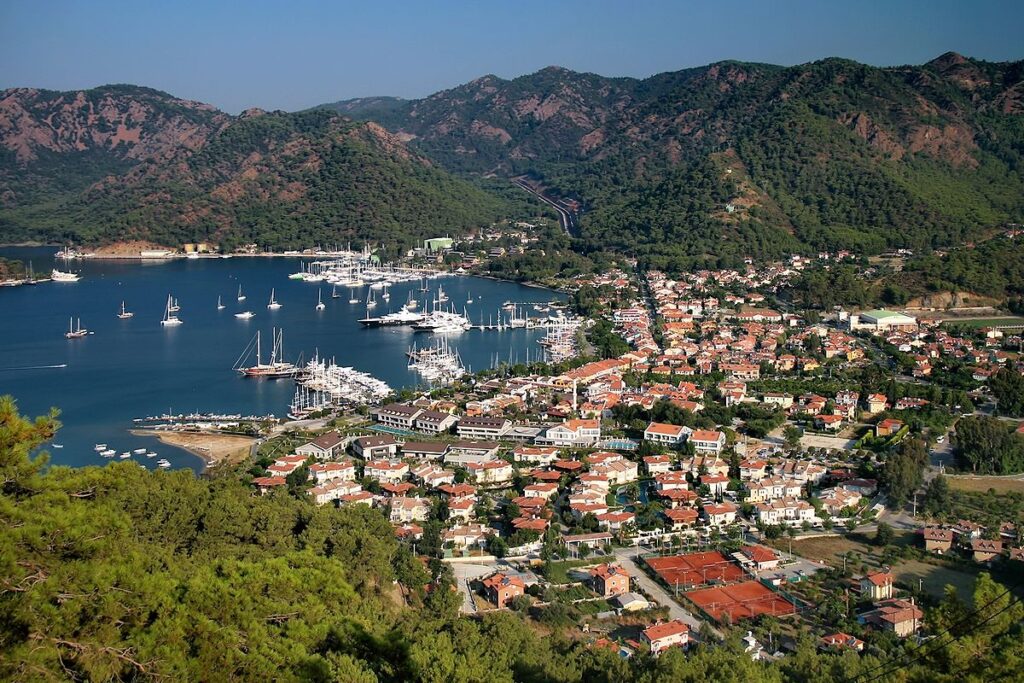 One of the first places that come to mind when it comes to yacht vacations is undoubtedly Gocek. The region where all shades of blue are found is quite different from other holiday resorts. Gocek, which is pretty quiet and calm compared to resorts such as Bodrum and Marmaris, is perfect for yacht holidays with its sheltered bays. Gocek is also the most popular holiday destination for sailors.
Click for the yacht vacation boats for rent in Gocek.
Gocek Bazaar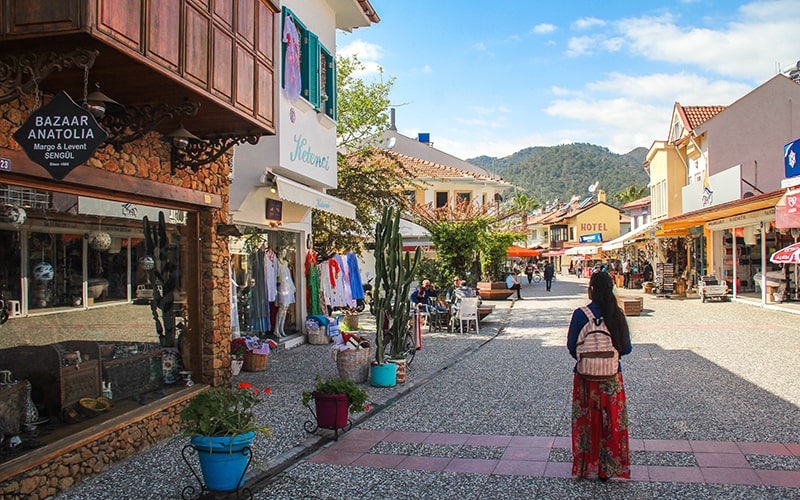 The center of Gocek, a cute holiday destination, is definitely Gocek Bazaar. You can eat delicious meals in the restaurants lined up along the main street, relax in the cafes, and do some shopping in the little boutiques.
Sarsala Bay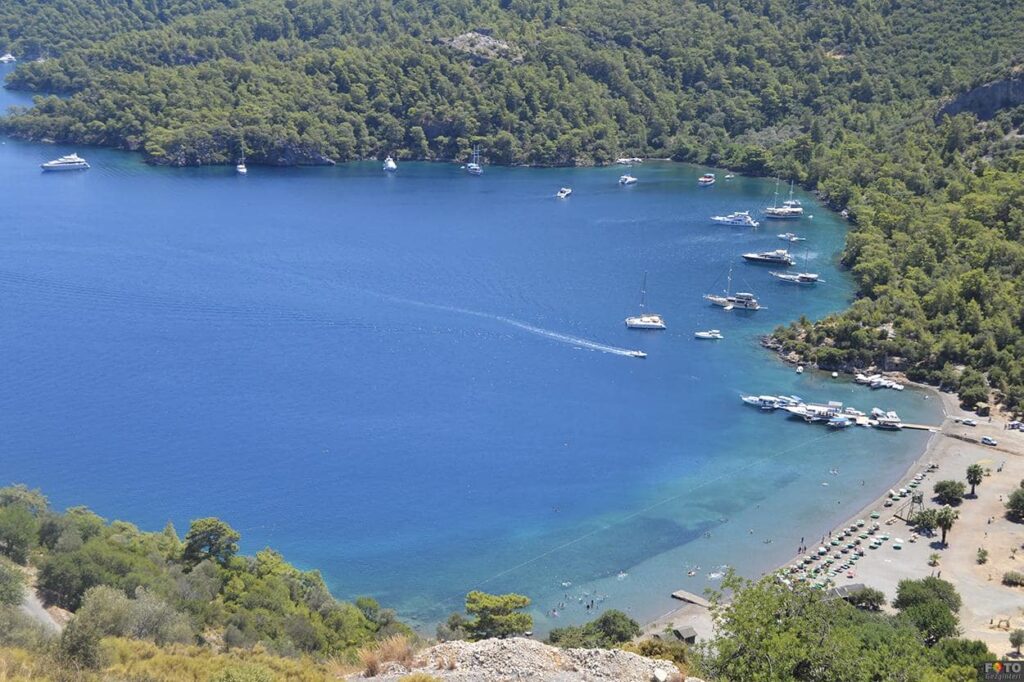 With its sheltered geography and untouched nature, Sarsala, a unique bay in the Gulf of Fethiye, is described by visitors as the "reflection of Heaven on Earth". Sarsala, which offers the opportunity to swim in the same waters with the Caretta Caretta turtles, has a historical Ottoman police station. In addition, there are historical ruins in the bay dating back 2,500 years.
To discover the above-mentioned Fethiye bays and set sail into an unforgettable sailing holiday, visit viravira.co or contact our experienced holiday experts at +90 850 433 9 070.