Fishing can be a therapeutic escape, especially for city dwellers. The peace and quiet of setting sail, casting your line, and waiting for a bite can be a welcome change of pace. If you're interested in learning more about this relaxing pastime, read on for tips on equipment, best fishing spots, and more.
How to Plan a Fishing Trip?
Fishing trips are a great way to save time searching for the best fishing spot. You may have the chance to experience this enjoyable activity by making trip reservations that you can join individually or with a group. Renting a boat comes with the benefit of having a professional captain, using fish finder GPS, and customizing your trip according to your schedule. When planning your fishing trip, make sure to confirm necessary equipment and have a fun time with loved ones.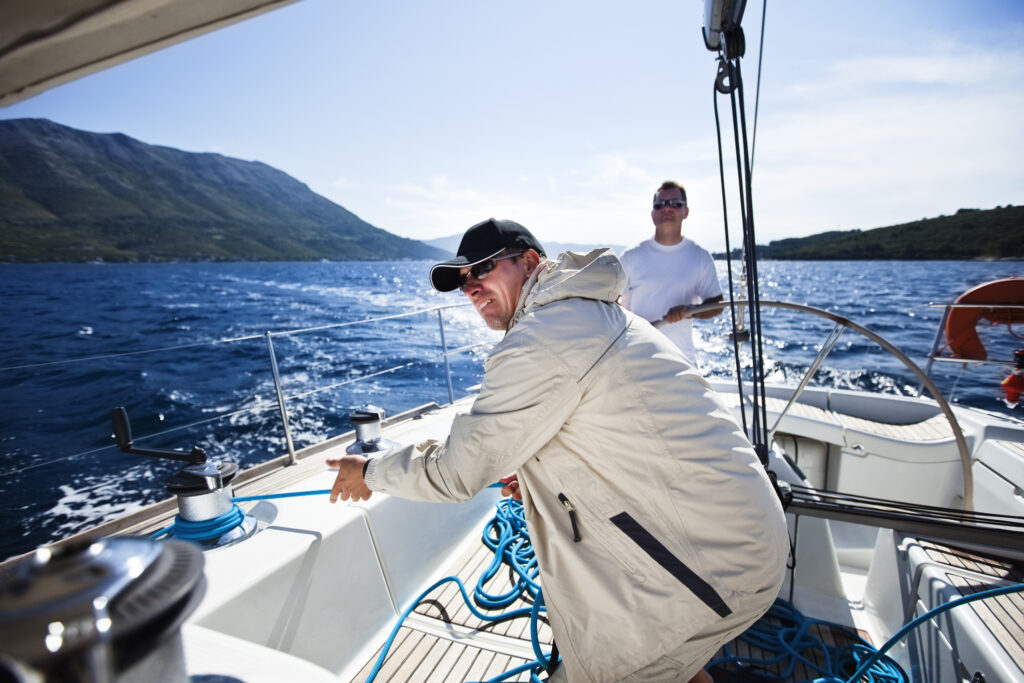 What Kind of Equipment is Needed for Fishing?
Although the fishing equipment varies according to your needs, it can be said that there are some basic requirements. Since typically fishing rods are used in fishing trips, we will address the fishing equipment specific to this technique. Equipment needed for fishing can be listed as follows:
Fishing Rod
Fishing Reel
Fishing Line
Hooks
Sinkers
Bait
Floats
Swivels
In addition to the basic equipment, some auxiliary equipment is also needed in line fishing. Auxiliary equipment includes:
Tool Box
Fishing Rod Case
Pliers
Knife
Fish Bucket
Scoop Net
Headlamp
What are the Fishing Methods?
If you have never fished before, you may find this activity challenging. However, when you apply the right techniques, you can feel how relaxing and enjoyable the activity is. If you prefer a rental boat for fishing, the captain and other crew members will support you as much as possible. Still, having a rough idea about a few techniques can be useful for your first experience. First of all, it is important to decide on one of the fishing options: Offshore or onshore.
One of the effective fishing methods that can be preferred for onshore fishing is the throwing technique called surf casting.
Another method is the spin method. This method refers to throwing the bait a certain distance from the shore, then slowly withdrawing it without waiting. It is fairly simple and ideal for catching different types of fish. When fishing from the shore, you need to pay attention to the following points:
• Choose appropriate hook
• Use thinner body than main line
• Use a swivel
• Consider type and weight of catch
• Use durable equipment for big fish
Onshore fishing techniques are also quite diverse. The main fishing method is boat fishing. Using various angling techniques by going to areas that cannot be reached from the shore by boat will be sufficient for fishing. If you have not experienced fishing by boat before, it would be useful to get help from someone experienced in this regard.
Baits for Different Fish
The baits you should use according to the fish species can be summarized as follows:
Sea bream: Shrimps, mussels, sardines, worms
Two-banded bream: Mussels, shrimps, razor clams, worms
Bluefish: Garfish, horse mackerel, anchovies, parcel, chub mackerel
Sea bass: Mud shrimps, razor clams, crab, annular bream
Dentex: Goby fish, large mud shrimps, large shrimps, garfish, horse mackerel, and all kinds of seashell baits.
Mackerel: Anchovy, sardine
Bonito: Anchovy, horse mackerel, mackerel, squid, ink fish, and shrimps
Leer fish: Garfish, large horse mackerel, large sardine, mackerel, chub mackerel, grey mullet, small bluefish, bluefish, squid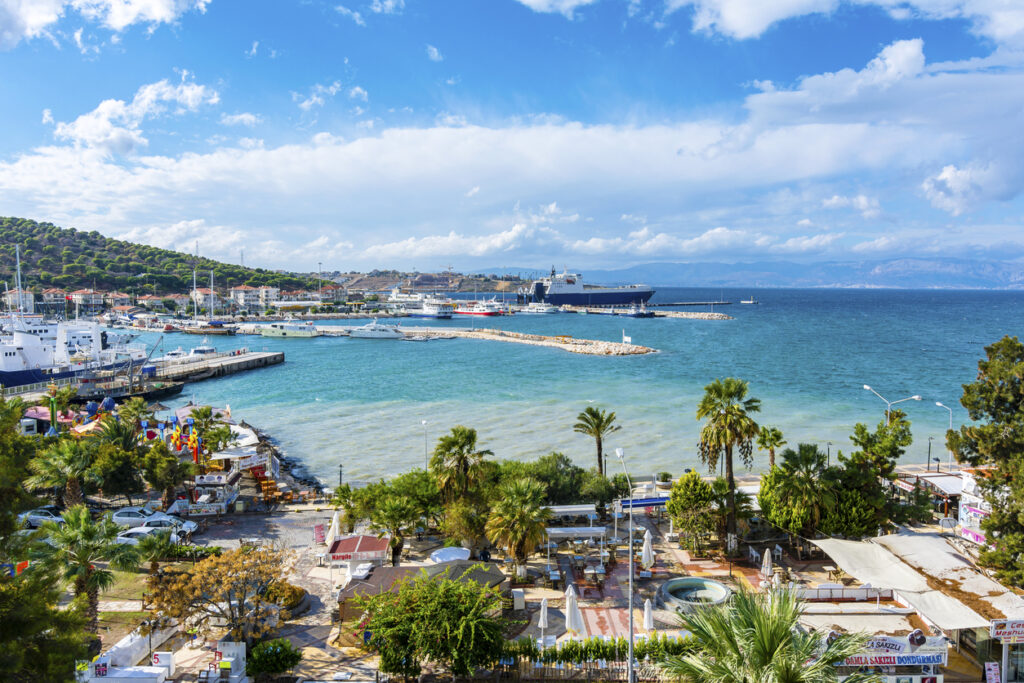 Fishing Routes in Turkey
Turkey is surrounded by the sea on three sides, offering great fishing routes. Some popular ones include:
Cunda Island
Cunda, the largest island of the Ayvalık district of Balıkesir, is a paradise for fishing. It is a unique area where you can go onshore or boat fishing. In the peaceful atmosphere of Cunda, possible catches include white sea bream, annular sea bream, bluefish, pike, garfish, and eel.
Güllük
Located 42 km from the center of Bodrum, Güllük is very convenient for fishing with its unique nature and rich waters. It is almost impossible to find a region more convenient than Güllük to catch sea bream.
Konyaaltı
When it comes to fishing, Konyaaltı is one of the first places that comes to mind in Antalya. It is possible to have a productive fishing experience, especially in the spring.
Ayazma
Probably, everyone is aware of the epic atmosphere of Bozcaada. It is extremely enjoyable to participate in fishing trips in the cold waters of Ayazma. This area is especially ideal for catching sea bass.
Foça
Foça, the hidden paradise in Izmir, is a fishing town. It doesn't matter if you are an amateur or a professional. The line you cast into the sea in Foça has almost no chance of coming empty.
Check out viravira.co to choose and rent a boat for your preferred fishing date.