Some of the worlds most popular races are Barcelona World Race, La Route du Rhum, The Transat, Volvo Ocean Race, Velux 5 Oceans, and Vendee Globe.

123 sailors are reported to be participating in the 11th edition of Route du Rhum this year, which starts from Saint-Malo, in France and ends in Pointe-à-Pitre, Guadeloupe in the Caribbean.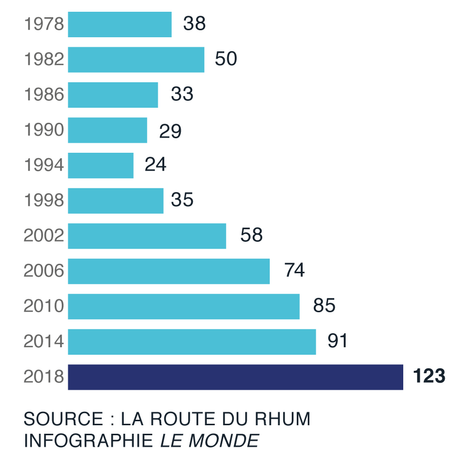 Route du Rhum is organized quadrennially and celebrates the 40th anniversary this year it also broke attendance records. Route du Rhum has great importance for the French. French Loïck Peyron currently holds the record with 7 days 15 hours 8 minutes 32 seconds, and the average velocity of 22.93 Knots on his 7th time in the race. Peyron is also present at this year with the same boat Canadian Mike Birch won the very first title of Route du Rhum in 1978 with the 23 days 6 hours 59 minutes.
There are 6 race categories in total: ULTIME, Multi50, Imoca, Class40, RhumMulti, RhumMono. It is expected to be completed approximately in 6 days this year and last for 3542 miles or 6560 km.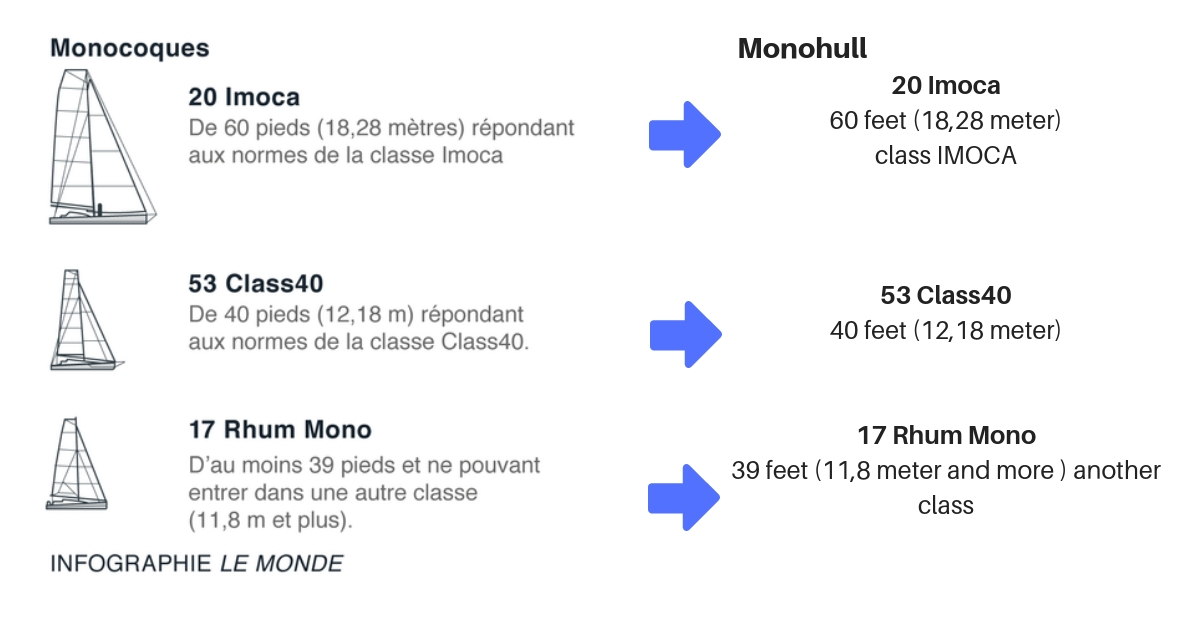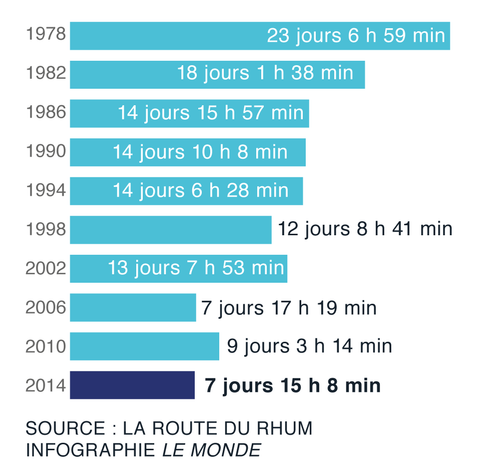 1978, and reduced to 7 days in recent years with the modern equipment.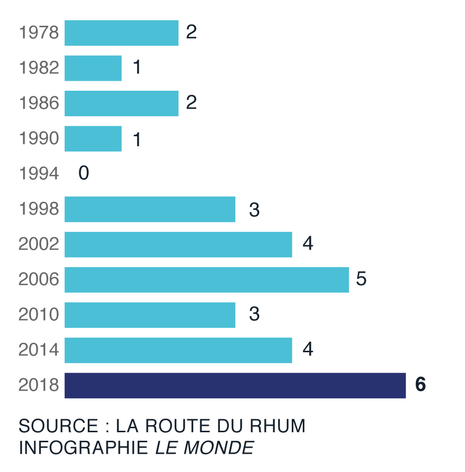 On November 18, 1990, 33-year-old Florence Arthaud won the first woman winner title in the race history by surviving all alone in the Atlantic Ocean for 14 days and 10 hours. This year, the number of female contestants reached an all-time high.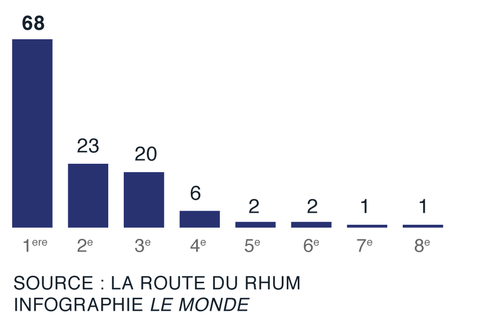 While the majority of people participated in the race experience it for the first time; Loïck Peyron, the winner of the last race, is participating in for the 8th time.
The superior features of the boats and the sailors, make this lasting-a-week race very interesting to keep an eye on it. We, however, stay curious about the sailors who are going to cross the Atlantic Ocean over with the racing boats which are approximately 18.28 meters tall, the fastest and most difficult to maneuver, whose standards are defined by IMOCA, if they can survive.
On the other hand, the fact that the participants only sleep a few hours per day, and span thousands of miles on their own is a good reason to follow up this race!
So if you are also excited as much as we are to enjoy the atmosphere of this race, you can take a look at our sailboats in Guadeloupe!