Some of the world's most popular yacht races in the world include the Barcelona World Race, La Route du Rhum, the Transat, the Volvo Ocean Race, the Velux 5 Oceans, and Vendee Globe.
This year, in the 11th edition of the Route du Rhum, a solo transatlantic race that takes place every 4 years, 123 sailors will participate starting from Saint-Malo in France and ending in Pointe-à-Pitre, Guadeloupe in the Caribbean.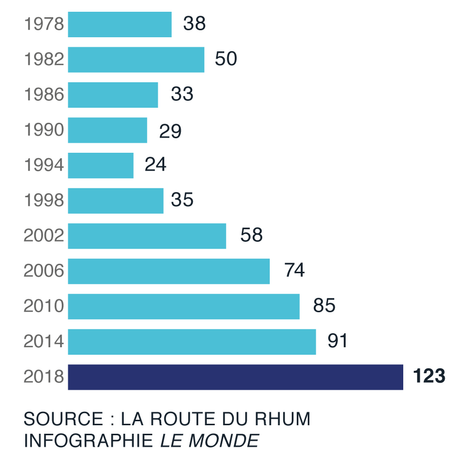 Holding great importance for the French, the Route du Rhum celebrates its 40th anniversary this year and will be expecting the highest attendance yet. French yachtsman Loïck Peyron currently holds the record with a time of 7 days 15 hours 8 minutes 32 seconds, and an average velocity of 22.93 Knots on his 7th time in the race. Peyron will also be attending this year's race with the same boat with which Canadian yachtsman Mike Birch won the very first title of Route du Rhum in 1978, with the record time of 23 days 6 hours 59 minutes.
There are 6 race categories in total: ULTIME, Multi50, Imoca, Class40, RhumMulti, and RhumMono. The race this year is expected to be completed in approximately 6 days over a span of 3542 miles or 6560 km.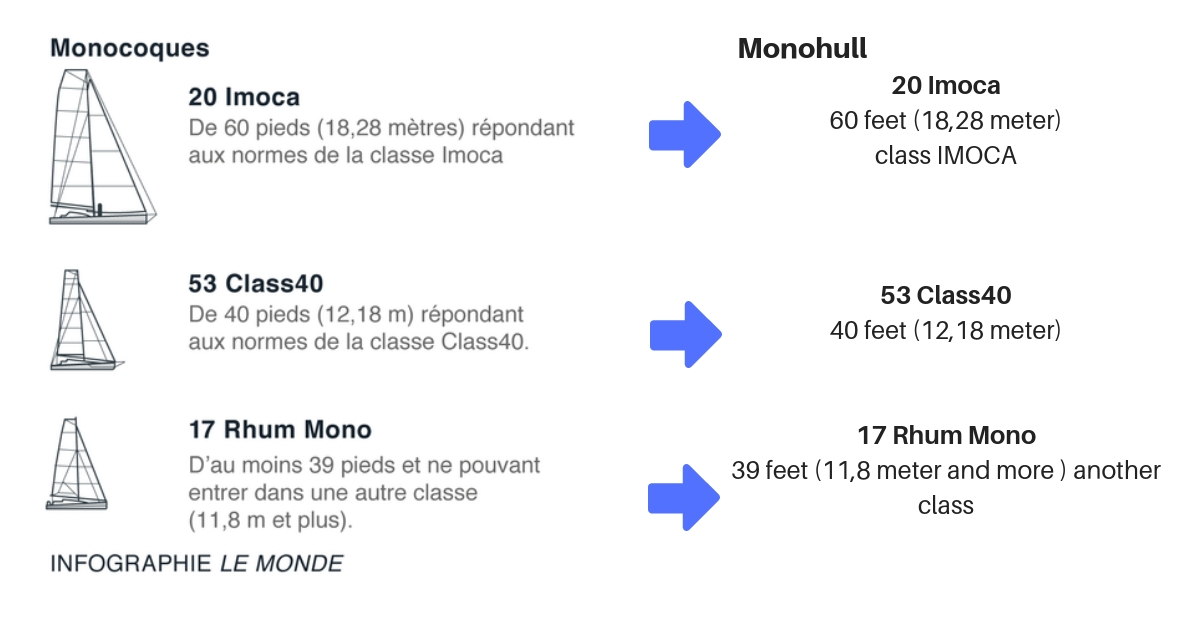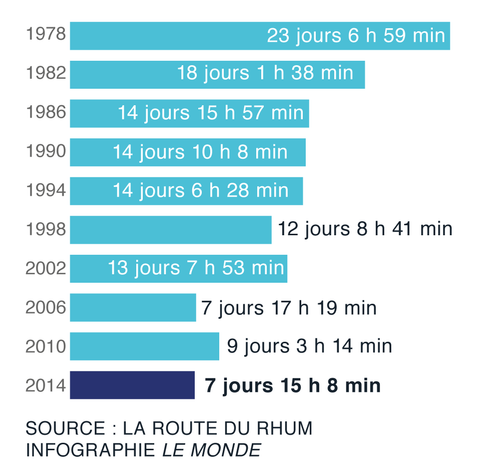 The first-ever woman to win in the history of the race was 33-year-old Florence Arthaud, who survived in the Atlantic Ocean for 14 days and 10 hours. This year the number of female contestants participating has reached an all-time high.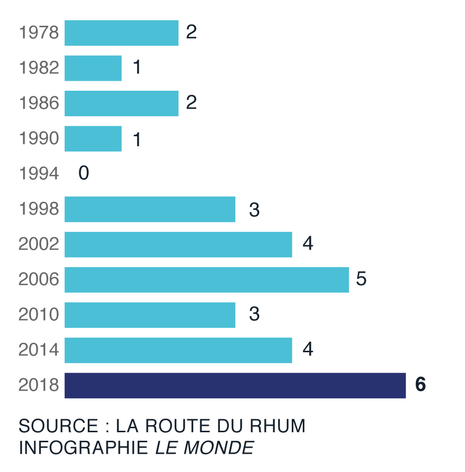 Also this year, the majority of the contestants will be participating for the very first time with the exception of Loïck Peyron, who is back for the 8th time after his win in the last race.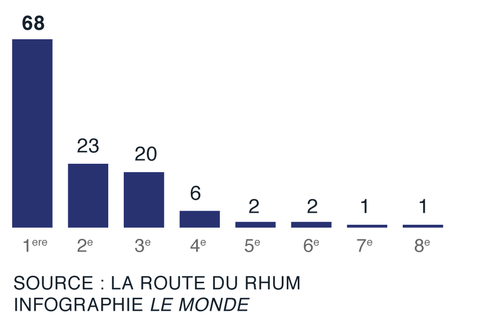 This highly exciting race is a thrilling event to follow. The world-class superior yachts and top-class experienced sailors are the best in their field. Conditions are difficult and the stakes are high. We personally are always the most interested in the sailors on the racing boats that are approximately 18,28 meters tall, as these are the fastest and most difficult to maneuver.
So make sure to tune in! And if you are as excited as we are to take part in the energy and atmosphere in this race, why not even take a look at our sailboat charters in Guadeloupe! Or alternately, if you are interested in yacht charters in France, head to viravira.co to browse our options.
Organized for the 11th time in 2018, the Route du Rhum competition is planned to be held again in 2023. You can find all the details about the 2023 Route du Rhum competition here.