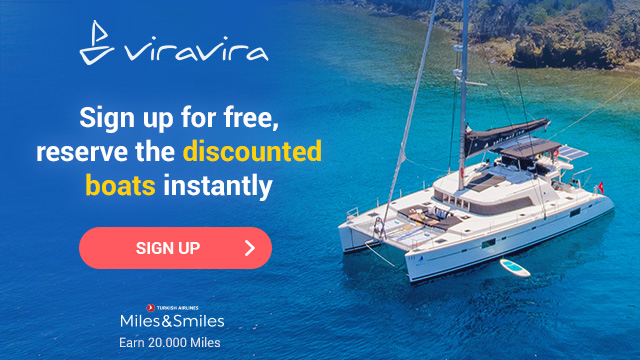 Introduction
Located in the Fethiye district of Turkey's Mugla Province, Göcek is a stunning coastal town that has become a popular destination for yacht charters in recent years. It boasts an array of beautiful islands, bays, and coves, making it an ideal location for sailing enthusiasts who are looking for an unforgettable yachting experience.
One of the main reasons why Göcek is a popular destination for yacht charters is its prime location on the Mediterranean coast. The town is situated in a bay surrounded by lush green hills and dotted with islands, offering breathtaking scenery and a perfect environment for sailing. The climate is warm and sunny throughout most of the year, which makes it a great destination for a yacht charter holiday.
This comprehensive guide to yacht charter in Göcek will cover everything you need to know to plan and enjoy a successful yachting trip. From tips on choosing the right yacht charter company to information on the best routes and destinations to explore, we've got you covered. We'll also share insights into local customs and culture, as well as practical advice on safety and maintenance issues. Whether you're a seasoned sailor or a first-time yacht charterer, this guide will help you make the most of your Göcek yachting adventure.
Planning a successful yacht charter trip to Göcek requires careful consideration of several factors. Firstly, the timing of your trip is essential. The best time to visit Göcek is from April to October when the weather is warm, and the sea is calm, making it ideal for sailing.
Getting to Göcek is relatively easy, with Dalaman International Airport just a 20-minute drive away. You can also reach Göcek by bus or car from other major cities in Turkey.
When selecting a yacht charter company, you should consider factors such as reputation, experience, and availability of the type of yacht you want. It's also essential to read reviews and compare prices to ensure you choose a reputable and reliable company.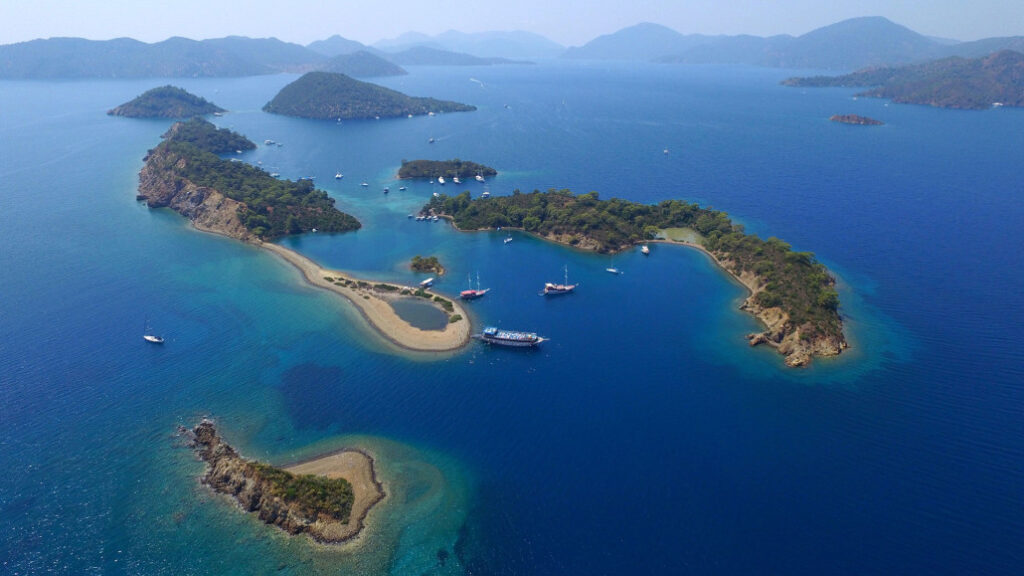 Preparing for a Safe and Comfortable Yacht Charter Experience in Göcek
Preparing for a yacht charter trip in Göcek requires careful planning and preparation to ensure that you have a safe and comfortable experience. This guide provides essential information on what to expect and how to prepare for your trip.
When packing for your yacht charter trip, it's important to pack light and bring only essential items such as comfortable clothing, sunscreen, and a hat. You should also consider the type of yacht you will be on and the amenities available on board.
Understanding what to expect on a yacht charter is crucial to ensure you have a great time. You'll be spending most of your time on the water, so it's important to be prepared for sea-sickness and to know how to navigate the yacht.
Safety considerations are also a crucial part of preparing for a yacht charter trip. Understanding the basics of on-board safety, including emergency procedures, is essential.
Insurance is another critical consideration for any yacht charter trip. You should ensure that you have adequate coverage to protect yourself in case of any unexpected incidents or accidents.
With this guide's help, you'll be able to prepare for your yacht charter trip to Göcek and have a safe and enjoyable experience on the water.
Exploring Göcek: A Guide to the Surrounding Area
The Göcek area is a beautiful stretch of coastline located on the southwestern coast of Turkey. It boasts crystal clear waters, breathtaking scenery, and numerous bays and coves to explore. Navigating this area can be a delightful experience for sailors and boaters, but there are some important things to keep in mind.
One of the most popular routes in the Göcek area is the Göcek Island circuit. This route takes you around the four islands in the Göcek Bay and offers some of the most stunning views in the area. Other popular destinations include the bays of Tersane, Sarsala, and Bedri Rahmi, each of which offers unique experiences for visitors.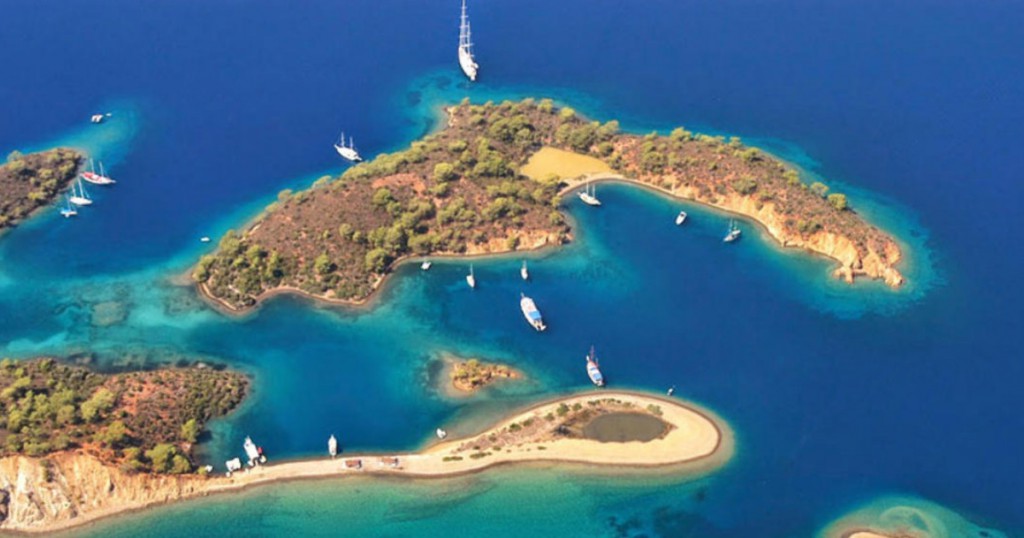 When it comes to docking and anchoring, there are many marinas and anchorages available in the Göcek area. It's important to note that some marinas may require advanced booking during the high season. Additionally, be aware of the depth of the water and the potential for strong winds in some areas.
Navigational hazards in the Göcek area include shallow areas, submerged rocks, and strong currents. It's essential to have up-to-date nautical charts and pay close attention to the weather and sea conditions. By being aware of these factors and taking the necessary precautions, navigating the Göcek area can be a safe and enjoyable experience.
Göcek Bucket List: Must-Do Activities and Experiences
Göcek, a picturesque town on the southwestern coast of Turkey, offers visitors a plethora of activities and experiences. The town is known for its crystal-clear waters and scenic beauty, making it a perfect destination for those who love water sports and outdoor activities.
Watersports enthusiasts will enjoy kayaking, paddleboarding, and snorkeling in the bays and coves of Göcek. There are also numerous companies offering sailing and yachting tours, which allow visitors to explore the stunning coastline and nearby islands.
Göcek is home to several beautiful beaches, each with its unique charm. Some of the most popular beaches include Göcek Beach, İnlice Beach, and Sarigerme Beach.
For those interested in history and culture, Göcek has several noteworthy sites. The ancient city of Kaunos is located nearby, where visitors can explore the ruins of a once-great civilization. Additionally, the Lycian Way, a popular hiking trail, passes through Göcek and offers visitors a chance to experience the natural beauty of the area.
Göcek also has a vibrant culinary scene, with many restaurants offering traditional Turkish cuisine and fresh seafood. For those looking for nightlife, there are several bars and nightclubs in the town, making it a great place to enjoy a night out.
Overall, Göcek has something to offer everyone, whether you're looking for adventure, relaxation, or cultural experiences.
Yacht Charter 101: Best Practices for a Stress-Free Experience
Chartering a yacht can be an incredible experience, but it also requires careful management to ensure a safe and enjoyable trip. Here are some tips for managing your yacht charter:
Managing your crew is an essential aspect of any yacht charter. Make sure everyone knows their roles and responsibilities and establish clear communication protocols. Encourage open communication among your crew to help prevent misunderstandings and ensure that everyone is on the same page.
Maintenance and repairs are an ongoing aspect of managing a yacht. Conduct regular inspections to identify any issues early on, and address any necessary repairs promptly. Ensure that all crew members are trained on proper maintenance procedures and are aware of the location of all safety equipment.
Dealing with emergencies is a crucial aspect of managing a yacht charter. Have a well-stocked first-aid kit on board and ensure that all crew members know how to use it. Additionally, establish emergency protocols for different scenarios and make sure everyone is familiar with them.
Etiquette and customs vary by region, and it's important to be aware of local customs and practices. Research the local customs of the areas you'll be visiting and ensure that your crew understands them.
Overall, managing a yacht charter requires attention to detail, clear communication, and a focus on safety. By following these tips, you can ensure a safe and enjoyable trip for all.
Frequently Asked Questions
What is the best time of year to visit Göcek for a yacht charter?
The best time to visit Göcek for a yacht charter is between May and October when the weather is warm and dry, and the sea is calm. During this period, visitors can enjoy long days of sunshine, ideal for exploring the beautiful coastline and nearby islands. The high season is in July and August, so it's best to book in advance to secure a spot at marinas and anchorages. The shoulder seasons of May-June and September-October offer milder temperatures and fewer crowds, making it a good option for those who prefer a more relaxed atmosphere. However, it's important to keep an eye on weather conditions and potential storms during the shoulder seasons.
What are the best beaches to visit in Göcek?
Göcek is home to several beautiful beaches, each with its own unique charm. Here are some of the best beaches to visit in Göcek:
Göcek Beach: A small and secluded beach located within walking distance of the town center.
Inlice Beach: A long and sandy beach with clear waters, perfect for swimming and sunbathing.
Sarigerme Beach: A popular beach with a wide stretch of sand, crystal-clear waters, and various water sports activities.
Asi Beach: A quiet and secluded beach surrounded by beautiful scenery, accessible only by boat.
Killebasi Bay: A picturesque cove with turquoise waters, perfect for swimming and snorkeling.
Each of these beaches has its own unique features and is definitely worth a visit for those looking to enjoy the sun, sand, and sea in Göcek.
What is the dress code in Göcek?
There is no strict dress code in Göcek, and visitors are generally free to wear whatever they feel comfortable in. However, it's important to be mindful of local customs and traditions, particularly when visiting religious sites or attending formal events. It's generally considered respectful to dress modestly in these situations, covering shoulders and knees for both men and women. During the summer months, light and breathable clothing are recommended, as temperatures can get quite hot. It's also a good idea to bring a hat, sunglasses, and sunscreen to protect from the sun. In general, visitors should aim for comfortable and practical clothing that suits the warm climate and outdoor activities available in Göcek.
How much does it cost to be a charter guest on a yacht?
The cost of being a charter guest on a yacht can vary widely depending on a number of factors, including the size and type of yacht, the location and duration of the charter, and the level of luxury and services included. On average, a week-long yacht charter can cost anywhere from a few thousand to several hundred thousand dollars. This price typically includes the cost of the yacht, crew, fuel, and some basic provisions. Additional expenses, such as food and beverages, dockage fees, and tips, are typically not included in the charter fee and can add significantly to the overall cost of the experience.
Choose the most suitable boat for you among 12.000 boats in 60 countries and 1400 destinations, plan your dream boat vacation now!

Click to rent a boat: viravira.co