When it comes to a sailing holiday in Turkey, the options are endless! With a private yacht, you have the freedom to explore the turquoise coast, visit sandy beaches, and discover hidden coves and ancient ruins along the way. Turkey, often referred to as the bridge between Asia and Europe, boasts a rich tapestry of history that dates back to ancient civilizations like the Hittites, Lydians, and Urartians. As you sail along its coast, you're not just navigating waters but also traversing through millennia of history. Whether you choose to sail the southern coast of Turkey or venture further into the Mediterranean or the Aegean Seas, a yacht charter in Turkey is the perfect way to experience the best of this beautiful country.
One of the most popular routes for a sailing holiday in Turkey is along the southern coast. This area is known for its beautiful sandy beaches and crystal-clear waters, making it the perfect destination for those looking to relax and soak up the sun. The south coast also offers plenty of opportunities for swimming, snorkeling, and exploring charming villages and historic sites along the way. Historically, this region was a crucial part of the ancient Lycian civilization, and remnants of their existence can still be found in the form of rock tombs, temples, and fortresses.
If you're looking for a more adventurous sailing experience, consider exploring the Aegean or Mediterranean Seas. These areas offer a diverse range of destinations and experiences, from discovering hidden coves to experiencing the vibrant nightlife of bustling towns and cities. With reliable winds and a range of options for boat hire, the Aegean and Mediterranean Seas are ideal for sailors of all levels.
For those interested in exploring the rich cultural heritage of Turkey, there are plenty of opportunities to visit historic sites along the way. From the ruins of Ephesus, once a major city of the ancient world, to the theater at Aspendos, a testament to the grandeur of Roman architecture sailing routes in Turkey offer a unique perspective on the country's history and its relationship with the sea.
Whether you're looking for a relaxing beach holiday or an adventure on the high seas, a yacht hire in Turkey is the perfect way to experience the best of this beautiful country. With its turquoise coast, sandy beaches, and abundant marine life, a sailing holiday in Turkey is the ultimate escape from the daily grind and an opportunity to create unforgettable memories. So, gather your crew and set sail for an unforgettable sailing holiday in Turkey!
Types of Yachts Available for Charter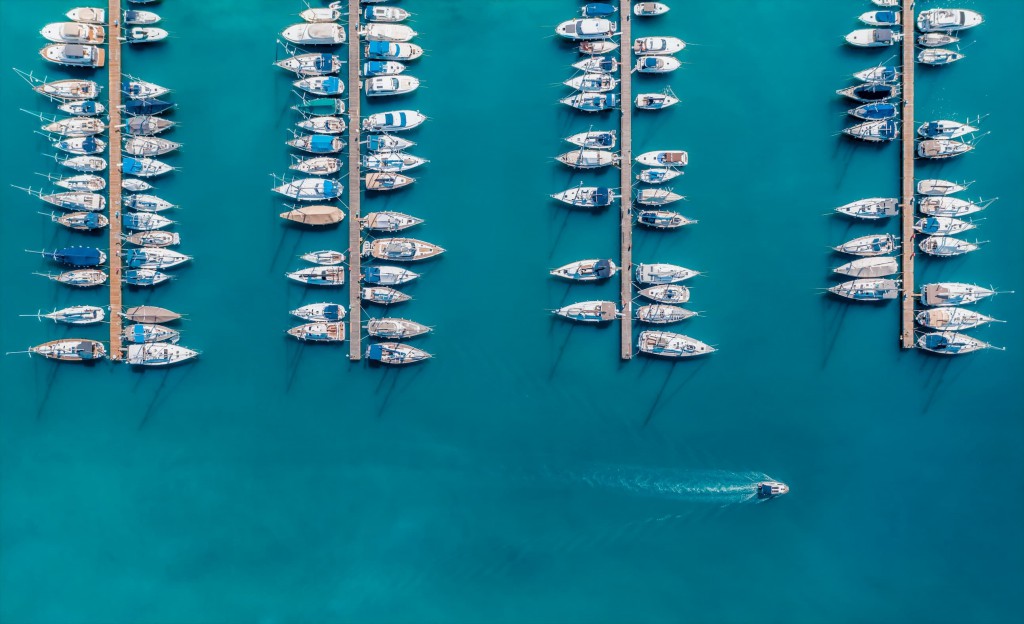 When it comes to yacht chartering in Turkey, there is a wide range of vessels to choose from to suit your specific needs and preferences. From motor yachts and sailboats to catamarans and gulets (a.k.a Motor Sailer), there is a boat type for everyone. Here's a breakdown of the most popular types of yachts available for charter in Turkey:
Motor Yachts
Motor yachts are the most popular type of boat for charter in Turkey and come in a variety of sizes, from small day cruisers to large mega yachts. These yachts are characterized by their powerful engines and luxurious features, such as spacious cabins, modern kitchens, and comfortable lounging areas.
Motor yachts are perfect for those looking for speed and convenience, as they can cover large distances quickly and provide a more stable ride than sailing yachts.
Sailboats
Sailboats are a popular choice for those who enjoy the thrill of sailing and the experience of being powered by the wind. They come in various sizes, from small daysailers to large racing yachts, and offer a more intimate and adventurous experience than motor yachts.
Sailboats are perfect for those who want to slow down and enjoy the scenery, as they require more effort and patience to navigate.
Catamarans
Catamarans are double-hulled vessels known for their stability, spaciousness, and comfort. They are perfect for larger groups and families, as they offer plenty of room to spread out and relax.
Catamarans are also popular for their shallow draft, which allows them to anchor in areas that are inaccessible to monohulls.
Gulets
Gulets are traditional wooden vessels that are typically built in the Bodrum region of Turkey. They are characterized by their spacious and comfortable cabins, large outdoor lounging areas, and impressive sails.
Gulets are perfect for those looking for a more authentic and traditional sailing experience, as they offer a unique blend of comfort and adventure. You can read things to know about the gulet charter post for more.
Custom Yachts
Custom yachts are an excellent option for those who want a truly unique and personalized sailing experience. These yachts are designed and built to suit the specific needs and preferences of the charterer, offering a tailored experience that is unlike any other.
No matter what type of yacht you choose, renting a boat in Turkey offers an experience like no other. From the breathtaking scenery to the warm waters and favorable winds, there is no better way to explore this incredible country than from the deck of a boat. So, whether you prefer the speed and convenience of a motor yacht, the thrill of sailing, or the traditional charm of a gulet, boat chartering in Turkey has something to offer everyone.
Planning Your Trip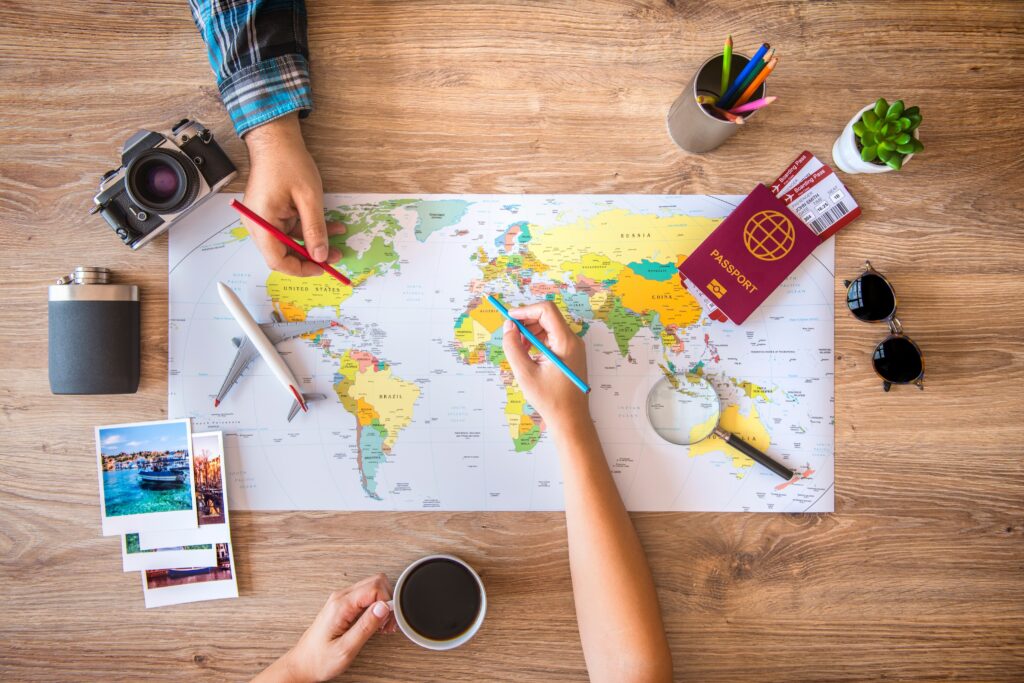 Planning a boat rental experience in Turkey requires careful consideration of your budget, the size of your group, and your sailing experience.
From the yacht type you want to the itinerary you want to follow, there are many factors to consider when planning your sailing holiday. Here's what you need to know to ensure a seamless and memorable yacht charter in Turkey:
Determine Your Budget
Budget is one of the most important factors to consider. Yacht charters can range from a few hundred euros to several thousand euros per day, depending on the type and the time of year.
Consider your budget and choose among the boats that fit your needs and your wallet.
Choose Your Yacht
Once you have determined your budget, it's time to choose the boat you want to hire. Consider the size of your group, your sailing experience, and the type of experience you want to have. Whether you prefer a motor yacht, a sailboat, a catamaran, or a gulet, there are boats in Turkey, perfect for you.
Consider Your Itinerary
When planning your boat hire experience, it's important to consider your itinerary. Do you want to follow a set route or chart your course?
Do you want to visit specific locations or just enjoy the Turkish coast at your own pace? Consider your goals for your trip and plan your itinerary accordingly.
Example Itinerary starting from Gocek
Embark on a captivating yacht charter journey starting from Göcek, a picturesque port surrounded by majestic mountains and pine forests. After a warm welcome and delightful lunch onboard, explore Göcek's historic fishing town and its trendy shoreline cafés.
Set sail to Sarsala Bay on Day 2, a haven of coastal beauty with numerous coves and bays. Watersport enthusiasts can indulge in windsurfing, kayaking, and more, while others can explore walking trails on land.
Day 3 takes you to Fethiye, a city rich in history with its natural harbor and rock tombs. Dine at the waterside Mori restaurant, savoring fine cuisine against a sunset backdrop.
On Day 4, navigate the Lycian Coast to Gemiler Island, home to ancient ruins like the Tomb of St Nicholas. Later, rejuvenate in Coldwater Bay's natural springs.
Day 5 offers the enchanting Butterfly Valley, teeming with diverse butterfly species, followed by an afternoon in vibrant Ölüdeniz, a paragliding hotspot.
Journey to Kapi Creek on Day 6, a serene cove with warm Mediterranean waters, perfect for relaxation and hiking.
Conclude on Day 7 with a refreshing swim in Hammam Bay, Cleopatra's historic bathing spot, before returning to Göcek, ending your yacht charter vacation on a tranquil note.
Hire a Skipper or Opt for a Bareboat Charter
If you have limited sailing experience or you are a first-time sailor, you may want to hire a skipper to accompany you on your trip. A skipper can provide expert guidance and ensure a safe and enjoyable sailing experience. If you have more sailing experience and prefer more freedom, a bareboat yacht charter may be a better option.
What types of yacht charters are available?
Yacht charters, especially in popular maritime locations like Turkey, come in several types, each offering its unique sailing experience. The type of charter you choose depends on your skill level, the level of comfort you desire, and the kind of experience you're looking for.
A luxury yacht charter provides the epitome of comfort and opulence on the sea. These high-end, well-appointed yachts often feature amenities like en-suite cabins, high-tech entertainment systems, professional-grade kitchens, and outdoor decks for sunbathing and dining. Luxury yacht charters are typically crewed, meaning a professional team is on hand to sail the yacht, prepare meals, and provide concierge services. This allows guests to fully relax and enjoy their journey.
A skippered yacht charter, on the other hand, is a good choice if you have some sailing experience but prefer not to handle all of the navigation and operations yourself. In this case, you charter the yacht, and the company provides a professional skipper. The skipper is responsible for the yacht's operation, freeing you to focus on your itinerary, relax, or participate in as much or as little of the sailing as you wish.
For those with ample sailing experience and a desire for full control, a bareboat yacht charter is an ideal choice. In this arrangement, you rent the yacht and are responsible for operating it yourself. Bareboat charters allow for a high degree of flexibility and autonomy, but they require a significant level of skill and understanding of maritime navigation and safety.
Lastly, crewed yacht charters are somewhat similar to luxury yacht charters, but they can span a wider range of yacht types and service levels. While luxury charters are at the pinnacle of opulence, crewed charters might involve smaller, less lavish yachts but still come with a professional crew to handle operations.
Whether you're a seasoned sailor or a newbie to nautical adventures, the different types of yacht charters available in Turkey cater to a broad range of preferences and skill levels, promising a memorable sailing experience.
Take Advantage of Yacht Hire Services
Many yacht charter companies in Turkey offer yacht hire services, including food and beverage provisions, crew services, and more.
These services can help simplify your trip and ensure a more comfortable and convenient sailing experience.
Enjoy the Turkish Waters
Finally, when planning your boat rental, don't forget to enjoy the Turkish waters. From the warm waters and favorable winds to the breathtaking scenery and rich cultural heritage, there is so much to see and experience in these magnificent waters. So, set sail on your boat rental adventure and create memories that will last a lifetime.
Best Routes and Destinations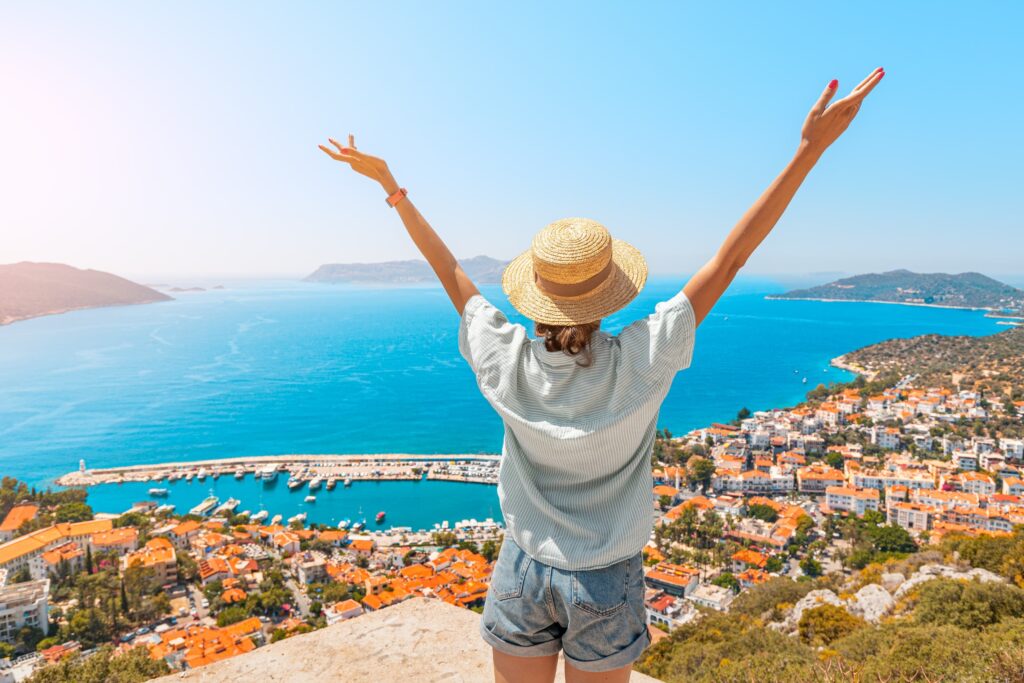 When planning your sailing holiday, it's important to consider the best routes and destinations to visit along the way. There are several options to choose from, each offering a unique combination of natural beauty, culture, and history.
Bodrum to Marmaris
Bodrum to Marmaris is one of the most popular routes, known for its picturesque bays, crystal-clear waters, and lively nightlife. This route offers a perfect balance of relaxation and adventure, with plenty of opportunities to soak up the sun, swim in the warm waters, and experience the vibrant culture of the Turkish coast.
Fethiye to Gocek
Fethiye to Gocek route combines natural beauty, history, and culture. This route takes you through a stunning landscape of towering mountains and serene waters, with stops along the way to visit ancient ruins and charming villages. With a private charter, you have the freedom to explore this region at your own pace, taking in the breathtaking scenery along the way.
Datça Peninsula
For those looking for a more serene and unspoiled sailing experience, the Datça Peninsula route is a must-see. This area is known for its breathtaking scenery and serene waters, offering a perfect escape from the hustle and bustle of daily life. Whether you are looking to relax, explore, or simply take in the stunning scenery, Datça Peninsula is a must-visit destination for anyone looking to experience the be of a sailing holiday in Turkey.
In conclusion, Turkey offers many opportunities for sailing and exploring its stunning coastline. With so many great routes and destinations to choose from, it's easy to find the perfect itinerary for your sailing holiday. Whether you prefer a more lively atmosphere or a peaceful escape, there is something for everyone in this amazing country.
Tips for an Enjoyable Boat Rental Experience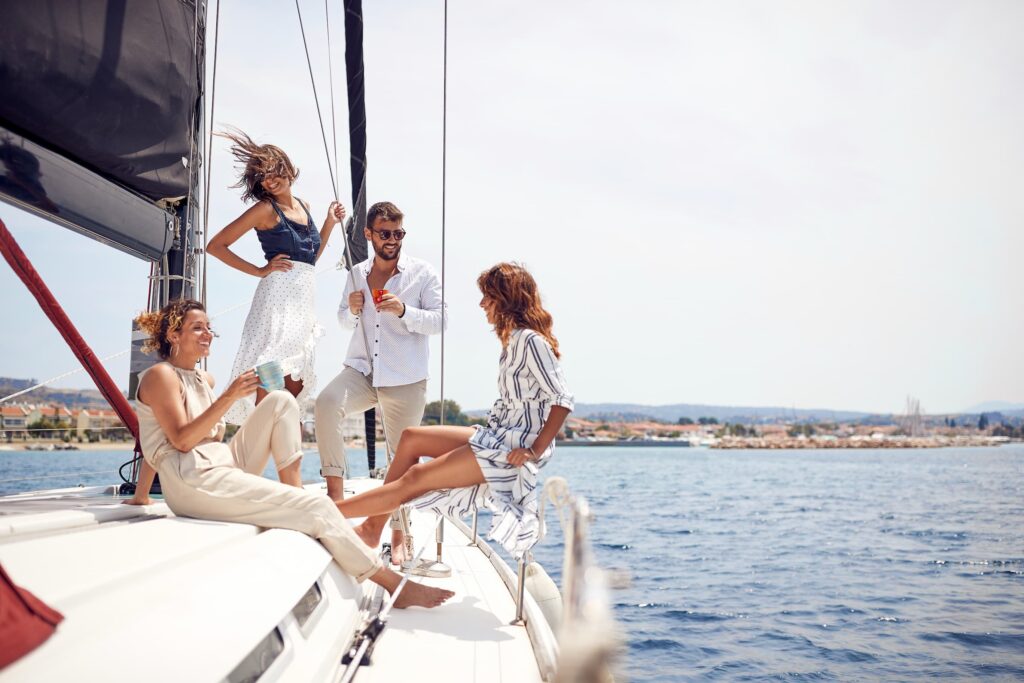 Packing the Right Gear
Get ready for a memorable adventure on the high seas! As you gear up for your boat rental journey, remember to pack smart and bring along everything you need for a fun and safe excursion. Some essential items to pack include:
Sunscreen with a high SPF
Hat or sunglasses
Comfortable clothing and shoes for both on and off the boat
Swimwear for swimming, snorkeling, or sunbathing
Any necessary medications or first aid items
Communicating with Your Crew and Captain
Effective communication is key to a successful boat rental experience. Before setting sail, take the time to discuss your expectations, goals, and preferences with your crew and captain. This can include things like preferred destinations, meal plans, and onboard activities. Having open and honest communication will help ensure everyone is on the same page and able to make the most of the vacation.
Preparing for Emergencies
It's essential to be prepared for any potential emergencies that may arise during your boat rental. Before setting sail, take the time to review the boat's safety equipment and emergency procedures. Make sure everyone onboard is familiar with these procedures and knows what to do in case of an emergency. It's also a good idea to bring along a first aid kit and any necessary medications.
Staying Safe on the Water
When sailing, it's important to follow all safety guidelines and regulations to ensure a safe and enjoyable experience. Some key safety tips to keep in mind include:
Wearing a life jacket at all times when on deck
Keeping a lookout for other boats and obstacles in the water
Being aware of changing weather conditions and adjusting your plans accordingly
Staying sober and alert when on board
Making the Most of Your Experience
Finally, to make the most of your yacht charter in Turkey experience, it's important to be flexible and open to new experiences. Don't be afraid to try new things, like fishing, snorkeling, or exploring a new destination. This is your chance to step outside your comfort zone and create lasting memories with your crew. And above all, remember to relax and have fun!
By following these tips, you can ensure a safe and enjoyable yacht charter experience in Turkey. With its stunning coastline, turquoise waters, and rich cultural heritage, a yacht charter is a perfect way to explore and create unforgettable memories.
You can learn more by reading the basics of yacht chartering in Turkey guide.
Conclusion
In conclusion, yacht chartering in Turkey is a unique and luxurious way to explore this beautiful country. Turkey is the perfect destination for a sailing holiday with its stunning coastline, turquoise waters, and rich cultural heritage. Whether you opt for a private yacht, a skippered yacht charter, or a bareboat charter, you'll be able to experience the beauty of the Turkish coast and visit some of the most breathtaking destinations in the country.
By renting a boat in Turkey, you'll have the freedom and flexibility to explore the country at your own pace and create your itinerary to suit your interests and preferences. With a professional skipper on board, you'll have the peace of mind of knowing that you are in safe hands, and you can focus on relaxing, unwinding, and enjoying the stunning scenery.
So if you're looking for a truly unforgettable experience, why not consider a boat rental in Turkey for your next holiday? With its combination of luxury, adventure, and cultural discovery, a sailing holiday in Turkey is sure to leave you with memories that will last a lifetime.
More read on: Linkedin, Medium, Reddit, Quora
Frequently Asked Questions
How much does it cost to charter a yacht in Turkey?
The cost of renting a yacht in Turkey depends on several factors, including the size and type of yacht, the season, and the length of the charter. On average, a bareboat charter can cost anywhere from €1,000 to €3,000 per week, while a skippered yacht charter can cost anywhere from €2,000 to €7,000 per week.
What time of year is best for sailing in Turkey?
The best time of year for sailing in Turkey is from May to October when the weather is warm and the winds are favorable. This is when you can enjoy sunny skies, and comfortable temperatures, and explore the stunning turquoise waters of the Turkish coast. For those who prefer milder weather, spring months like March and April, or September can also be great options.
Can you hire a yacht in Turkey?
Yes, you can hire a yacht in Turkey. Many yacht charter companies offer a variety of yacht rental options, from bareboat charters to skippered and luxury yacht charters. When hiring a yacht, be sure to consider your level of experience and the size of your group to ensure that you choose the right option for your needs.
Do you need a license to rent a boat in Turkey?
Yes, you need a valid sailing license to drive a boat in Turkey. It is important to note that the requirements for obtaining a boating license in Turkey may differ from those in your home country, so be sure to check with your yacht charter company for more information.
Where is the best sailing in Turkey?
The best sailing in Turkey can be found along the turquoise coast, which stretches from the Aegean Sea to the Mediterranean Sea. This region is renowned for its stunning scenery, crystal-clear waters, and abundant marine life, making it the perfect destination for a sailing holiday. Popular destinations along the turquoise coast include the southern coast, where you can find sandy beaches and ancient ruins, and the Aegean Sea, where you can explore secret coves and enjoy reliable winds.