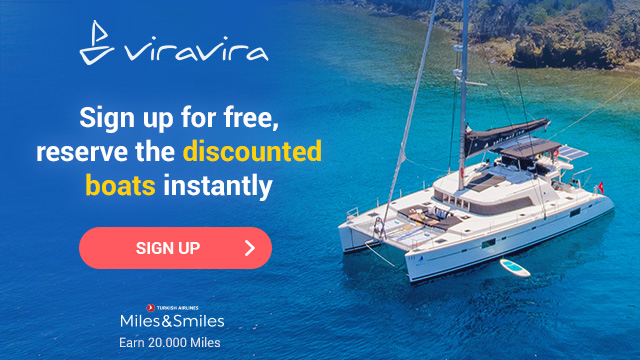 Route planning is an essential part of sailing trips. For yacht vacations in the South, it is important to plan what route to follow before you set out. You will need to decide where you will travel to, and the points at which you will be able to stop and refuel as well as stock up on food. On a sailing holiday up and down the Turquoise Coast, there are countless mesmerizing spots rife with culture and history and the most stunning scenery to choose from.
When considering a sailing holiday in Turkey, the first stops that immediately come to mind are undoubtedly Bodrum, Marmaris, Fethiye, and Gocek. Bodrum sailing routes starting in and around Bodrum will take you on a journey through ancient history and beautiful landscapes. Marmaris sailing routes through Marmaris will indulge you in dramatic nature and landscapes that will provide the best escape from city life.
There are a myriad of different possible destinations and routes, and here we will share with you some of our favorite sailing routes in Turkey:
Marmaris-Hisaronu Korfezi-Marmaris
Bodrum-Ekincik-Dalyan-Bodrum
Bodrum-Marmaris-Bodrum
Bodrum-Kas (Kekova)-Bodrum
Marmaris-Kas (Kekova)-Marmaris
Antalya-Kas (Kekova)-Antalya
Fethiye-Kas (Kekova)-Fethiye
In addition to the above-mentioned routes, the Greek Islands are also one of the most popular sailing routes on the Aegean. For more information about sailing routes, you may visit the Viravira Routes page.
Choose the most suitable boat for you among 12.000 boats in 49 countries and 1040 destinations, plan your dream boat vacation now!

Click to rent a boat: viravira.co