Introduction
A motorboat is a versatile watercraft propelled by an engine or motor, allowing it to navigate through bodies of water such as lakes, rivers, and oceans. Unlike sailboats that rely on wind power, motorboats utilize the force generated by an internal combustion engine or an electric motor to propel themselves. They come in various sizes and types, ranging from small recreational boats to larger vessels used for fishing, water sports, transportation, or leisure cruising.
Motorboats offer a convenient and efficient means of transportation on water, providing the ability to cover long distances in a relatively short amount of time. They offer greater maneuverability compared to larger ships and can access areas that might be inaccessible to sailboats or larger vessels.
To operate a motorboat, it is essential to have a basic understanding of boating safety rules, local regulations, and navigational skills. This includes knowing how to start and stop the engine, steer the boat using a tiller or a steering wheel, control the throttle for speed adjustment, and operate various onboard systems such as lights, bilge pumps, and navigation instruments. It is also crucial to familiarize oneself with the boat's safety equipment, including life jackets, fire extinguishers, and distress signals.
Before setting out on a motorboat, it is advisable to check weather conditions, ensure the boat is in proper working condition, and have a sufficient fuel supply. Additionally, having a basic understanding of navigation aids, such as buoys and markers, and knowing how to read charts or use GPS navigation devices can greatly enhance safety and enjoyment while operating a motorboat.
What Is A Motorboat ?
A motorboat is a type of water vessel that enables swift navigation on the water. It is primarily used for recreational purposes and is a widely sought-after option for leisure activities during vacation seasons. Motorboats are distinguished for their well-balanced structure and design, which enables them to withstand rough seas.
How Fast Does A Motorboat Go?
Motorboats typically have a speed of up to 80 km/h. However, the speed of a motorboat can vary depending on the model. High-performance powerboats can easily reach speeds of 60 knots on the water. The unit of speed known as knots, equivalent to one nautical mile per hour, can be helpful when renting a boat-knowing which model can reach what speed in knots can be an advantage when choosing a rental boat. You can enjoy the thrill of being on the water with a speed boat that moves appropriately.
What Are The Requirements For Operating A Motorboat?
Prior to operating a motorboat, it can be necessary to undergo a brief training program, which will help ensure a more comfortable and secure experience while enjoying time on the water. A motorboat may be operated without an Amateur Seaman's License, provided the vessel's dimensions do not exceed 2.5 meters and the engine's power output is less than 10 horsepower.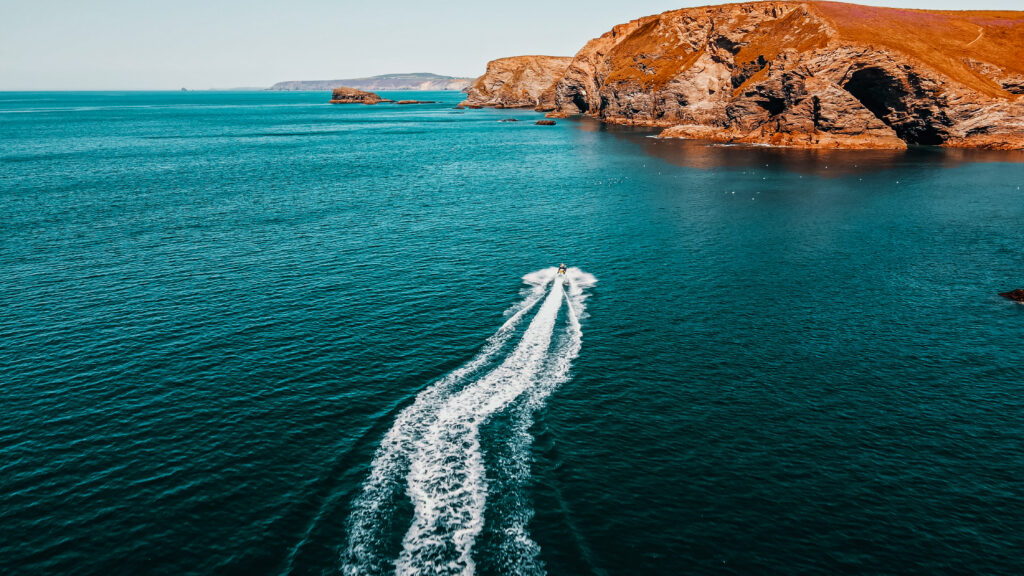 What Are The Key Critical Safety Measures When Operating A Motorboat?
A motorboat can easily make turns on the water. Therefore, it is essential to stay balanced while using it. To have an unforgettable boat trip that lasts for hours or even days, you must leave your fear of speed behind. When renting a motorboat, make sure it meets your expectations. Also, ensure that the boat's weight capacity is more than your weight, which is critical for comfortable travel on the water. Many forms of support can be provided to you during the rental process to help you be more aware of issues such as motorboat usage.
How Should The Load Distribution Be On A Motorboat?
The load distribution on a motorboat should be equal on both sides. For example, if you want to use a two-person boat alone, you can place your belongings, such as a backpack, on the other side to balance the weight. However, in these cases, it is still better to rent a one-person speed boat. It is better for the person using the boat during the trip to stay in their area. When making turns, you can maintain balance by positioning yourself in the necessary direction and keeping your movement area.
Can Motorboat Handle Rough Sea Conditions?
While it is certainly possible to operate a motorboat in rough seas, it is essential to exercise increased vigilance compared to calm water conditions. Directly entering waves can decrease speed, even if capsizing is avoided, and maintaining equilibrium may prove challenging. To ensure a smooth journey in choppy waters with a rented motorboat, reducing the vessel's velocity as the wave approaches and permitting the wave to pass is advisable. One can accomplish this by adjusting the boat's angle to 45 degrees, allowing for a gradual ascent over the wave.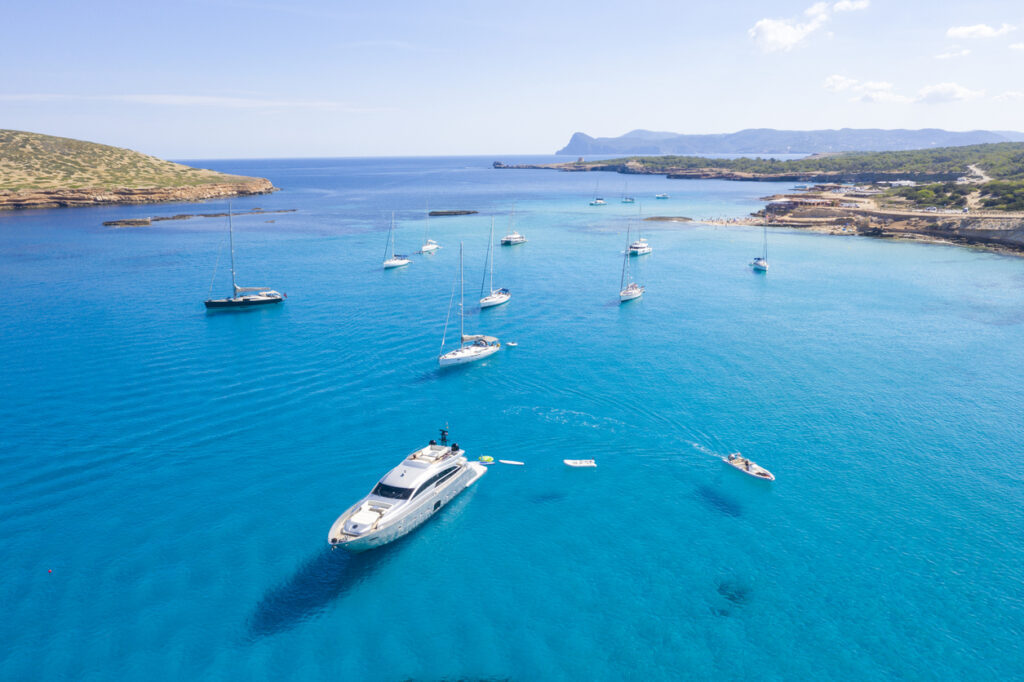 How Much Does It Cost to Operate A Motorboat?
The fuel expenditure of motorboat varies following the duration of usage. The dimensions of the vessel also play a role in determining fuel consumption. During the rental process, you can obtain more detailed information regarding the fuel costs of the specific boat you intend to rent. Despite being one of the fastest marine vehicles, motorboats tend to consume less fuel than motor yachts. To rent a motorboat that aligns with your budget, consider utilizing the benefits of viravira.co, which offers a vast selection of motorboats and more, allowing you to thoroughly review each vessel's specifications and select the most suitable option on a convenient date for you!
FAQs
What is a motorboat?
A motorboat is a watercraft propelled by an engine or motor, allowing it to navigate through bodies of water such as lakes, rivers, and oceans. It is a versatile vessel that comes in various sizes and types, used for activities such as fishing, water sports, transportation, or leisure cruising.
How does a motorboat work?
Motorboats work by utilizing the power generated by an internal combustion engine or an electric motor. The engine powers a propeller or jet drive system, which creates a forward thrust in the water, propelling the boat forward.
What do I need to operate a motorboat?
To operate a motorboat, you typically need a valid boating license or certification, depending on your jurisdiction. Additionally, it is important to have a basic understanding of boating safety rules, local regulations, and navigational skills. Familiarize yourself with the specific controls and features of your motorboat, such as starting and stopping the engine, steering, controlling the throttle, and operating safety equipment.
Are there any safety considerations when using a motorboat?
Yes, safety is crucial when operating a motorboat. Ensure you have enough life jackets for all passengers and know how to use them. Familiarize yourself with local boating regulations and navigational aids to avoid hazards and potential collisions. Check weather conditions before heading out and always carry necessary safety equipment like a fire extinguisher and distress signals. It is also important to maintain the boat's mechanical systems and have a basic understanding of emergency procedures.
Can I use a motorboat for water sports or fishing?
Yes, motorboats are commonly used for water sports and fishing activities. They provide the speed and maneuverability required for water skiing, wakeboarding, tubing, and other water-based sports. Fishing boats, specifically designed for angling, are equipped with features like fishing rod holders, livewells, and fish finders to enhance the fishing experience.
Are there any restrictions or regulations for operating a motorboat?
Yes, regulations vary by jurisdiction, but there are typically speed limits, boating licenses or certifications required, age restrictions for operators, and rules regarding alcohol consumption while operating a motorboat. It is essential to familiarize yourself with the specific regulations and requirements of your area before using a motorboat.