Boat decoration ideas should be in line with the spirit of all times. The concept you create should easily stand out every day of the year. In particular, freshening designs should be considered. Boats with pools, which have been attracting attention in recent years, allow for enjoying fresh water at any time of the day. Depending on changing tastes, internal pools can be placed in the front or back. Besides, the vividness of the sunlight can be experienced throughout the day by covering the indoor with windows. Curtains that can be used with windows can protect your private life at night. In short, the trends you will follow should make you feel the freedom of the sea and the peace of the night. Of course, if you are running a boat business, fun decorations should be at the forefront.
Safety First
Safety is the first rule in marine activities. To increase safety, you should avoid sharp or explosive materials that can cause fire or accidents. By taking the necessary precautions, you can prevent oscillations caused by the movement of the boat. Always keep emergency equipment such as life raft, flashlight, life jackets, fire extinguishers and signal flares available. Besides, be sure that safety-related boat accessories are easily accessible when decorating. Furniture should also be fixed to the floor to prevent oscillations caused by stormy weather. In particular, boat seat upholstery should be resistant to splashes and damages. Make sure that the batteries of battery-operated or rechargeable equipment are full.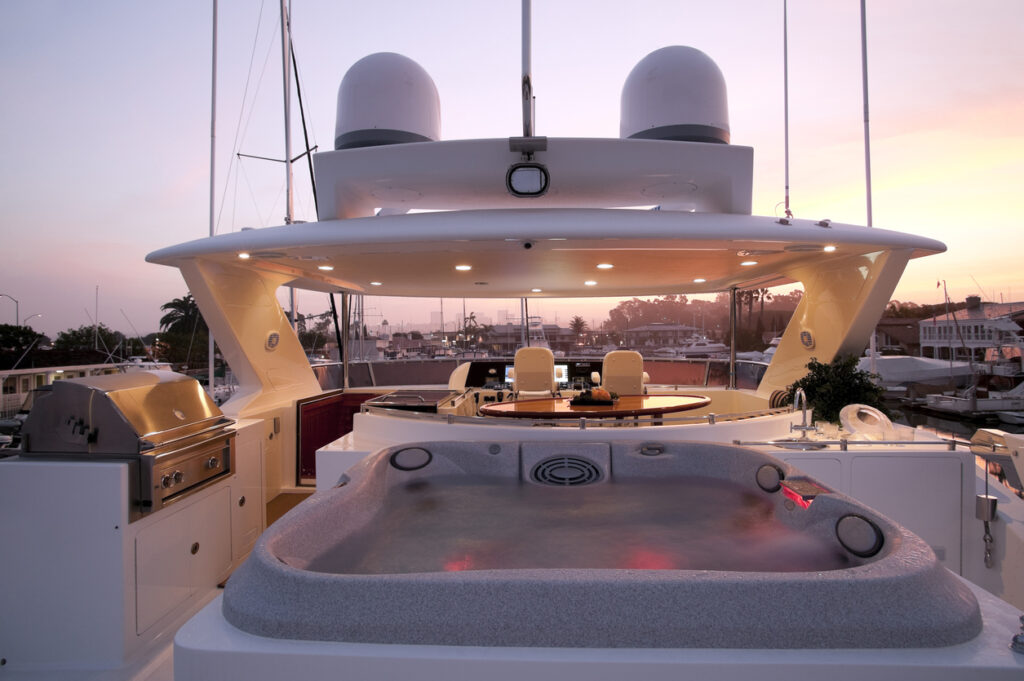 Furniture Selection
Boats are like a second home for many people. You can choose a stylish and spacious boat table for areas where your guests will use. Along with this, special wooden or metal panels should be built to store safety equipment. If you are running a boat business, you can choose to fix cabinets for risky materials such as knives and forks in the kitchen. Boat flooring materials should be resistant to humidity and wetness. Furniture or sofas should be selected according to the interior design of the boat. "L"-shaped sofas placed in the corners of your boat can save space. Boat chairs can be used in the most open and sunny areas of the boat. You can use carpets on the floor to further enhance the feeling of home.
Harmony of Colors
While furniture and other accessories in the boat can create color harmony, chic contrasts can also be achieved with opposing colors. You can choose light colors to create a more fresh experience. Also, light colors can camouflage scratches until maintenance time. Dark colors can make a boat look dark and low. These colors can create warmer areas in the winter, but this effect will not be felt much. However, wooden furniture and brown tones resembling a home may be more appealing for boat cabin decoration. The contrast between white and brown is one of the most preferred alternatives. White color is recommended in the parts of the boat that are exposed to the sun. White color protects your boat from the scorching effects of sunlight.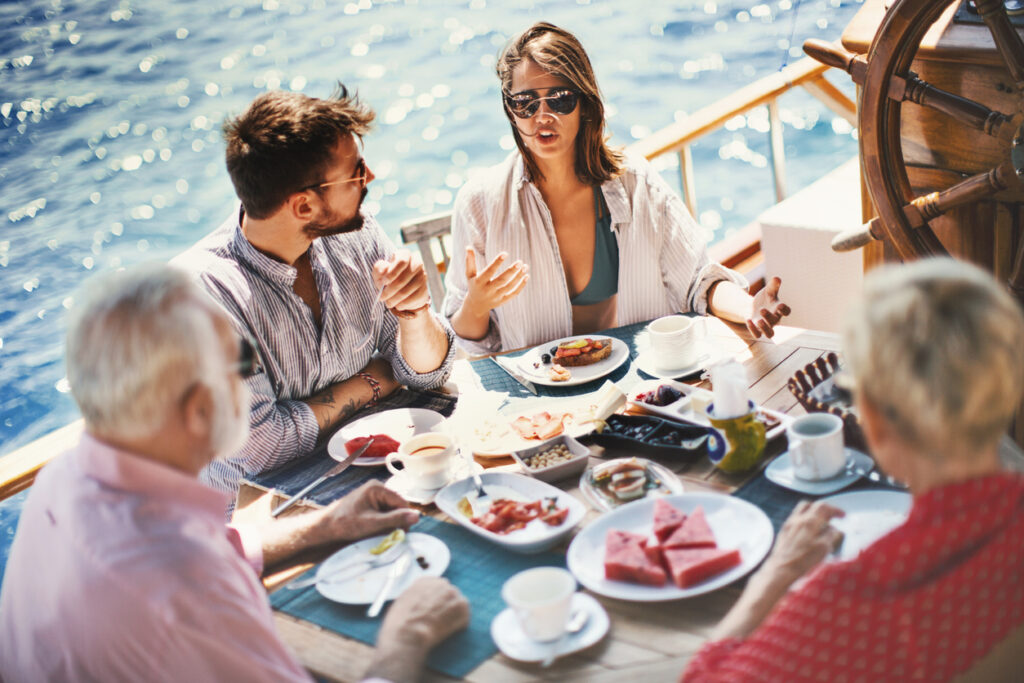 Selection of Outdoor Products
Outdoor boat lighting products must be carefully selected in the open area. Since there is no possibility of lighting up through the outside environment at night, strong light-emitting equipment must be used. Ceiling, staircase, and strip lighting equipment can be preferred. In this way, you can both create a more lively environment and increase safety to a higher level. The floor covering in the outdoor area should be made of as non-slip material as possible. Boat floor fabrics should be chosen from moisture-resistant materials. If you frequently host visitors, outdoor furniture should be sufficient for everyone. In particular, outdoor products should resist water, rust, and mold. To watch the scenery outside the boat during the day without being affected by the sun, a ceiling or tent can also be added. The boat tent dimensions should be preferred in harmony with the outdoor area.
Don't Forget the Equipment You'll Use
There are simple but equally convenient types of equipment on the boat. They include but are not limited to buoys, garbage cans, fishing tools, compasses, radio equipment, signal devices, fenders, towels, refrigerators for food, sunscreens, danger signs, and first aid kits. If you plan to travel by boat for a long time, remember to buy paint and maintenance products. You should make sure that navigation devices are functioning for easy and fast access. Anchoring materials should also be available onboard to wait off-shore at a certain distance.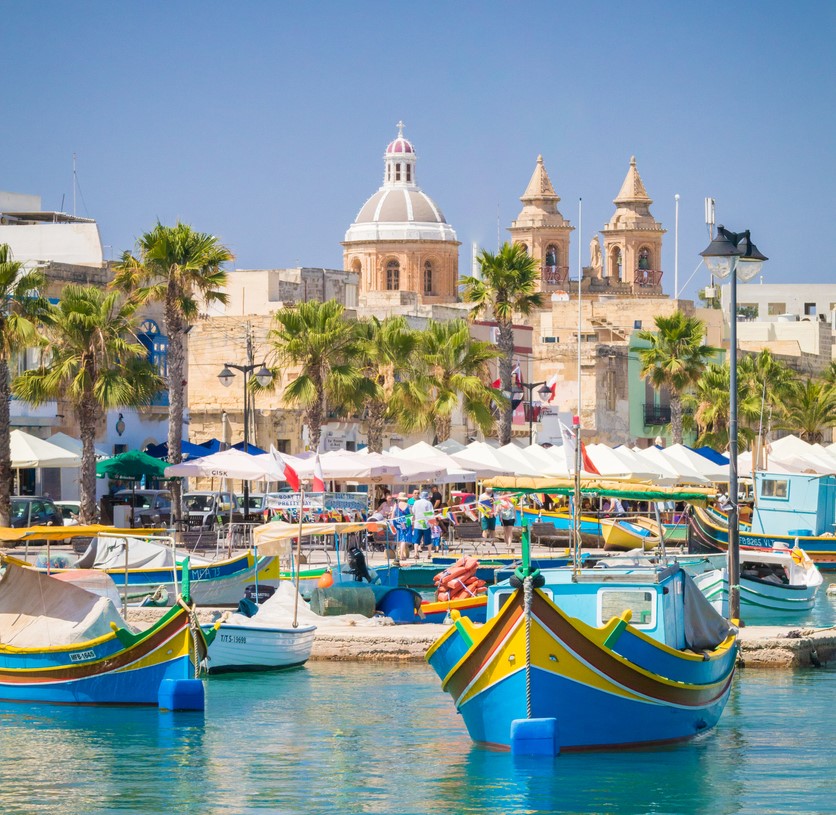 Sustainable Sailing
Regardless of individual use or boat business, attention to small details is required for sustainability. While enjoying a peaceful and enjoyable holiday, you should also take care to protect the environment. Furthermore, considering the needs is always essential in the boat business. Providing minimum comfort conditions for the guests you will host on your boat is essential for continuity. Compliance with legal regulations and providing a reliable service should always be prioritized. Your vital equipment that ensures safety at the highest level should be regularly inspected.