Introduction
Are you looking for a dreamy destination to spend some quality time with your significant other? Look no further than Fethiye, Turkey! This stunning coastal town is situated on the turquoise waters of the Mediterranean Sea, offering breathtaking views and an abundance of romantic activities for couples. From leisurely walks on the beach to exploring ancient ruins, Fethiye has something for every type of couple. In this article, we'll delve into the top romantic things to do in Fethiye, including the best places to dine, where to stay, and the most unforgettable experiences to share with your loved one.
Fethiye's Natural Beauty
Fethiye's natural beauty is simply breathtaking, making it an ideal destination for couples seeking a romantic getaway. The town is nestled between majestic mountains and the crystal-clear waters of the Mediterranean Sea. One of the most iconic spots in Fethiye is Oludeniz Beach, where couples can relax on the soft white sand while taking in the stunning views of the turquoise waters. Another romantic spot is Butterfly Valley, which can be reached by boat or by hiking through the mountains. The valley is named after its colorful inhabitants and offers a tranquil oasis where couples can enjoy each other's company in a serene setting.
To make the most of Fethiye's natural beauty, couples can take a romantic stroll along the marina or go on a boat tour of the surrounding bays and coves. For the adventurous couples, paragliding over the town's striking landscapes is a must-do activity. Whatever their preference, Fethiye's natural beauty will surely provide couples with unforgettable memories.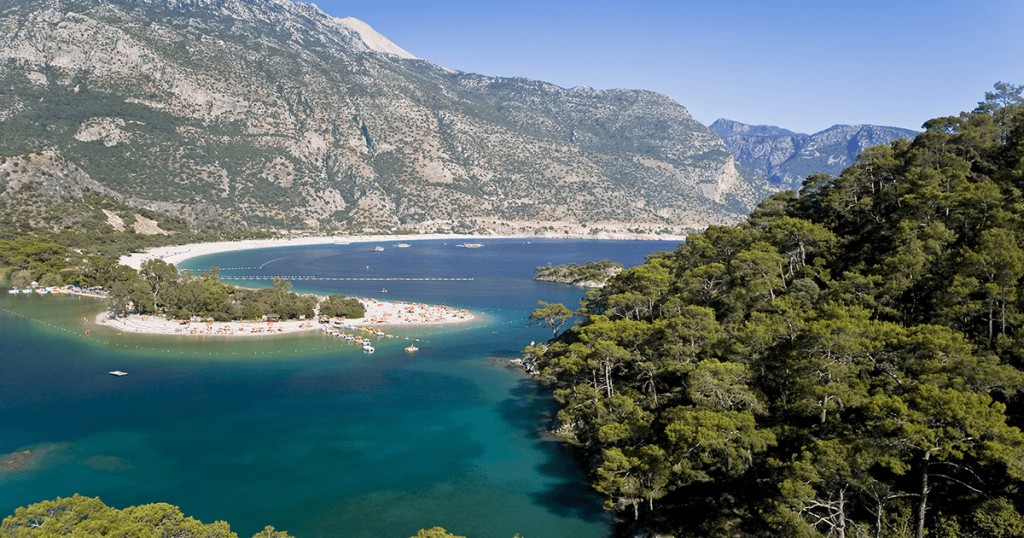 Romantic Activities for Couples
Fethiye offers a wide range of romantic activities for couples to enjoy together. One of the most popular activities is a hot air balloon ride over the stunning landscapes of Fethiye. As the sun rises, couples can take in the panoramic views of the mountains, sea, and countryside, creating a truly unforgettable experience.
Another romantic activity is a sunset cruise along the coast of Fethiye, where couples can sip on champagne while watching the sun dip below the horizon. Couples can also explore the town's charming old town, take a romantic walk along the beach, or indulge in a couples spa treatment.
These activities provide an opportunity for couples to bond, create special memories, and reignite the romance in their relationship. The best time to enjoy these activities is during the spring or fall when the weather is milder, and the crowds are smaller. However, sunset cruises and hot air balloon rides are available throughout the year.
Romantic Dinner
Fethiye's dining scene is a delight for couples seeking a romantic evening out. Some of the best restaurants in Fethiye offer spectacular seaside views and serve up traditional Turkish cuisine with a modern twist. One of the most romantic spots is Ece Marina Restaurant, which overlooks the marina and serves up fresh seafood and Mediterranean-inspired dishes.
Another must-visit is the iconic Fish Market, where couples can select their own fresh catch and have it cooked to perfection at one of the surrounding restaurants. For those seeking a more intimate setting, Yengec Restaurant in nearby Gocek offers a secluded location with stunning sea views and mouth-watering Turkish dishes.
To ensure a romantic dining experience, it's best to make reservations in advance, especially during peak season. Couples can also enjoy live music at some of the restaurants or take in a stunning sunset while savoring their meal. Fethiye's dining scene truly offers something special for every type of couple.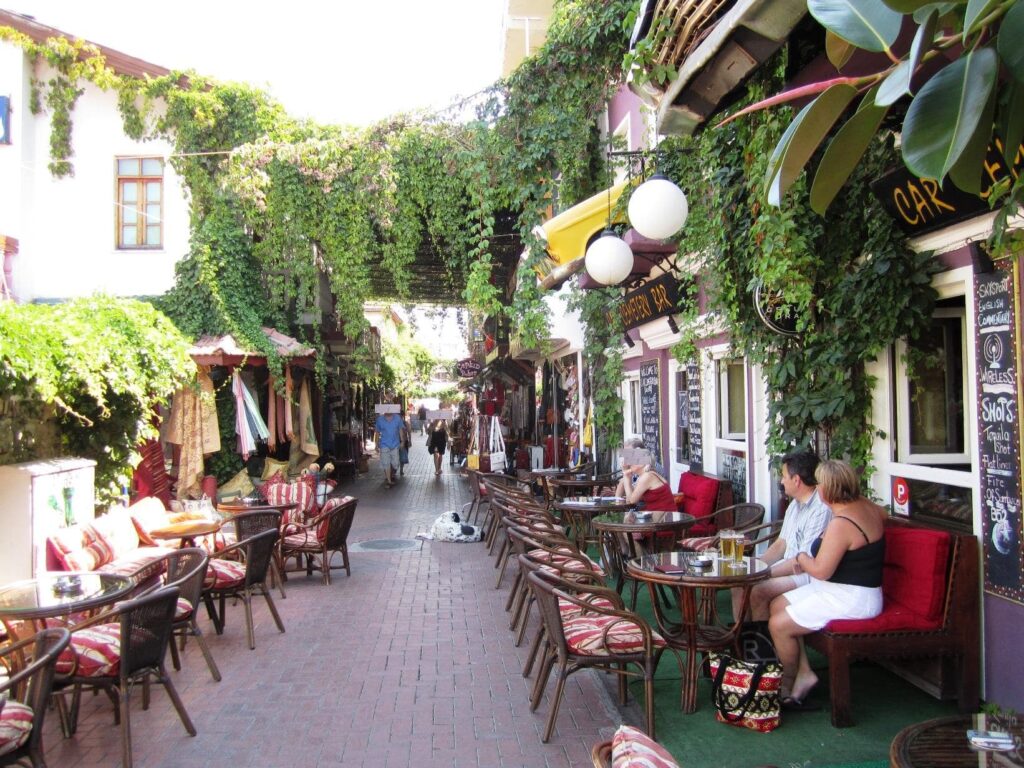 Accommodation Options in Fethiye
Fethiye offers a wide range of accommodation options for couples, ranging from luxurious yacht charters to cosy villas. For a unique and romantic experience, couples can rent a yacht or book a boat holiday, allowing them to explore the stunning coastline of Fethiye at their own pace. Many of the boats come equipped with luxurious amenities such as jacuzzis and private chefs, making for a truly unforgettable experience.
For those seeking a more traditional accommodation, priority laj resorts offer a luxurious and secluded setting, complete with private pools and stunning sea views. Alternatively, cosy villas provide a more intimate setting, with many offering private gardens and pools.
When choosing the best accommodation, couples should consider their budget and preferences. Those seeking a more luxurious experience may opt for a yacht charter or resort, while those seeking a more affordable option may prefer a villa or apartment. Whichever accommodation option they choose, couples can be sure that Fethiye will provide a romantic and memorable experience.
Conclusion
Fethiye, Turkey offers the perfect setting for a romantic getaway for couples. With its stunning natural beauty, abundance of romantic activities, world-class dining, and a range of accommodation options, Fethiye has something for every couple. From hot air balloon rides to sunset cruises, couples can bond and create special memories together. Fethiye's charm and beauty make it a unique and unforgettable destination for couples looking for a romantic escape. So, what are you waiting for? Plan your own romantic getaway to Fethiye and experience the beauty of this magical place with your loved one.
Frequently Asked Questions
What are the best beaches in Fethiye for couples?
The best beaches in Fethiye for couples are Oludeniz Beach, a picturesque and tranquil lagoon surrounded by mountains, and Butterfly Valley, a secluded and romantic beach accessible only by boat or a nature hike.
Are there any hiking trails for couples in Fethiye?
Yes, the Likya Way is a popular hiking trail in Fethiye that is perfect for couples. The trail stretches over 500 kilometers along the beautiful coastline of the Mediterranean and offers breathtaking views of the sea, mountains, and forests. Couples can embark on the trail and explore its various sections, from the easy and scenic routes to the more challenging and rugged terrain. The trail passes through traditional Turkish villages, ancient ruins, and beautiful beaches, providing plenty of opportunities for couples to bond and create special memories. Hiking the Likya Way is a unique and romantic way to experience the natural beauty of Fethiye together.
Is it possible to find budget-friendly accommodation in Fethiye for a romantic getaway?
In summary, couples looking for budget-friendly accommodation options in Fethiye for a romantic getaway can consider renting a yacht charter. This unique and romantic experience allows couples to explore the beautiful coastline of Fethiye while enjoying the comfort and luxury of their own private vessel. Yacht charters can be more affordable than traditional hotels or resorts, especially during the low season, and many offer discounted rates for couples. Viravira.co is a great resource for finding affordable yacht charters and other accommodation options in Fethiye that suit couples' preferences and budget. With a little research and planning, couples can have a memorable and romantic getaway in Fethiye without breaking the bank.